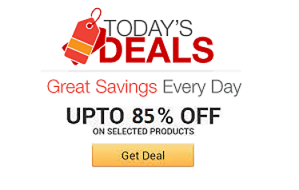 Find the coolest stuff at the lowest prices by browsing Amazon's incredible daily deals! You'll surely save a lot!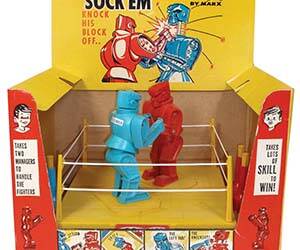 A remake of the classic game from the 1960s! Kids control battling robots Red Rocker and Blue Bomber with fast thumb action and try to deliver the blockbuster punch that will knock his block off! Battle it out in the arena, with realistic sounds and jaw-jolting action. Land a punch and don't lose your head to be declared victorious! A classic for over 40 years! It's the game where the original battling robots try to knock each other's blocks off! A Classic for More Than 40 Years First debuted in the 1960s, the Rock 'Em Sock 'Em Robots game has been thrilling kids for decades! This remake returns everyone's favorite robots, Red Rocker and Blue Bomber, to the classic yellow ring, where they'll duke it out until someone loses his head! These tirelessly fighting robots are tough, so kids can enjoy rematch after rematch. The simple but engrossing play is fast, fierce, and — most of all — fun! So go ahead and knock his block off! Kids Control All the Punching, Jabbing Fun Designed for two players, this exciting action game lets each opponent control his robot by operating the corresponding mechanism with his thumbs. The ring requires some simple assembly, and the robots easily fit into grooves on their platforms. Push the right button to deliver a right hook, and push the left to punch with your robot's left arm. You can also shift your robot's position in the ring by moving the controls left and right. Kids affect the intensity of the battle with their thumb speed and expert fighting skills! Realistic Sounds and K.O. Action While they battle, the movements of Red Rocker and Blue Bomber are accompanied by realistic sounds and jaw-jolting action. As the mayhem magnifies, players race to deliver the blockbuster punch that will cause their opponent's spring-loaded head to pop up, signifying the end of the fight. The player who hasn't lost his head wins the game! What's In The Box? Ring comes complete with two thumb-operated mechanisms and two battling robots. Red Rocker and Blue Bomber battle it out in the arena, with realistic sounds and jaw-jolting action.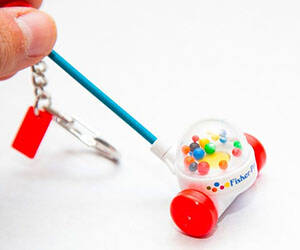 Carry a small piece of your childhood wherever you go with the corn popper toy keychain. It's a miniature version of the classic children's toy we all grew ...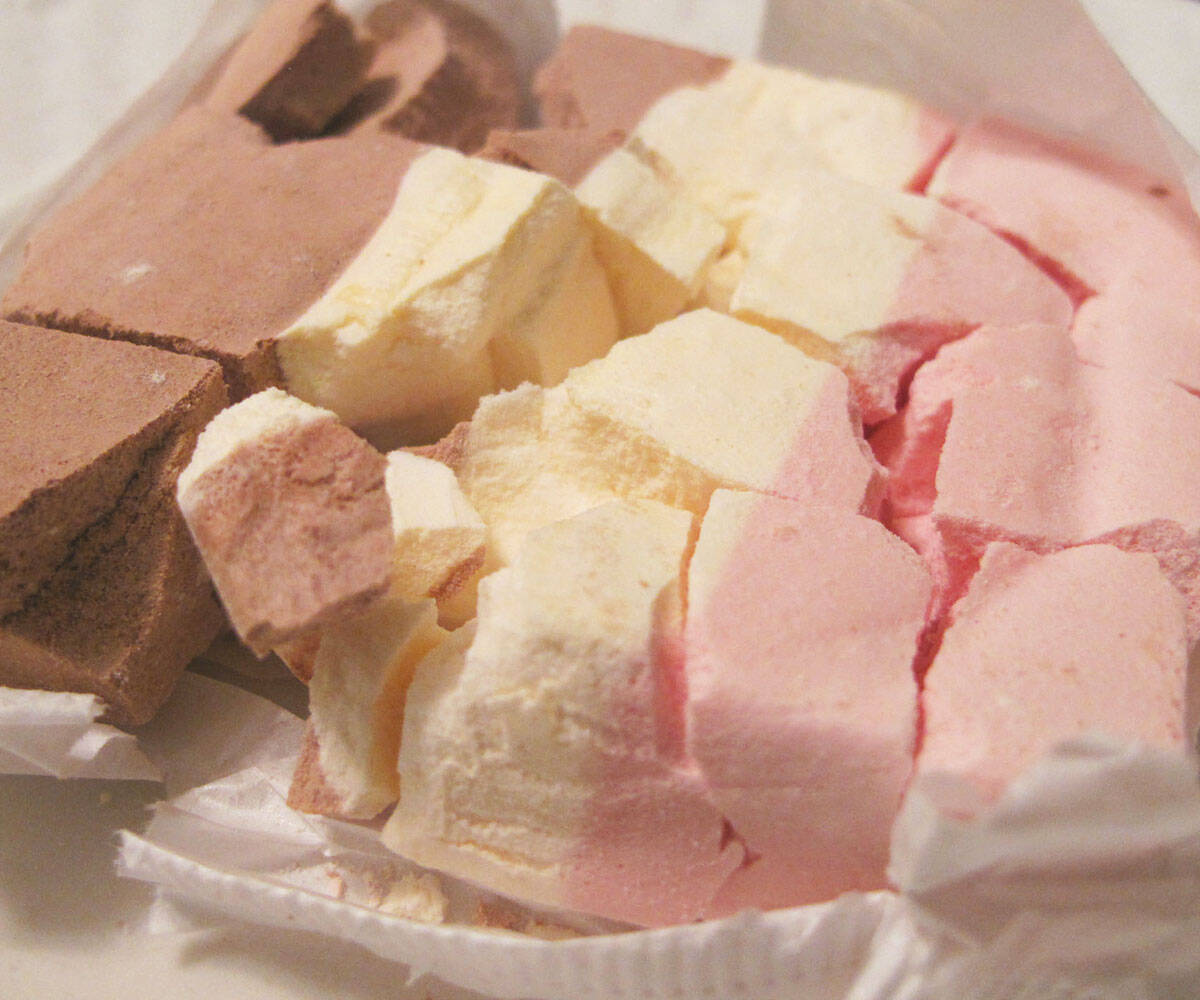 Funkyfoodshop is the #1 seller of space food on the Internet and this is our bestselling item: Neapolitan Astronaut Ice Cream Sandwiches. You receive 10 Neapolitan (Strawberry, Vanilla and Chocolate) ready-to-eat freeze-dried ice cream sandwiches. This is the kind you find at science museums at two or three times the price. Originally developed for NASA's Mercury missions, Astronaut Ice Cream is frozen to -40 degrees F and then vacuum dried and placed in a special foil pouch. This is real ice cream with a delicious crunch yet creamy sweetness that melts in your mouth, sandwiched between two chocolaty wafer cookies. Out of this world--it's an intergalactic treat that can't be beat!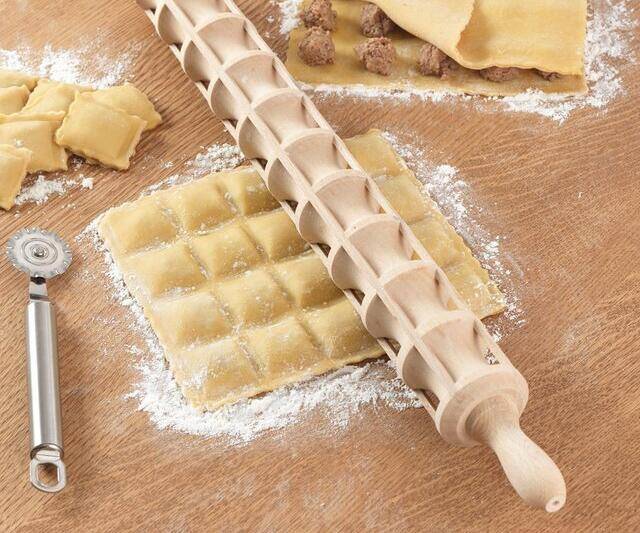 Expand your culinary horizon as you utilize the ravioli rolling pin to add master pasta maker to your repertoire. This unique beechwood rolling pin measures ...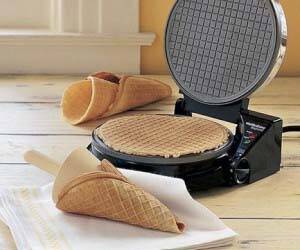 Make every day a waffle cone day with the waffle cone maker. The waffle cone maker takes a few simple ingredients and combines them to make the perfect ...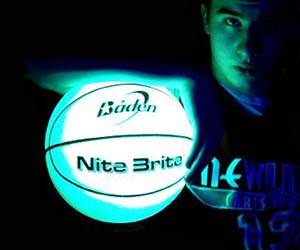 If you want to make it into the pros, you'll need to practice all day and all night. And now with the glow in the dark basketball, playing ball in the ...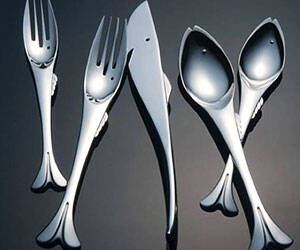 Make meal time more entertaining with the subtle whimsy of the fish utensils. Each creatively designed stainless steel utensil is made to resemble a gentle ...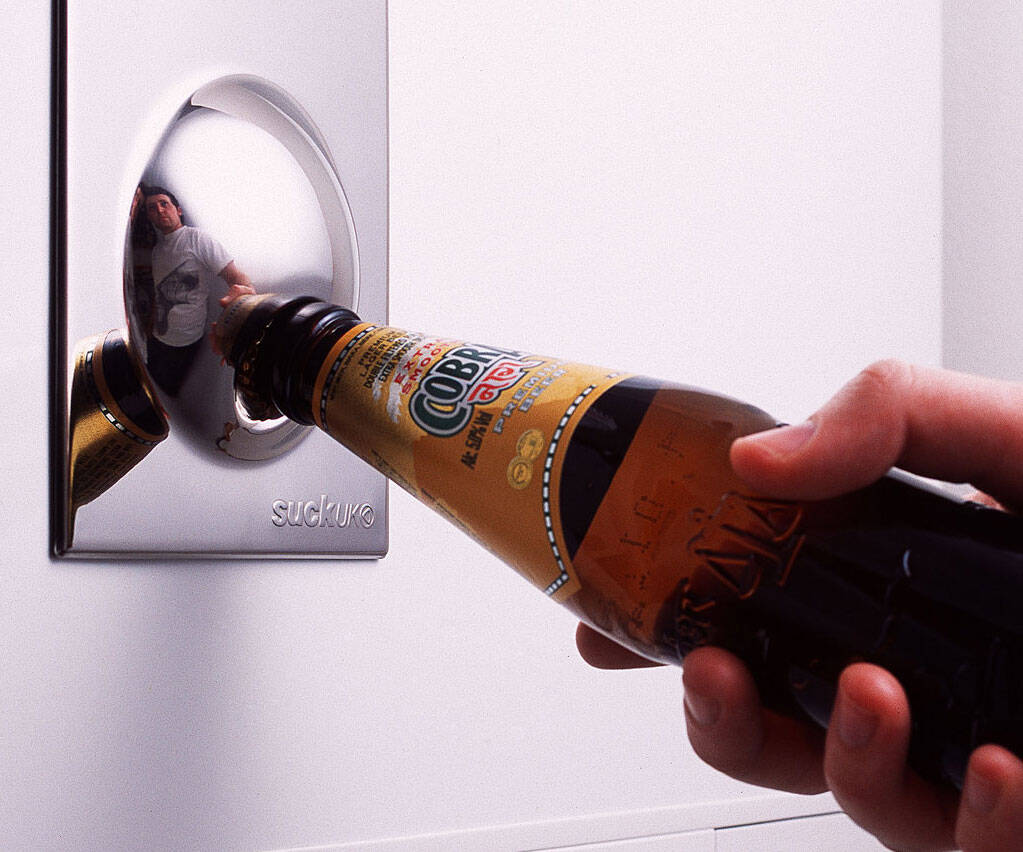 Crack your beer open right in the kitchen. The simple, sleek bottle opener fridge magnet is the perfect accessory for any fridge that holds beer. Never lose ...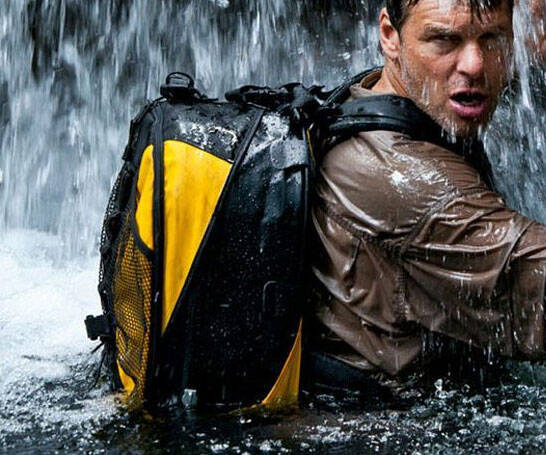 Don't let a little water stop you from exploring the great outdoors - with the waterproof backpack you can easily carry your gear around and rest easy ...