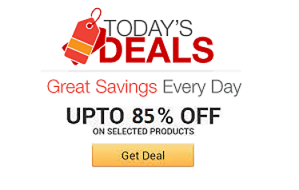 Find the coolest stuff at the lowest prices by browsing Amazon's incredible daily deals! You'll surely save a lot!
Be the envy of all your neighbors by having the coolest outdoor setup by placing this inflatable Fortnite battle bus in your frontyard. It comes with a built-in pump for maximum convenience and measures eighteen feet long by almost eighteen feet high.
Kick your backyard warfare up a notch by adding this foam grenade soft bullet launcher to your arsenal. This lightweight and portable weapon will allow you to launch small NERF-like bombs up to a distance of twenty feet away.
Game like it's the late '90s all over again with the Sony PlayStation classic console! While it's modeled after the original PlayStation, this updated model is actually 45% smaller and comes with classic 20 built-in games like Tekken 3 and Final Fantasy VII.
Make the most out of each drive by making Alexa your co-pilot using the Amazon Echo Auto. This handy device allows you to easily perform a myriad of activities from choosing your favorite tunes to voice-controlling your home from your car.
Fill All Hallows' Eve with whimsy and fun instead of terror by dressing up in this wacky waving inflatable tube man costume. The costume measures six feet tall and is available in vibrant color options like red, yellow, orange, purple, and green.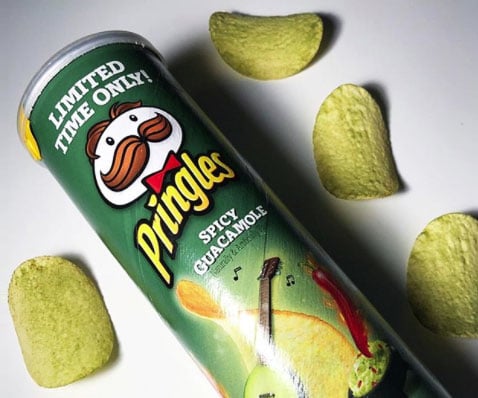 Send your taste buds into ecstasy by snacking on these spicy guacamole Pringles. Once you pop open the can, the sweet and zesty aroma of these delectable green chips will engulf your senses until you finish the very last one.
Give the cat person in your life something to smile about when they're under the weather by surprising them with this cat head tissue box. Each time they go reach for a tissue, they'll have to pull it from the mouth a cute little feline.
With the 12-person 3-room camping tent you'll be able to enjoy quality outdoor time with the family without feeling like you're constantly on top of each other. It sets up in just under 2 minutes and features a well distributed layout that allows for maximum privacy.
Introducing the device you never asked for - the Amazon Alexa voice controlled microwave! It boasts features nobody would ever need in their lives such as the indispensable auto-popcorn replenishment system that reorders the good stuff when supplies is running low.