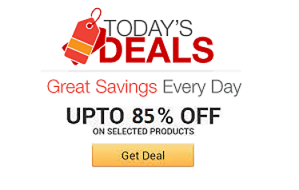 Find the coolest stuff at the lowest prices by browsing Amazon's incredible daily deals! You'll surely save a lot!
This flexible natural wood cutting board makes meal-prepping simpler than ever! The ingenious design provides both a sturdy cutting surface while allowing you to easily pour your chopped up ingredients into the bowl or pot with no mess at all.
Expand your knowledge and appreciation of the infinite Rick & Morty multiverse by reading The Art Of Rick & Morty book. You'll gain access to intimate commentary from the show's creators in addition to all sorts of insider information guaranteed to intrigue and amaze.
Learn how to survive in the wild with nothing more than your trusty pocket knife by reading The Swiss Army Knife book. This informative read comes filled with everything you'll need to make the most out of your handy and versatile knife.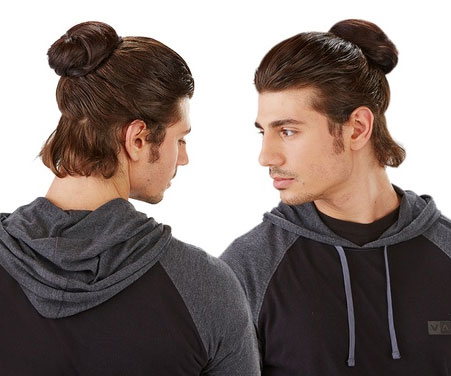 Turn yourself into a modern day Fabio without having to grow out your hair by snapping on one of these clip on man buns. Its available in several different colors so that you can ooze with sex appeal to all kinds of women with horrible taste in men.
Make your little dino lover feel like a real life paleontologist with these Dig It Up dinosaur eggs! Simply soak each 3-inch clay egg in water and then carefully chisel away the shell to unearth the cool little surprise inside.
Feel sexier than ever by rocking your very own dadbod in this hairy chest outfit. This outrageously disturbing outfit will make you the center of attention wherever you go and makes a great conversation piece for any social gathering or event.
Gain an instant advantage over your opponents by walking into battle strapped with the NERF Rival Prometheus MxVII-20K blaster. It boasts an Advanced Acceleration System that lets you shoot up to 8 rounds per second!
Glide through the skies like a majestic eagle with the backpack paramotor aircraft. This carbon fiber and aluminum paramotor features a reliable compact design that really comes in handy when you want to give your old water jet pack a rest.
Instantly improve your home's air quality by bringing in the Airmega 3000 smart air purifier. It features a real-time air monitoring system that provides air quality alerts, comes with a timer option, and can cover an area of up to 1,256 Sq. Ft.