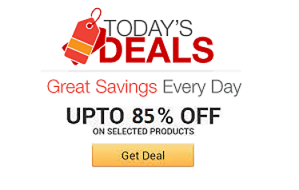 Find the coolest stuff at the lowest prices by browsing Amazon's incredible daily deals! You'll surely save a lot!
Facilitate the task of changing out your role of T.P. by installing the EZ-Load toilet paper holder in your bathroom. It comes with spring hinges on both sides so that you can single-handedly switch out rolls with just one fluid motion.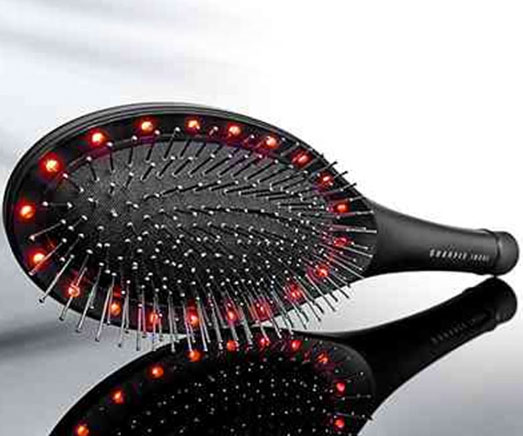 Help your hair grow thicker and healthier by brushing it with this light and massage therapy hairbrush. The brush comes outfitted with 20 energy inducing 660 nanometer LED lights and a vibrating feature that helps increase blood circulation to the hair follicles.
Carry a drawer's worth of useful tools without weighing yourself down by getting your hands on the Victorinox Swiss Champ Xavt. It features a superb stainless steel construction, an array of helpful tools, and is complemented by a small side mounted digital watch.
Show your aching feet a little love by minimizing discomfort with these weight-shifting high-heel inserts. They help keep about 25% of weight that would slide down to the toe positioned at the back of the heel so it feels like you're wearing heels that are half the height.
Watch Sparky jump for joy by making him the happiest dog in town with these flavored edible bubbles for dogs. These non-toxic ultra sturdy bubbles feature a savory peanut butter flavor and dry in the air so that they land on the ground intact.
The wine bottle puzzle makes the ideal gift for the boozy puzzle enthusiast in your life. This beautifully constructed medium difficulty puzzle consists of 2 wooden pieces and a locking device that prevents the bottle from being opened until the puzzle is solved.
Those who say that you won't find any answers at the bottom of the glass clearly never drank out of this fortune telling beer glass. Each 27 ounce cup is crafted from durable food-safe plastic and comes with a built-in fortune teller with 20 different fortunes.
Make the outdoors feel a little more like home by preparing your lunch with help from this cast iron sandwich maker. Simply place your sandwich inside the easy to clean cast iron mold, put it over an open flame, and wait for the cheese to melt - it's that simple!
No you sick bastards, these chocolate bars aren't made from real bits of endangered animals! Quite the opposite - each shade-grown ethically-traded all-natural gourmet chocolate bar sold helps support endangered animals habitat and humanity.