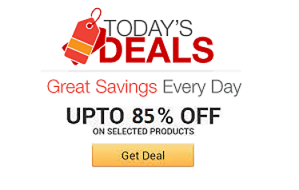 Find the coolest stuff at the lowest prices by browsing Amazon's incredible daily deals! You'll surely save a lot!
Optimize your daily performance with some TruBrain nootropic drinks. Made by a team of UCLA-trained PhD neuroscientists, each 1 oz. shot contains a blend of nutrients and nootropics designed to help you overcome mental blocks and boost mental endurance.
Scare the living daylights out of your roommate by setting this crawling baby zombie prop loose in your home. This haunting little prop comes dressed in a tattered, blood-stained pale blue onesie that will haunt your dreams as he slowly makes his way towards you.
Protect your Zippo's smooth finish when you venture outdoors by slipping it inside this lighter armor. It features a sturdy heat-resistant reinforced polymer exterior and an O-ring seal that minimizes evaporation while keeping water out.
Take your artistic creations from the 2-dimensional world to the 3-dimensional world with the 3Doodler 3D printing pen. This fun and easy to use pen comes with 75 colored cartridges that rapidly cool after being shot out - allowing you to draw in 3D.
Lounge in total comfort while you're at home by letting these hungry sharks chomp on your feet. These ultra comfy shark slippers are made from cashmere and fitted with non-slip particles on the thick bottom to ensure you don't slip while walking around.
Create some laughs at your best bud's next birthday party by placing his actual gift inside this pet butler serving vest prank box. Each of the six sides comes printed with real graphics and jokes that are intended to make it look like a real product.
Relax like a true Pokemon master by throwing one of these poke balls in your warm bath. Each set includes 3 colored poke balls - each one with a particularly pleasing scent such as cherry vanilla, tropical fruit, and a sparkling coastal scent that will melt your cares away.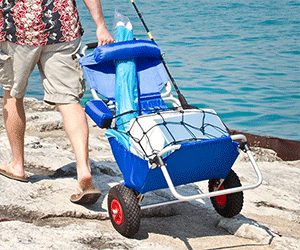 Why carry a butt-load of beach gear yourself when you can simply place it all on this folding beach chair and roller cart? This versatile piece provides a comfy place to sit while offering you ton's of space to transport all your stuff.
Prolong your existence in any emergency situation by keeping this 72-hour survival kit backpack by your side. It features an air-tight construction and is packed with over 35 expertly curated survival tools designed for all types situations.