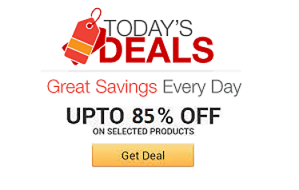 Find the coolest stuff at the lowest prices by browsing Amazon's incredible daily deals! You'll surely save a lot!
Give your friend a good laugh for their birthday by placing their gift inside this prank earwax candle kit box. This highly realistic printed box conceals your actual gift in what looks like a ridiculous item meant to extract earwax to create truly unique candles.
Enjoy the fun and debauchery of alcohol without those nasty hangovers by getting shit-faced with this alcohol vaporizing pump. This calorie-free method of alcohol consumption lets you savor your spirit's rich taste while eliminating the risk of hangovers the next day.
Get the perfect tan as you sizzle like a pepperoni under the hot sun while laying out on the pizza towel. This oversized nearly five foot wide pizza comes loaded with melted cheese and greasy pepperoni - making it ideal for the beach or picnics.
Keep your clothes sweat-free on hot days by outfitting our ride with the cooling car seat. It is outfitted with a powerful intake fan that delivers cool air to 18 ventilation holes that help to absorb body heat and reduce perspiration.
Display a short message or quote in true Hollywood fashion by writing it on this customizable LED cinema marquee. This wall mountable marquee measures 12" x 9" x 2.5" and comes with 100 letters, numbers, and characters.
Keep your home looking lively year round by signing up for the flowers of the month subscription box. Each month you'll receive a beautiful bouquet of colorful blooms along with care instructions to ensure the longest possible vase life.
Achieve total serenity without meditation by creating gravity-defying patterns on this magnetized zen garden. This small square garden combines natural magnetic sand along with three polished Hematite rocks so you can create a variety of abstract designs.
Get hot steamy lovin' whenever the mood strikes by simply giving the "ring for sex" bells a few swings. This tiny red bell comes printed with the word "sex" on its provocative surface so that your indentured love servant knows just when to quench your sexual thirst.
Give your lively garden some extra curbside appeal by planting these galaxy flower seeds. Upon blossoming, this rare petunia blue sky hybrid will burst with eye-catching tones of deep purple accented with white spots to create a truly otherworldly appearance.