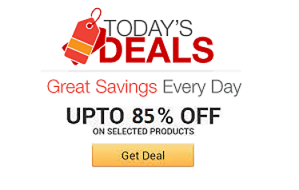 Find the coolest stuff at the lowest prices by browsing Amazon's incredible daily deals! You'll surely save a lot!
Going to bed will turn into the best part of the day once you begin sleeping in one of these Star Wars adult onesies. Star Wars fans will be able to dress up like Boba Fett, Vader, a Stormtrooper, or a valiant Jedi warrior every single night and sleep like a baby.
The Terraflex foldable trailing running shoes offer comfort and performance in an unbeatably lightweight design. They can be conveniently folded up into a compact ball and feature a comfortable fit and a super sturdy sole with an average lifespan of 5,000 miles.
Keep your perfectly coiffed hair from becoming a hot mess on rainy days by heading out with the Hairbrella rain hat. This fashionable and practical accessory features a lightweight waterproof microfiber exterior that shields your face and hair from the elements.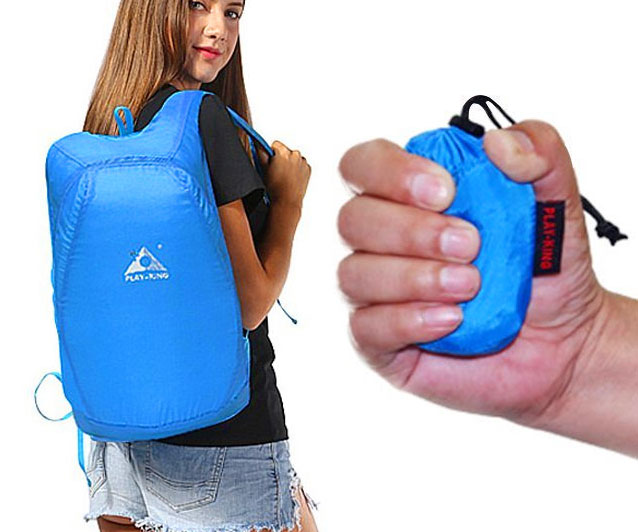 The tiny packable backpack's ingenious design makes it the ultimate travel bag. This large capacity 20 liter backpack is crafted from a sturdy and water-resistant polyester that you can fold all the way down to a small hand-sized ball that you can take anywhere.
Remain at peace but ready to throw down if the situation should arise by carrying around this self defense Buddha beads necklace. This 40 inch long chain comes fitted with 108 small 10mm beads that you can wear as an accessory or use to deter a would-be attacker.
Animate your plain appearance by spicing up your wardrobe with these colorful cartoon bags. These unique vibrant bags feature an eye catching design that creates the illusion you're carrying your stuff around in a giant 2D cartoon purse.
The G-Shock Rangeman rugged watch was made with outdoorsmen and adventurers in mind. Shock resistant and waterproof up to 200 meters, it is capable of tracking barometric pressure, temperature, and altitude - in addition to GPS navigation.
As 'Muricans, it is our God given right to bear arms - literally - with these bear arms t-shirts. Honoring the tradition set forth by our Founding Fathers, the bear arms shirt features a set of plush forearm bear fur that will keep you warm and make you look straight grizzly.
Lounge in total comfort while you're at home by letting these hungry sharks chomp on your feet. These ultra comfy shark slippers are made from cashmere and fitted with non-slip particles on the thick bottom to ensure you don't slip while walking around.