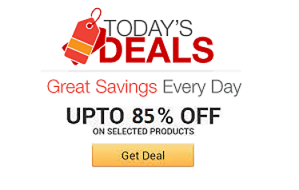 Find the coolest stuff at the lowest prices by browsing Amazon's incredible daily deals! You'll surely save a lot!
Make even the dullest party outfit come alive by accenting your look with these glowing LED eyelashes. These eye-catching accessories are as light as a feather and come with 7 lighting modes - complete with a sound control mode for amazing effects.
Instantly transform your look by giving your hair bold colors using this heat activated hair color kit. The dye magically goes from one vibrant hue to another in seconds - allowing you to achieve combinations like cool violet with warm pink, and lime green with yellow.
The Garmin Vivoactive 3 smartwatch is the high-tech timepiece that is ideal for those who love to stay connected while staying active. It can do everything from monitoring your heart rate and daily activity to ordering you an Uber.
Laugh in the face of mother nature with your very own personal hands free umbrella dome that will shelter you from the rain while giving plenty of room to talk on the phone, keep your hair all fancy, and ensure you'll get plenty of looks from jealous haters.
Wow onlookers with your impeccable fashion sense when you show up wearing the eye catching pepperoni pizza onesie. It will transform your entire body into a greasy slice of pepperoni pizza - making it ideal for wearing out to job interviews and special events.
Turn heads as you shred down the slopes by staying warm with one of these ultra realistic animal face ski masks. Each of these windproof and dustproof masks are breathable, quick-drying, and are emblazoned with a vivid animal print complete with cute 3D ears.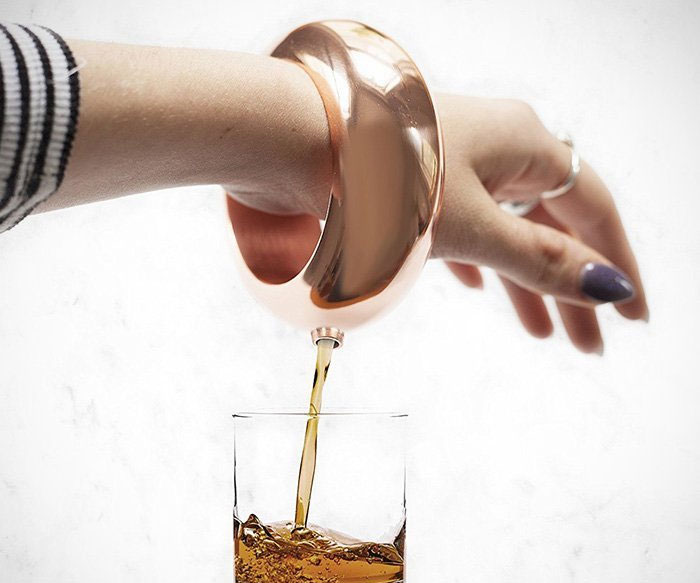 Keep yourself well lubricated without arousing suspicion by discreetly hiding your booze inside this flask bracelet. This fashionable stainless steel accessory holds up to 3 ounces, comes with a top screw and silicone seal, and features a lovely rainbow plated finish.
Make any plain outfit pop by lacing up your kicks with these light up LED shoelaces. Each battery operated waterproof lace comes embedded with 10 small lights that illuminate every inch of the laces in vibrant colors like neon green, orange, pink, and yellow.
Place a stylish spin on the way you tell time with this elegant black steel ceramic quartz watch. Instead of relying on a standard flat face, this steel and ceramic watch sports a three dimensional surface that contours outwards and lets you feel the time through touch.