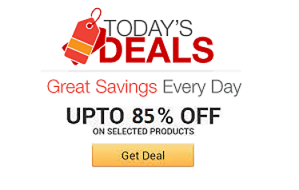 Find the coolest stuff at the lowest prices by browsing Amazon's incredible daily deals! You'll surely save a lot!
Impress your dinner guests with your meal presentation skills by placing your delicious rolls on this sushi boat serving tray. These quaint commercial quality boats are crafted from durable bamboo and available in sizes ranging from 16.5" to 47.5" in length.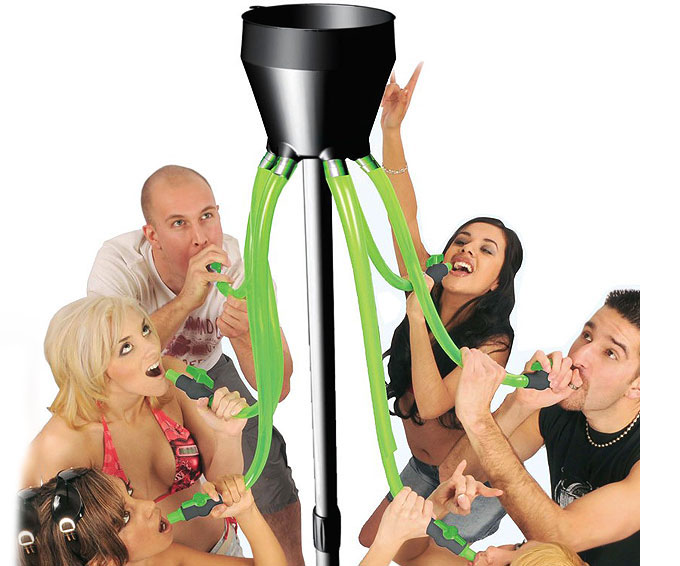 Get your party-goers rip-roaring drunk in record time with the Bongzilla beer bong. This party monster holds up to 12 cans of beer and comes with a series of six bright green hoses - complete with valves - so your thirsty guests can chug until they drop.
Now you can whip up a finger-licking deep fried meal virtually anywhere with this portable outdoor propane deep fryer. It features an ample circular cooking surface ideal for frying in addition to a 5-inch deep saucer in the middle so that you can deep fry and boil.
There's no better way to finish a satisfying BBQ meal than by picking all the savory leftover morsels of meat lodged in your teeth using these bacon flavored toothpicks. They feature an intoxicating bacon taste guaranteed to satisfy any red blooded carnivore.
Those who say that you won't find any answers at the bottom of the glass clearly never drank out of this fortune telling beer glass. Each 27 ounce cup is crafted from durable food-safe plastic and comes with a built-in fortune teller with 20 different fortunes.
Make the outdoors feel a little more like home by preparing your lunch with help from this cast iron sandwich maker. Simply place your sandwich inside the easy to clean cast iron mold, put it over an open flame, and wait for the cheese to melt - it's that simple!
No you sick bastards, these chocolate bars aren't made from real bits of endangered animals! Quite the opposite - each shade-grown ethically-traded all-natural gourmet chocolate bar sold helps support endangered animals habitat and humanity.
The wine bottle puzzle makes the ideal gift for the boozy puzzle enthusiast in your life. This beautifully constructed medium difficulty puzzle consists of 2 wooden pieces and a locking device that prevents the bottle from being opened until the puzzle is solved.
Craft Beef: A Revolution is the must-read book that delves into the craft beef movement underway in our country. The movement looks to improve meat quality by providing us with top quality beef raised in humane ranches in zero stress environments.