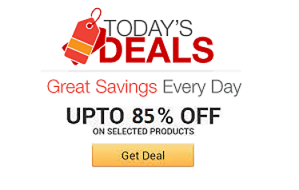 Find the coolest stuff at the lowest prices by browsing Amazon's incredible daily deals! You'll surely save a lot!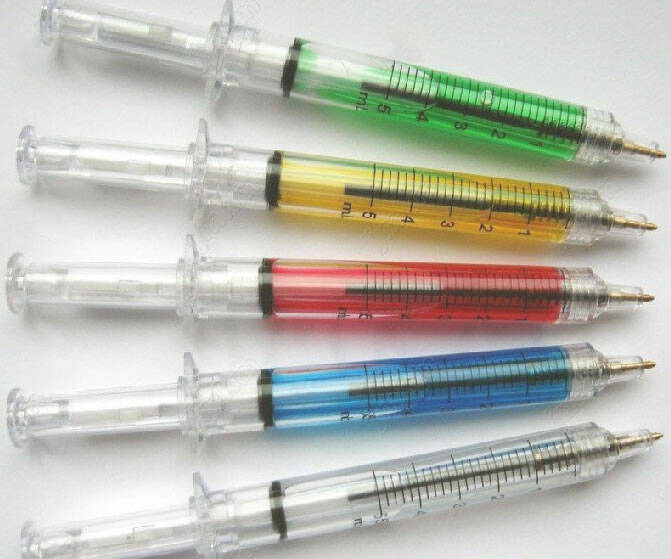 These fully functional pens will make you look like you're writing with an actual syringe! These syringe pens are a great gift for doctors and nurses in the medical field, and are also a great gift to give to someone who is deadly afraid of needles!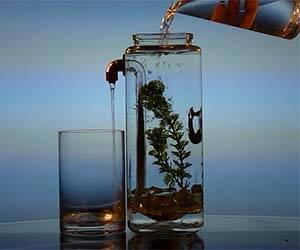 If you hate cleaning aquariums but hate having dead fish floating around even more, than you need a self cleaning aquarium. This innovative small aquarium takes just seconds to clean - simply pour fresh water in and let the old dirty water pour out.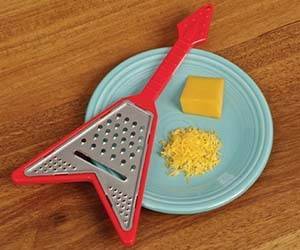 Put your air guitar and face melting shredding skills to good use with this guitar cheese shredder. Perfect for the musician who loves to cook, the guitar cheese shredder comes in either Devil worshiper black or panty dropper red.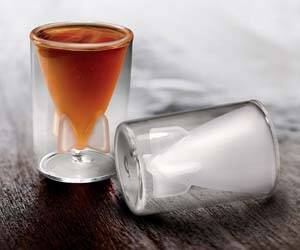 Bombard your liver with alcohol delivered from these bombs away shot glasses. These unique shot glasses feature an interior mold that will fill up in the shape of a classic bomb, making them ideal for drinking Jagerbombs, Irish car bombs, or even cherry bombs.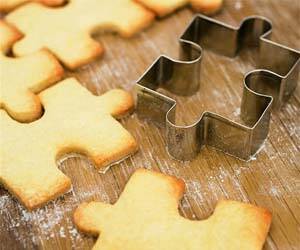 Make baking cookies even more fun now with the jigsaw puzzle cookie cutter. For the truly creative cookie bakers, grab some colored icing and turned these jigsaw puzzle cookies into an actual solvable jigsaw by drawing a picture on the combined pieces, then scatter them up!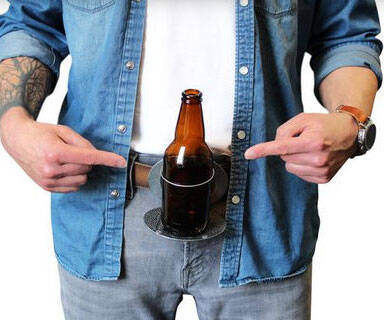 The BevBuckle holds your favorite canned or bottled drink, giving your hands the freedom to play the most epic game of ping pong, dance away at the next concert with backup drinks in tow, or whatever else you have in mind!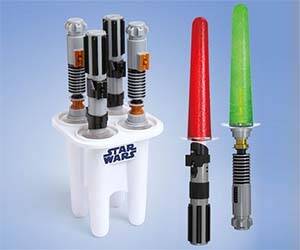 No Star Wars themed party is complete without frozen treats in the form of lightsaber popsicles. The Force of deliciousness is strong in these popsicles, and you can stage messy, sticky sword fights in your Darth Vader and Princess Leia costumes.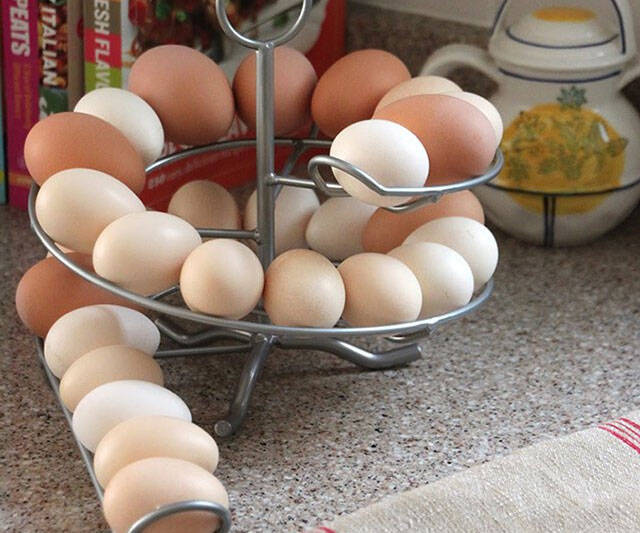 Keep those farm fresh eggs on display and at hand with the spiral egg rack. The captivating design accommodates up to 20 medium to large sized eggs and allows you to stack them in order of freshness so you're guaranteed a tasty meal.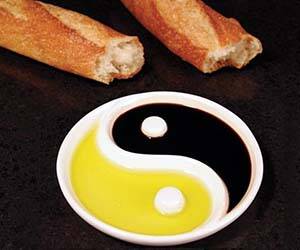 Keep your life and dipping sauce perfectly balanced with the yin and yang dipping plate. The creative design of the plate is shaped like the yin and yang symbol, allowing you to enjoy two different kinds of sauces without mixing them together when you dip your bread.