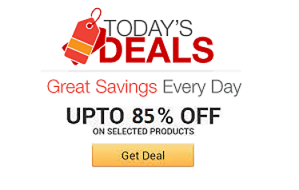 Find the coolest stuff at the lowest prices by browsing Amazon's incredible daily deals! You'll surely save a lot!
This is one time where you won't need to worry about air bubbles while drinking from Das Boot! These mini Das Boot shot glasses are a fun way to get wasted ...
Make your drink look dangerous with the AK-47 ice bullets tray. Just put in water, freeze, and shoot them straight into your favorite tumbler - these ...
If somehow you are still sober after playing a couple of games of shot glass checkers then you should try satisfying your bottomless pit of a liver with ...
Celebrate Oktoberfest like a real German by drinking from DAS BOOT! This massive shoe holds 67 ounces, or roughly five beers in a single glass - enough to ...
Keep your hands clean and your eyes on the game as you munch out on your buttery cob using the football shaped corn holders. Equipped with two small ...
The Plug Mug is a coffee mug with a detachable plug that you keep on you to stop others from ever being able to use your mug. This plug mug is great for use ...
Turn your humble adobe into your town's premier white lighting watering hole using this tabletop moonshine still. The still features a durable stainless ...
With the Beer Belly Drinking Sack you no longer have to live in fear that good genetics and/or young age will prevent you from fitting in at your local dive ...
Put your signature touch - literally - on the edible masterpiece you cooked up with the personalized BBQ branding iron. This unique branding iron can be ...