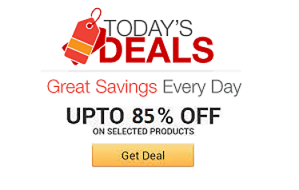 Find the coolest stuff at the lowest prices by browsing Amazon's incredible daily deals! You'll surely save a lot!
Ensure you get every last bit from from jars by swapping out your traditional spoon for this silicone jar scraping spoon. The ingenious design features a flat squeegee tip and flexible sides that will effectively help you scrape those hard to reach spots and corners.
Keep your food and beverages at the perfect temperature while you're on the road by storing them inside this hot/cold thermoelectric cooler. Powered by a small motor, it can either be utilized as a cooler to keep your food chilled or a warming box ideal for hot meals.
Minimize the risk of accidents while transporting your beverage by placing it on the spill proof mug holder. It features a simple design that consists of a hanging saucer attached to a very flexible loop handle that prevents the delivery of lateral acceleration to the cup.
Make the trendiest dish even trendier when you prepare a meal using the sushi rice cube maker. This innovative sushi maker bypasses the traditional cylindrical shape for a cube shape. It will turn your dish into a culinary masterpiece that everyone will love.
Impress your dinner guests with your meal presentation skills by placing your delicious rolls on this sushi boat serving tray. These quaint commercial quality boats are crafted from durable bamboo and available in sizes ranging from 16.5" to 47.5" in length.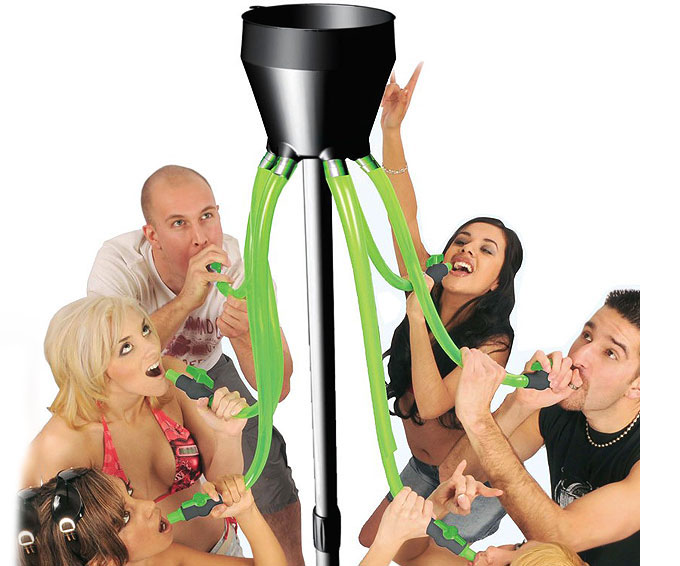 Get your party-goers rip-roaring drunk in record time with the Bongzilla beer bong. This party monster holds up to 12 cans of beer and comes with a series of six bright green hoses - complete with valves - so your thirsty guests can chug until they drop.
Now you can whip up a finger-licking deep fried meal virtually anywhere with this portable outdoor propane deep fryer. It features an ample circular cooking surface ideal for frying in addition to a 5-inch deep saucer in the middle so that you can deep fry and boil.
There's no better way to finish a satisfying BBQ meal than by picking all the savory leftover morsels of meat lodged in your teeth using these bacon flavored toothpicks. They feature an intoxicating bacon taste guaranteed to satisfy any red blooded carnivore.
Those who say that you won't find any answers at the bottom of the glass clearly never drank out of this fortune telling beer glass. Each 27 ounce cup is crafted from durable food-safe plastic and comes with a built-in fortune teller with 20 different fortunes.