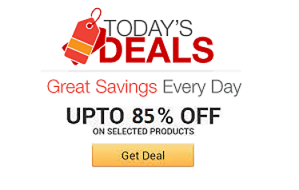 Find the coolest stuff at the lowest prices by browsing Amazon's incredible daily deals! You'll surely save a lot!
What better way to surprise your favorite sweet-toothed friend than with this Biscotti gourmet cookie gift box? Each elegant box comes packed with a series of eighteen tastefully decorated crunchy Biscotti's dipped in chocolate and garnished with sweet confections.
Add a macabre twist to your drink by chilling it with a monster skull shaped ice cube. Using this flexible silicone mold you'll be able to make two giant 3D skull shaped ice cubes that are ideal for chilling drinks without watering them down too much.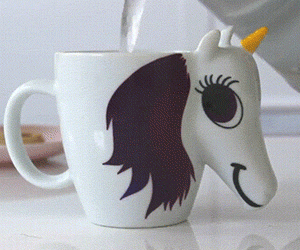 Add a little whimsy to your monotonous morning routine by sipping your hot brew from this heat sensitive rainbow unicorn mug. After pouring hot liquid into this delightful little mug, the unicorn's purple mane will begin to transform into an eye-catching rainbow.
Level up your snaking by trading in those gas station treats for some Epic artisanal pork rinds. These high protein paleo-friendly snacks are made using pastured, organic, and certified humane pork that's available in three varieties - sea salt pepper, bbq, and maple bacon.
Keep yourself feeling happy and your belly feeling full with the emergency hangry snack box. This very generous care package comes chock-full of delectable goodies like beef jerky, nuts, protein bars, and potato chips.
Begin each day with an invigorating sugar rush by scarfing down a bowl of Girl Scouts cookie cereal. The iconic and incredibly delicious Girl Scouts treats are now available year-round and come in two tasty flavors - "Caramel Crunch" and "Thin Mints".
Do your part for the environment by swapping out your plastic plates for these biodegradable palm tree leaf plates. Made from 100% compostable materials, they're microwave safe and sturdy enough to handle the stress of stainless steel cutlery.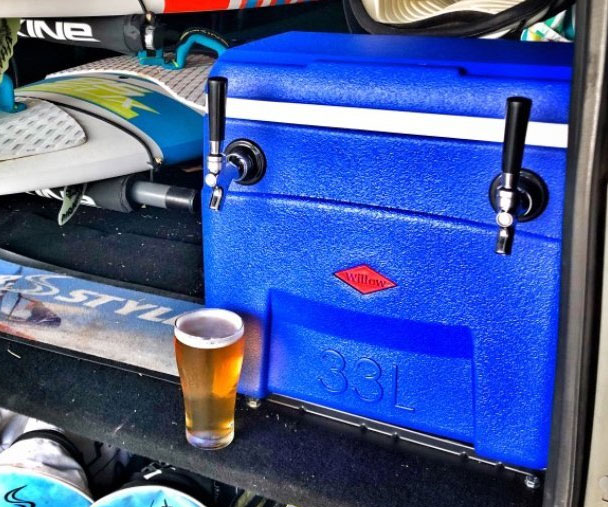 Dispense ice cold brews anytime, anywhere with this beer keg cooler. Simply connect a keg of beer and a Co2 tank to the cooler and pour from one of the two dispensers - it will pour out ice cold as the beer travels through the 50 feet of stainless steel coil.
This giant gummy hamburger will make the perfect dessert for your next fast food feast. Modeled after the iconic fast food staple, this sugary 7 ounce burger comes with two buns and a nice and chewy gummy patty topped off with lettuce, tomato, and cheese.