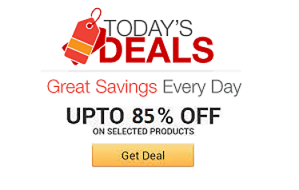 Find the coolest stuff at the lowest prices by browsing Amazon's incredible daily deals! You'll surely save a lot!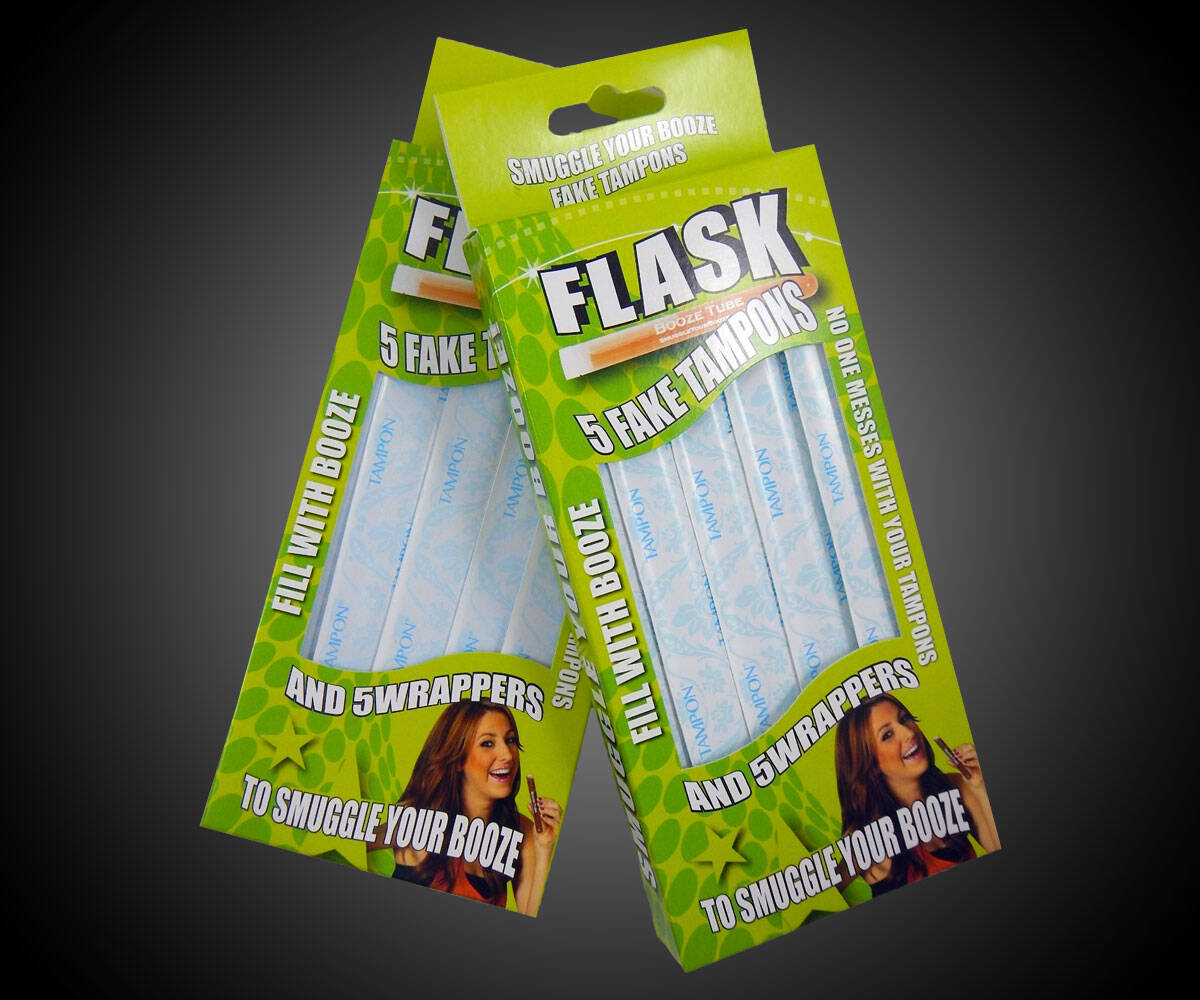 Mmmm, boy. Who wants an illicit Bloody Mary? I don't care how thirsty I might be at a dry college football game, show, or church service, I don't think I could take a swig of anything out of a tampon. Even a fake tampon...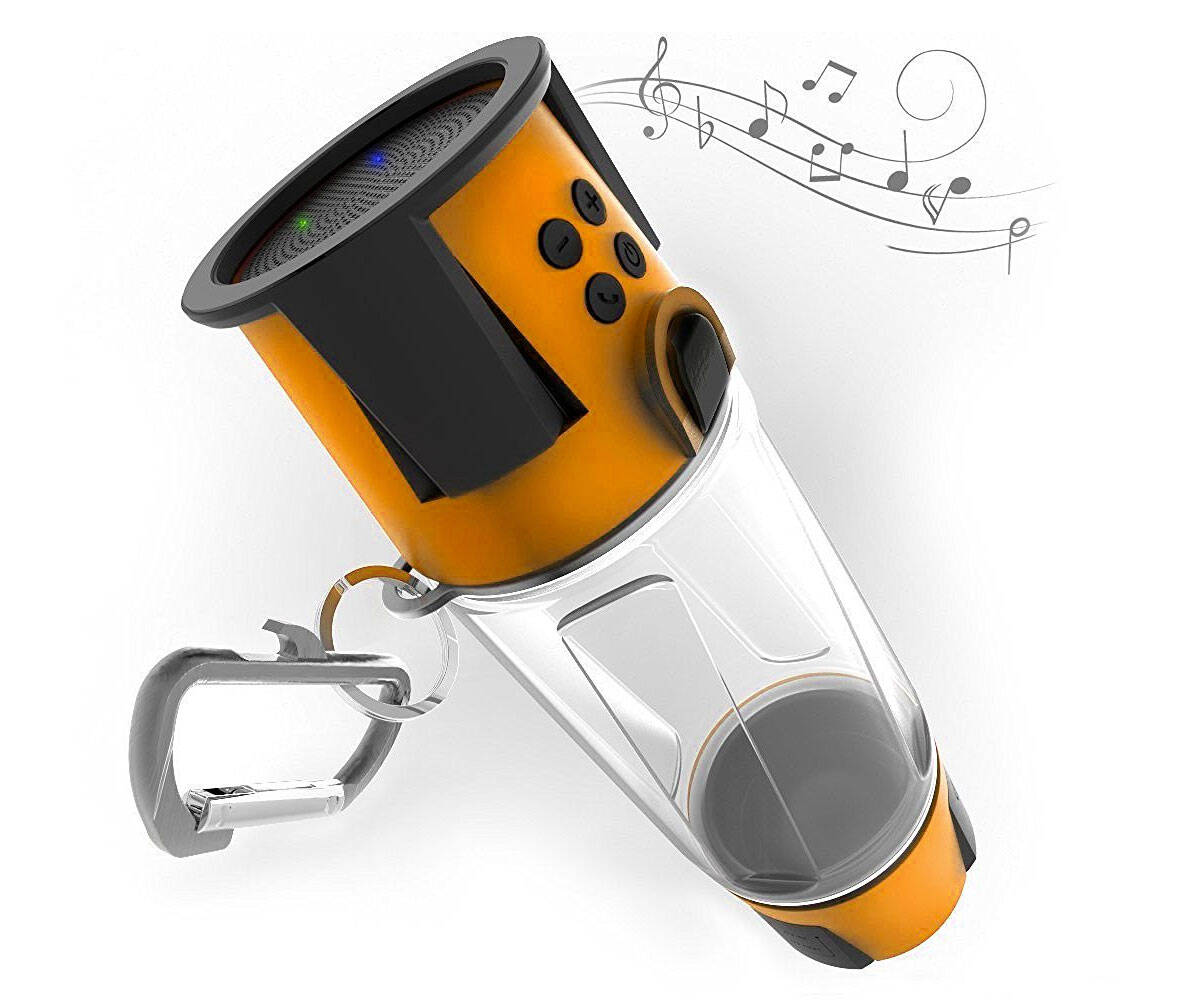 HYDRA has found a way to make water a whole lot more interesting, and it doesn't even involve caffeine, neon food dyes, or a 1,000,000 Scoville rating. (Though that last one might be a fun idea for a Halloween prank.)...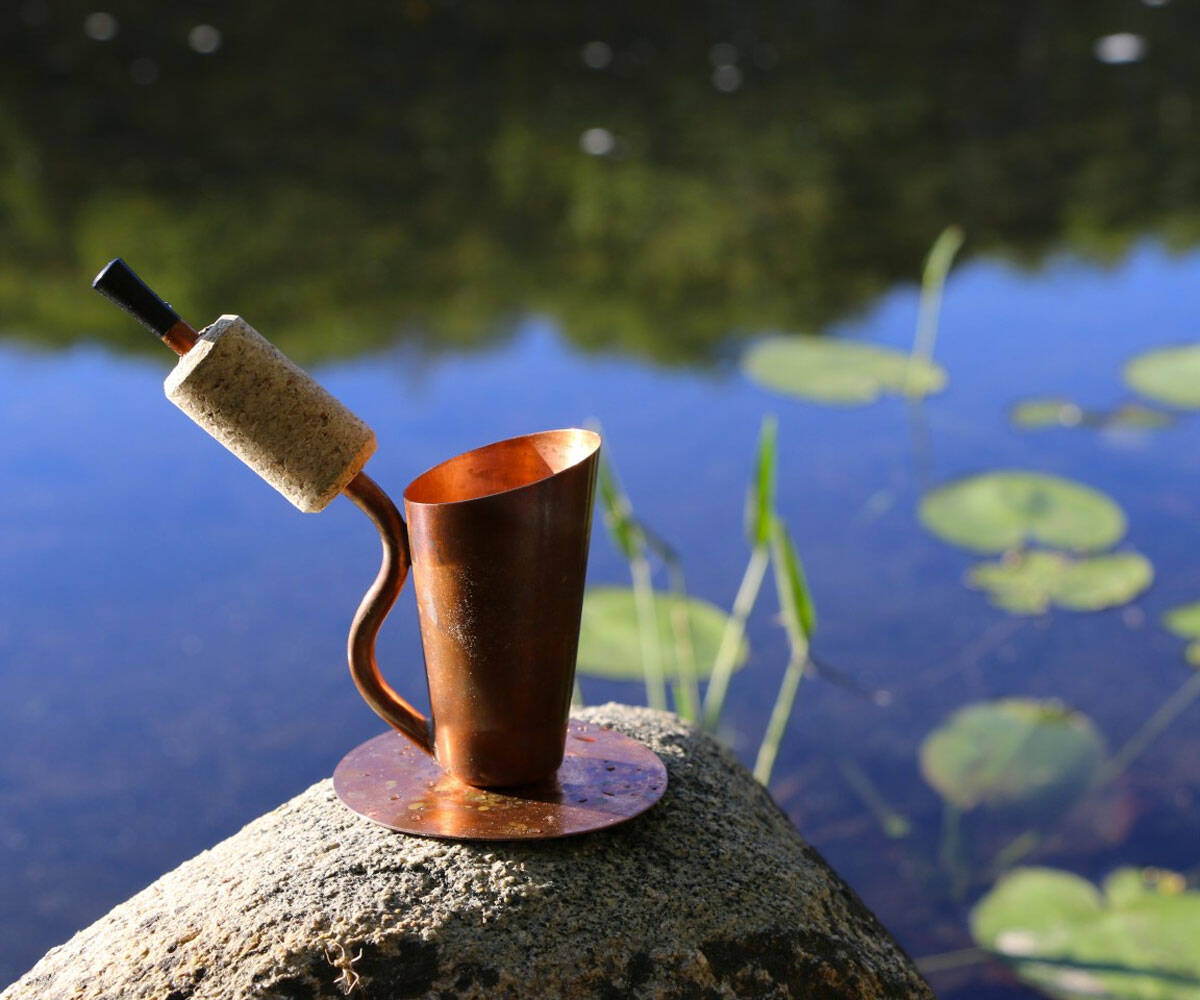 Sherlock Holmes approved. The Bripe is a nifty mashup of a coffee brewer and a pipe (and a less nifty mashup of the words "brewer" and "pipe.") You can use it both to percolate your grounds beans and then slurp up the...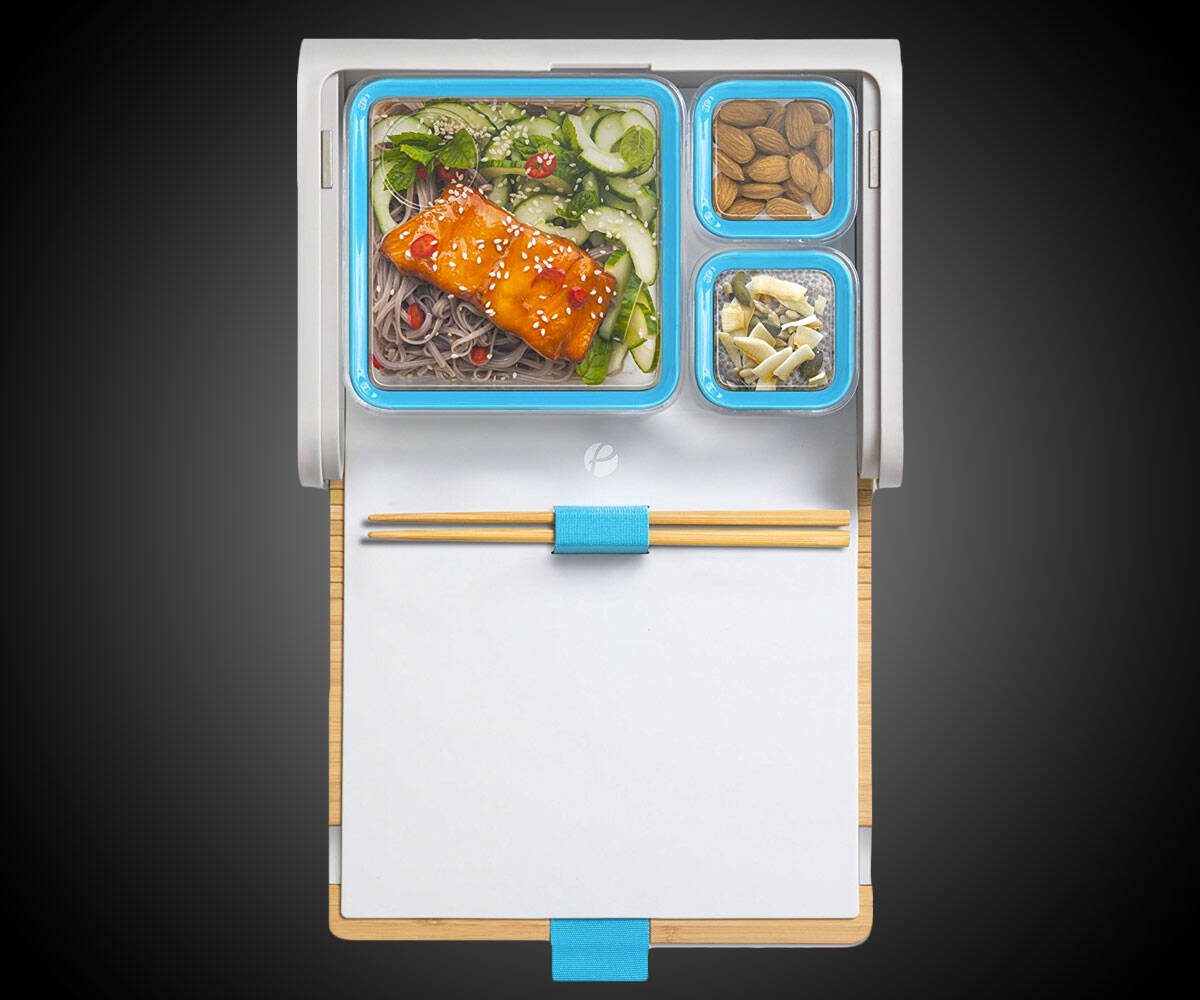 The Prep'd Pack lunchbox combines the efficiency and organization of a bento box with America's - or at least my - love of Tupperware. The best, best part of visiting my mama's house is opening her fridge and exploring...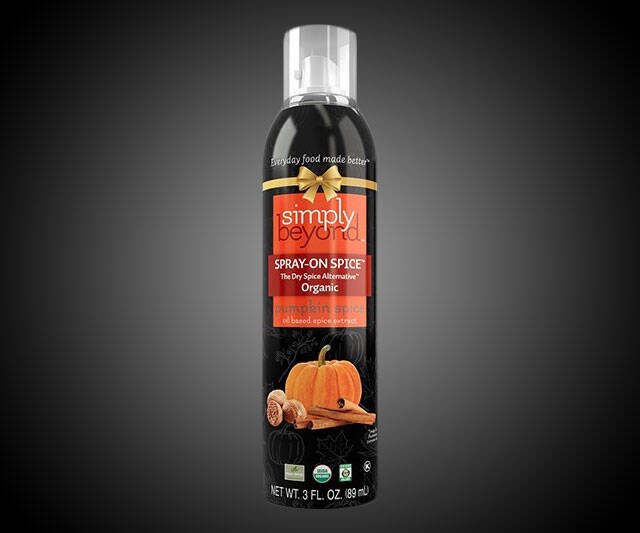 I've been waiting to show you this can of Pumpkin Spice Spray-On Spice. Waiting for the season of PSL, and Pumpkin Spice everything else, to arrive. My coffee run this morning confirmed it has. Pumpkin Spice Lattes, Pumpkin...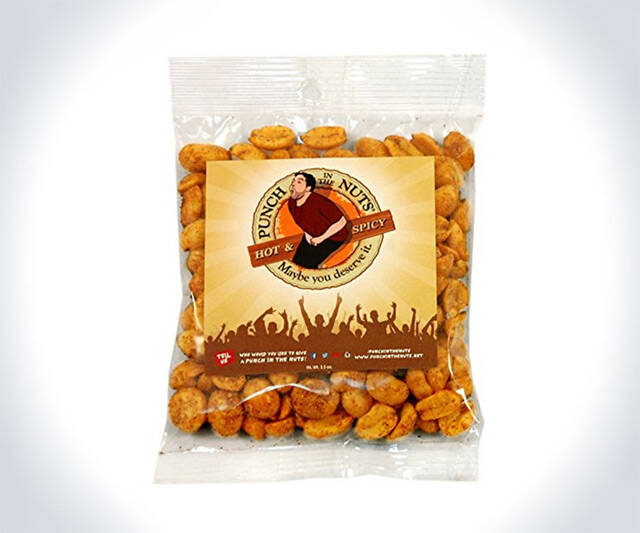 Mmmmm, nothing hits the spot like a Punch in the Nuts. This Punch in the Nuts Snack Mix listing includes 6 nut-punching bags filled with cashews, peanuts, chocolate bits, and raisins. Get ready to whack your taste buds...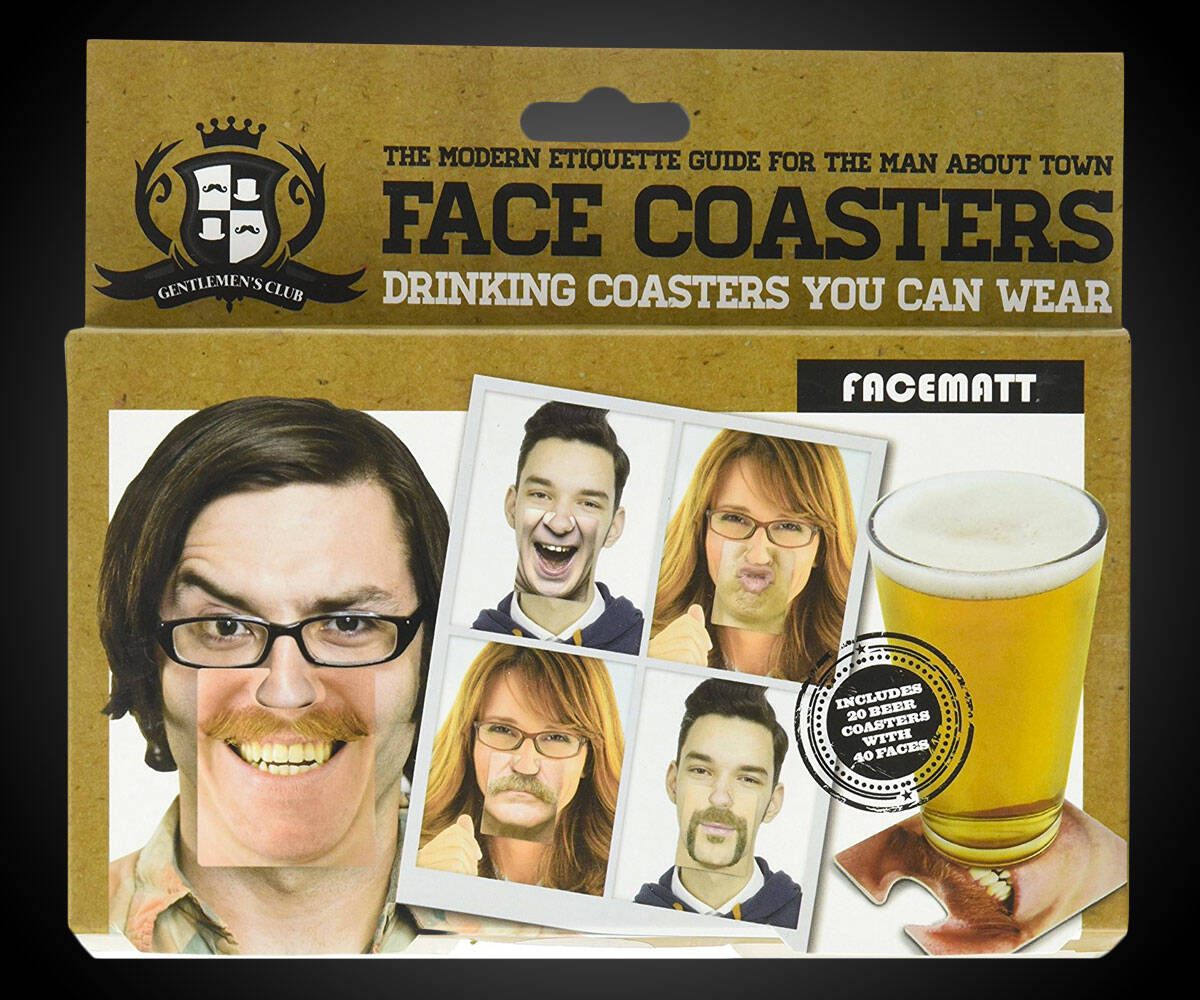 Paladone's Face Mask Drink Coasters are a party multi-tool. Use them old school, to hold your sweaty drink so you don't f*ck up the table. Use them new school, as a frisbee projectile to pelt your friend Cornelius, or...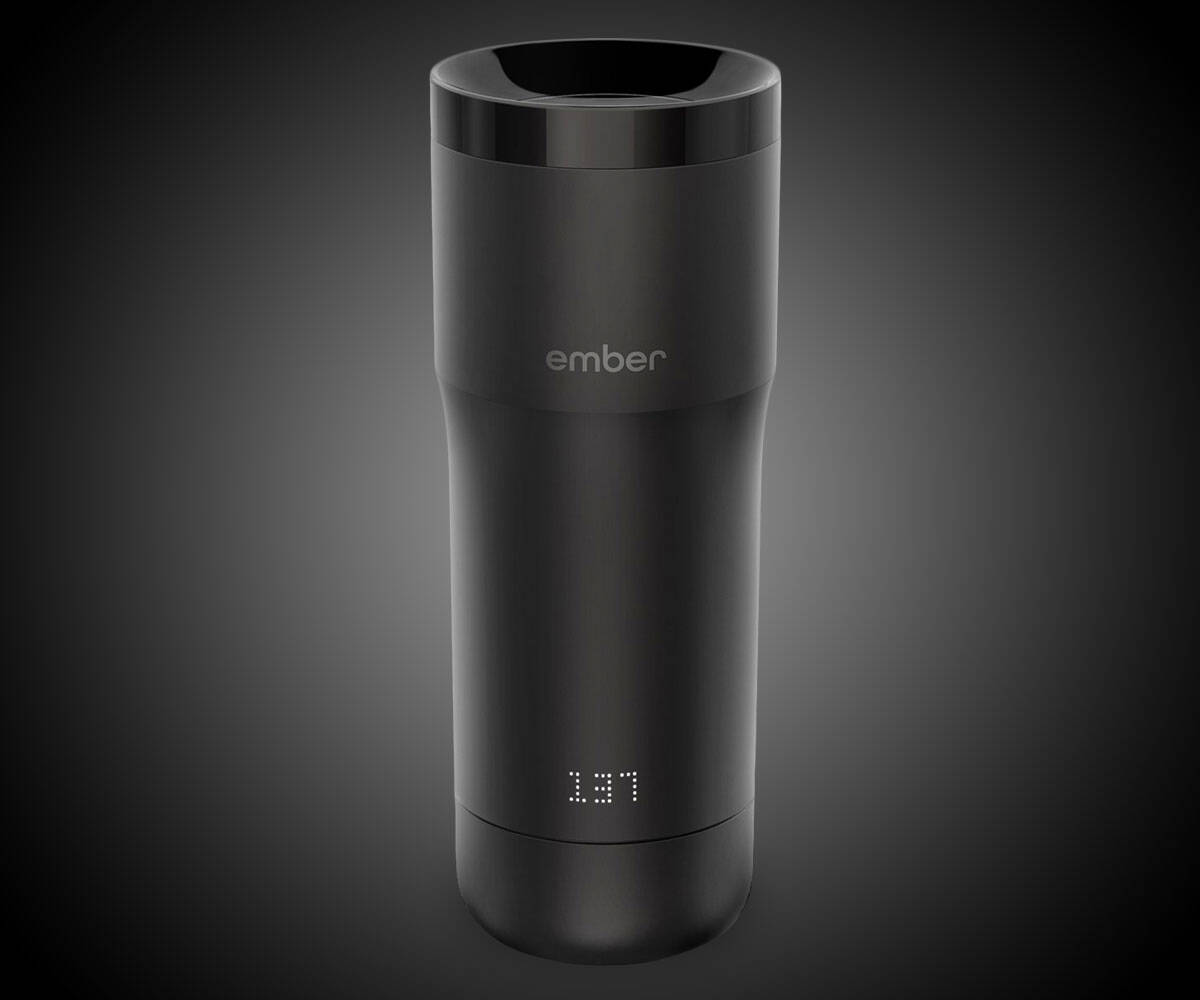 Too hot? Too cold? If it's in the Ember you have only yourself to blame. The Ember temperature control mug pairs a simple to-go coffee or tea container design with a septuplet of temperature sensors, a rapid cooling system...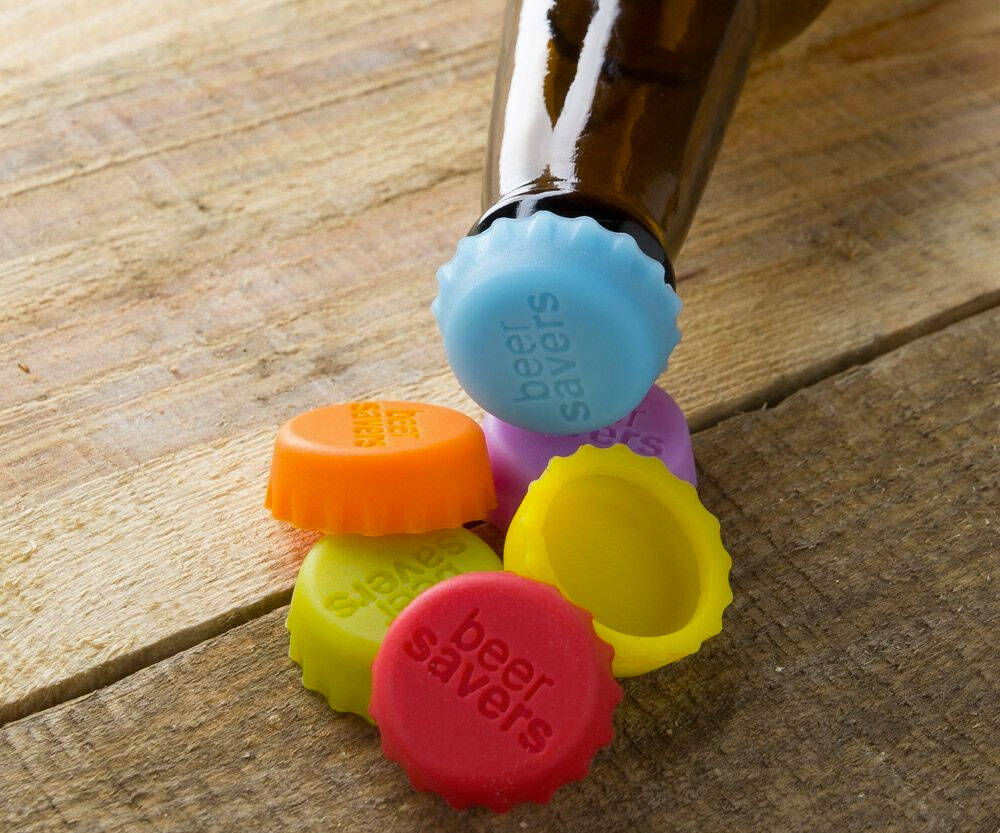 I know, I know, Who so put out to finish a measly bottle of beer they need to Beer Saver it for later? Well, the freshness-preserving caps do work on 22 ounce beers too...