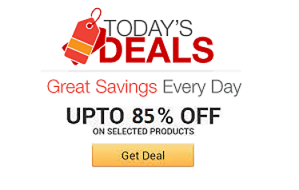 Find the coolest stuff at the lowest prices by browsing Amazon's incredible daily deals! You'll surely save a lot!
Keep your headphones from morphing into an impossible to untangle cluster of wires by upgrading to these wristband headphone ear buds. When not in use, you can conveniently wrap your headphones around your wrist like a fashionable accessory.
Slicing open your hand has never been easier or more fun than with the stress relieving fidget spinner knife. This 2-in-1 device comes with ceramic bearings that make it spin effortlessly while concealing a small but razor-sharp 3" Japanese steel blade.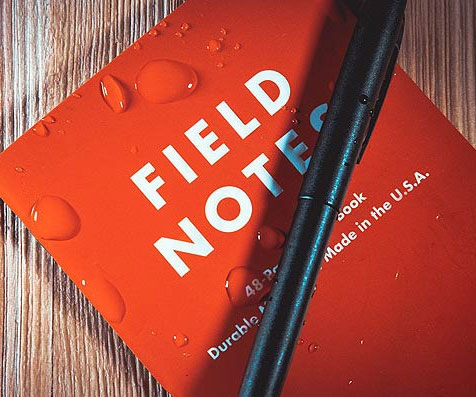 This Field Notes waterproof notebook makes the perfect gift for writers who love nothing more than spending quality time in the great outdoors. Each notebook comes with 48 dot-grid durable and waterproof pages ideal for the outdoors or the job site.
Create a visually captivating light show in any room of your home using these Nanoleaf sound reactive light panels. These color changing led panels can be arranged in any shape or style that you want and are programmable to change to the beat of the music.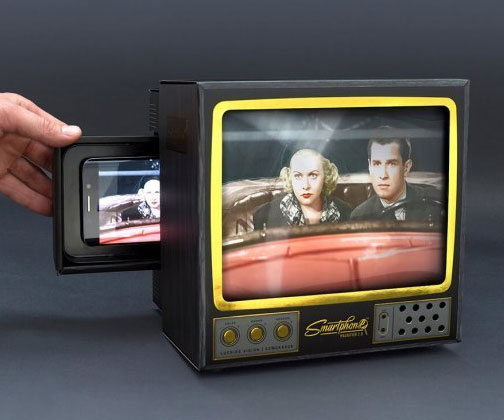 Instantly enhance your smartphone viewing experience by inserting it into this retro styled phone screen magnifier. Simply insert your smartphone into the side of this classic box styled television set to enjoy your content on a eight inch screen.
Transform your living room into the comfiest work/game spot in your home using this keyboard and mouse lap desk. It comes with integrated USB ports and features an ergonomic design that'll let you game and/or work comfortably all day long.
Usher your bathroom visits into the 21st century by placing your smartphone on the Potty Texter. This totally necessary bathroom accessory conveniently holds your smartphone so that you can text, tweet, sext, or take selfies to your heart's content.
The Predator Orion 9000 takes smaller PCs and eats them for lunch! It boasts insane specs like a liquid cooled Intel Core i9 processor, dual NVIDIA GeForce GTx1080 Ti graphics cards, 128GB DDR4 RAM, and a slew of RGB lights bright enough to be seen from space!
Get the radiant smile you've always wanted from the comfort of home with the ultrasonic electric automatic toothbrush. The u-shaped brush contours to your teeth to provide a super deep cleaning to remove up to 100% more plaque and stains than a regular brush.