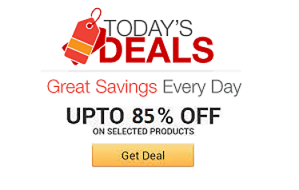 Find the coolest stuff at the lowest prices by browsing Amazon's incredible daily deals! You'll surely save a lot!
Carry around your petty cash in a wallet that looks like it's a stack of 100 dollar bills! It's a great way to fool people into thinking you're pulling out ...
With the glow in the dark lighter by your side, the days of fumbling around the dark looking for a lighter are over. Each disposable lighter emits a playful ...
Walk, jog, or run with your furry friend the smart way with the hands free dog leash. The leash attaches to a special belt around worn your waist, ensuring ...
Stay versatile with this modular quad lantern that features four removable LED panels that each function as a flashlight on their own. It's perfect for ...
Be prepared to get wasted at any given moment with the beer bottle opener ring. Forged out of stainless steel, this handsome looking ring serves the dual ...
Nothing goes together better than handy work, power tools, and alcohol. This hammer replaces the standard claw with a more useful bottle opener. So you can ...
Anthropomorphize your car with a splash of Pixar magic by using the Cars Lighting McQueen sunshade. The sunshade's whimsical design displays Lightning ...
If you are constantly uncovering yourself from the bed sheets at night because you can't maintain a cool temperature then you need a Bed Fan. The Bed Fan ...
Put your signature touch - literally - on the edible masterpiece you cooked up with the personalized BBQ branding iron. This unique branding iron can be ...