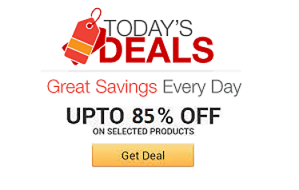 Find the coolest stuff at the lowest prices by browsing Amazon's incredible daily deals! You'll surely save a lot!
Embrace the future and upgrade your computer workstation with the keyless mouse and keyboard. The innovative design offers the 128 character capability of a traditional keyboard plus a fully integrated mouse via 2 ergonomically sculpted domes.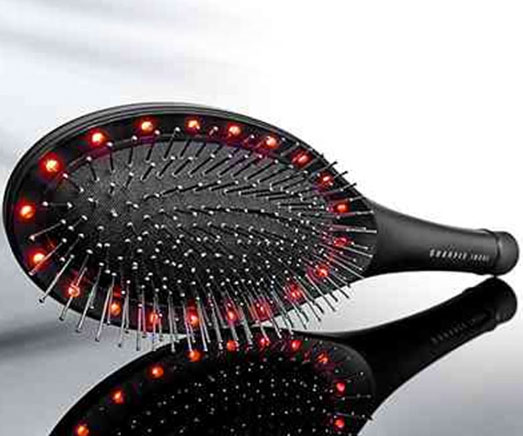 Help your hair grow thicker and healthier by brushing it with this light and massage therapy hairbrush. The brush comes outfitted with 20 energy inducing 660 nanometer LED lights and a vibrating feature that helps increase blood circulation to the hair follicles.
Carry a drawer's worth of useful tools without weighing yourself down by getting your hands on the Victorinox Swiss Champ Xavt. It features a superb stainless steel construction, an array of helpful tools, and is complemented by a small side mounted digital watch.
Thanks to the world's first automatic toothbrush you'll never have to manually brush your teeth again! Made from anti-bacterial silicone, this flexible brush comes with built-in micro channels that deliver toothpaste to the perfectly aligned row of bristles that line the entire brush.
Enjoy having a perfectly manicured lawn year-round without putting in any hard work by placing the Gardena robotic lawnmower on the job. This diligent little worker is autonomous, emission-free, works in the rain, and can effectively mow a lawn area up to 800 square meters.
The G-Shock Rangeman rugged watch was made with outdoorsmen and adventurers in mind. Shock resistant and waterproof up to 200 meters, it is capable of tracking barometric pressure, temperature, and altitude - in addition to GPS navigation.
Enjoy watching the action close-up at the game or concert by putting on these hands-free binoculars. They feature a lightweight design and magnify up to 3 times so that you can see all the action without focusing too closely on just one spot.
Ensure you're never caught without a lighter when you want to light one up by carrying around this cigarette lighter keychain. Weighing only 80 grams, it features a steel plate strip thermal fuse, a zinc alloy key ring, and even a handy built-in LED flashlight.
Take the guesswork out of your next construction project with this smartphone assisted stud finder. Rather than having to rely on expensive tools, this attachment lets you see up to four inches through drywall and concrete to detect studs, wires, and pipes.