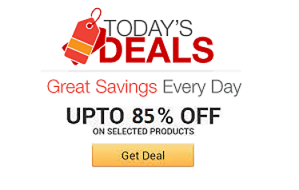 Find the coolest stuff at the lowest prices by browsing Amazon's incredible daily deals! You'll surely save a lot!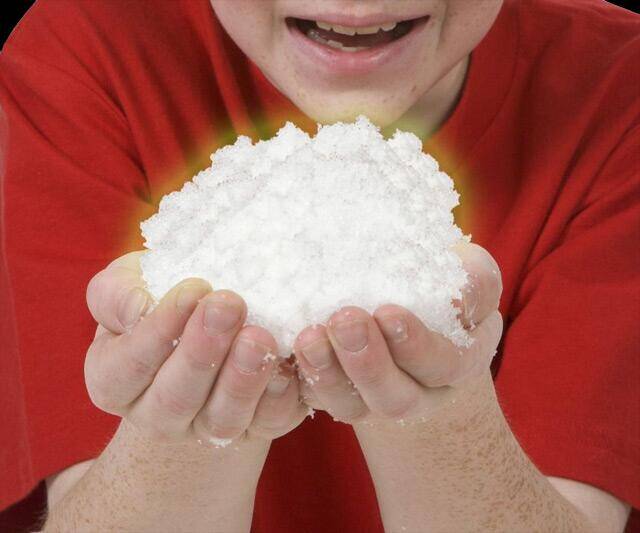 Grow Glow Snow! It's not a request, it's an order, son! Get a bowl! Get some water! Watch it expand to 100 times its starting size, just like a diaper that's been pissed in*! And, if you're a real man, turn off the lights...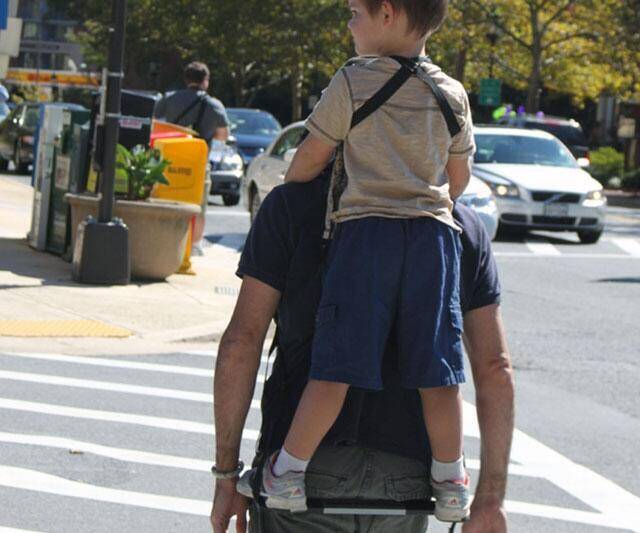 In many ways, this NOMIS Piggyback Rider for kids up to 7 years old! is a total crock. If I have to walk 18 blocks from where we parked to the PAx entrance, why should whiny little punk Treyton get to hitch a ride on...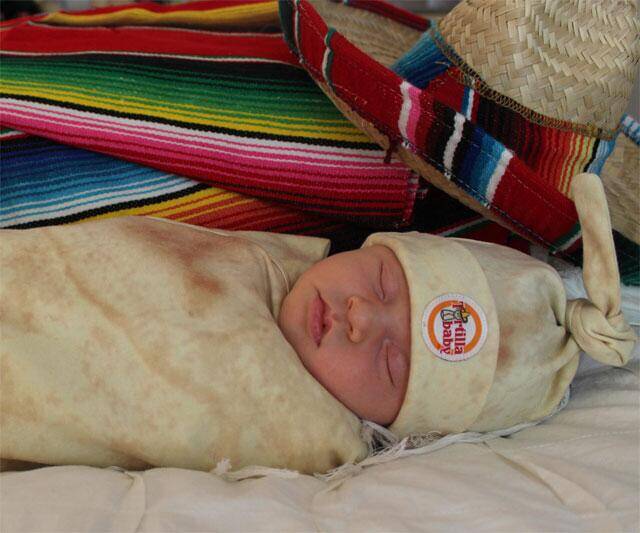 Mmm, mmm that baby looks good enough to dunk in guacamole and drizzle with Cholula. I'm a little confused about the tortilla swaddling blanket's accompanying hat though. Why does it have a knot in it? Aren't tamales the...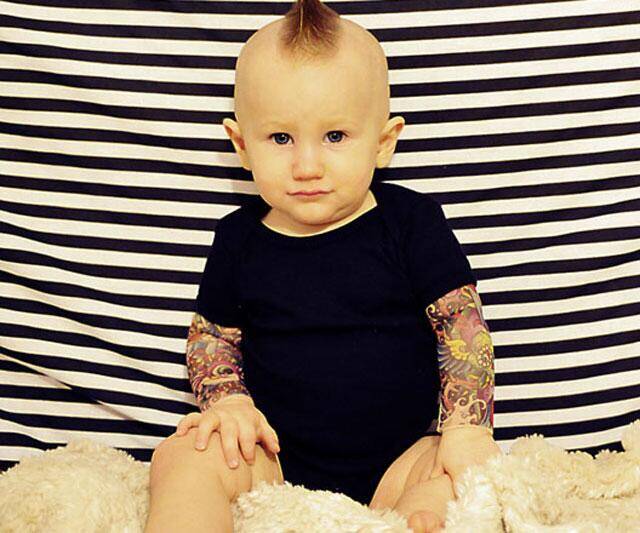 This baby with a mohawk and sleeves tattooed on his arms looks ridiculous. Even though the mohawk is probably just a styling of the only hair he has on his head and the sleeves are part of a onesie. The poor bastard...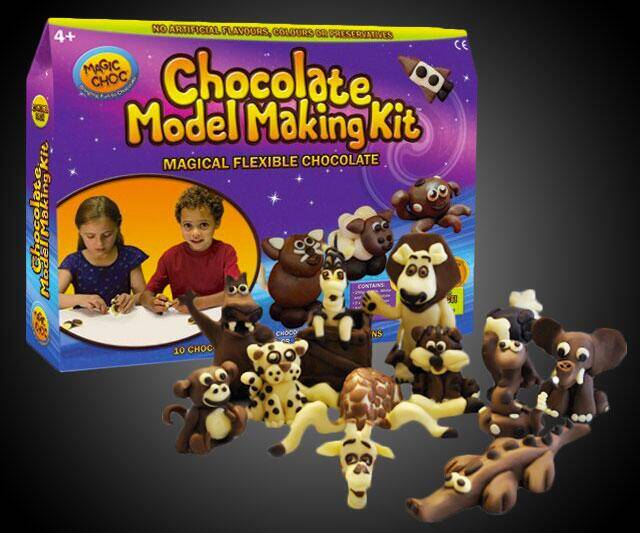 Summer is here, the kids are out of school and home all day long... Time to occupy them with DIY projects and sugar! Magic Choc's Chocolate Modeling Kit includes wads of pliable 100% Belgian white, milk, and dark chocolate...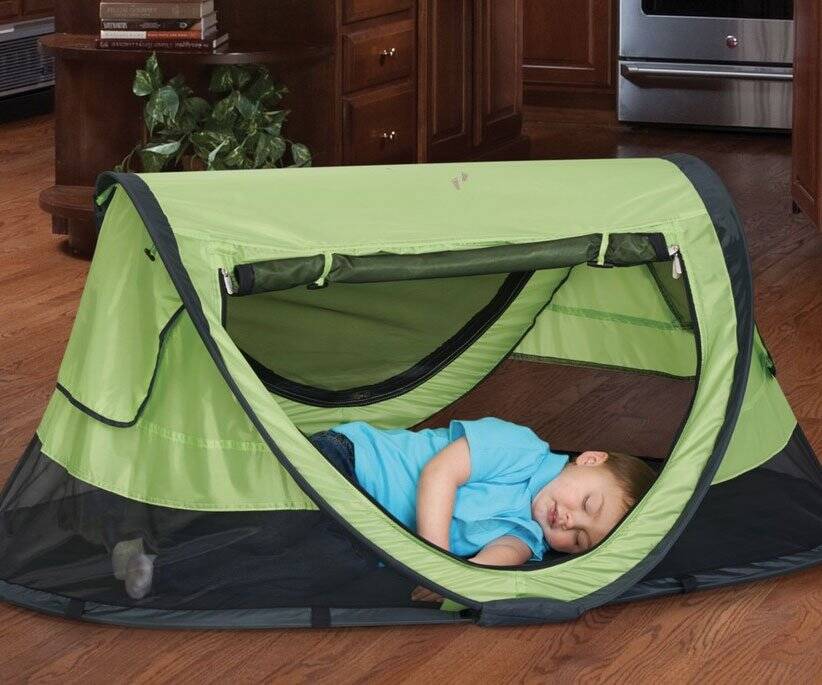 KidCo has come up with a swell way to make sure your kids get their Zs when you tote them along to grandma's for Christmas, the beach for Christmas vacation, or your friend Cornelius' house party for New Year's Eve. Their...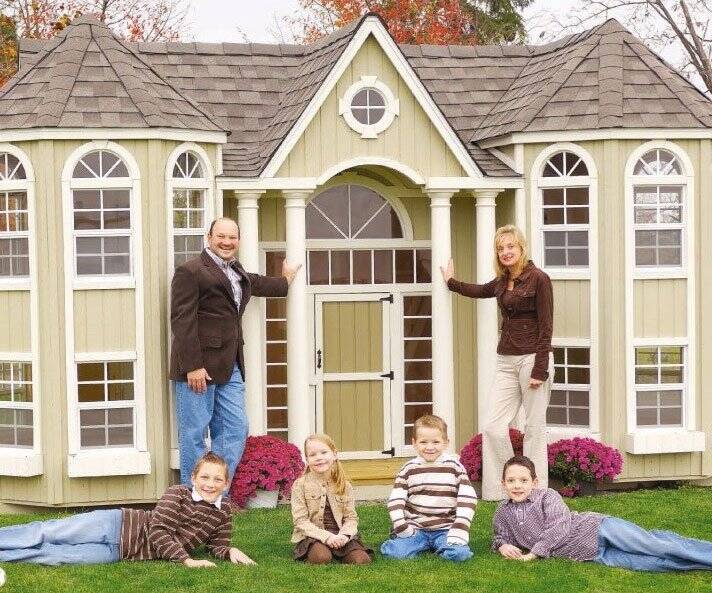 Who's your Daddy...Warbucks? Better call him if you want the Grand Portico playmansion erected in your back yard, Suzy Q, because this definition of a spoiled child is gonna cost a whole helluva lot more than the Barbie...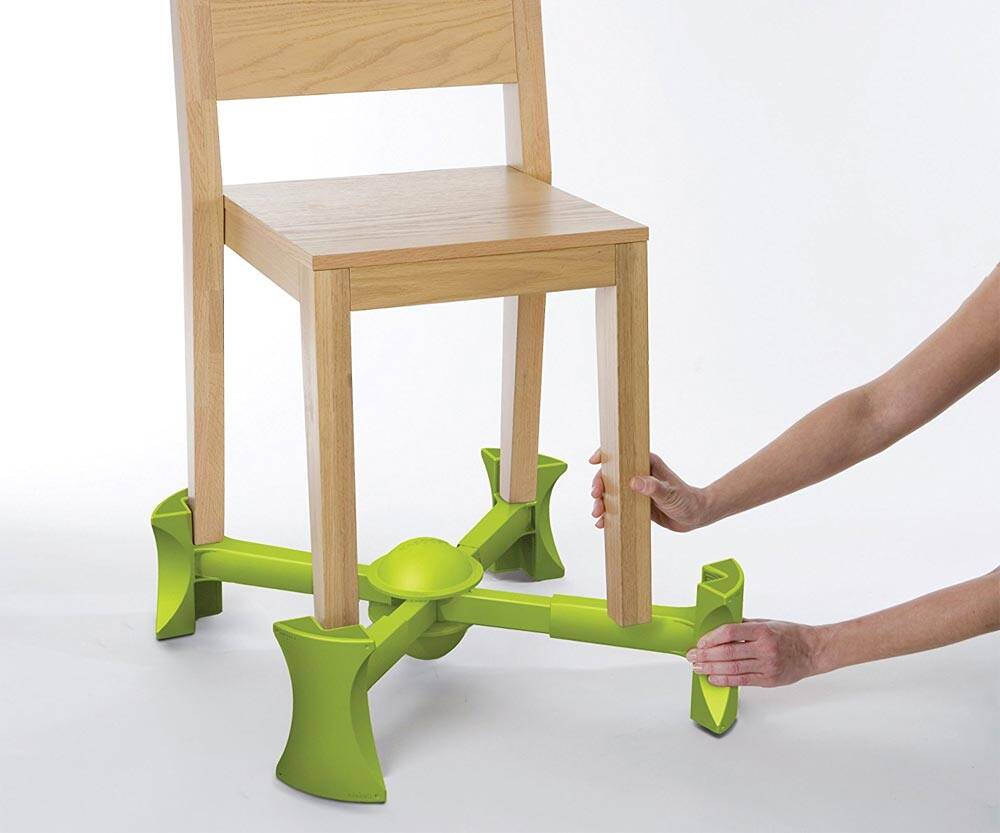 Kaboost puts the kiddos right at table height by jacking up a chair's legs rather than its seat. It snaps on to most 4-legged round or square chairs, where it stays put and improves chair stability even when Jr. gets...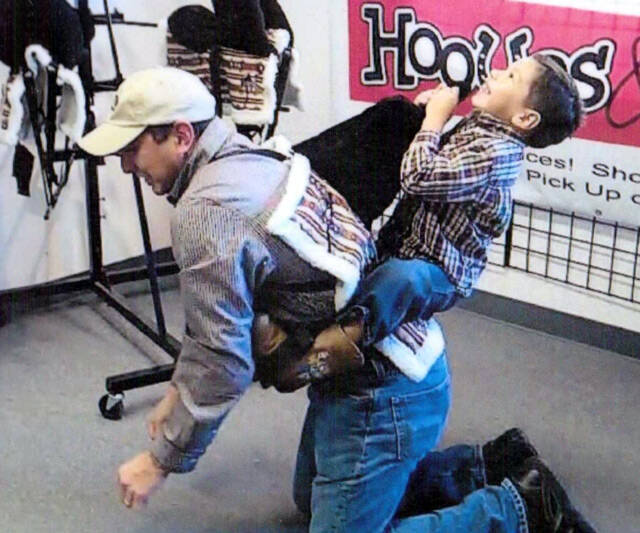 Pardon my language, but you have got to be Fraggle Rockin' me. A Daddle? Have we really entered an age in which grown ass men are relegated to their hands and knees, serving as equestrian play toys for their entitled...