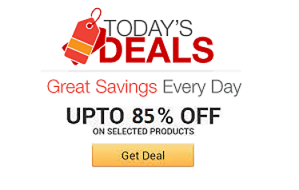 Find the coolest stuff at the lowest prices by browsing Amazon's incredible daily deals! You'll surely save a lot!
How would your kids feel if instead of another dumb first person shooter game you gave them a captivating and robust second person driver game for the holidays this year? Ungrateful and sulky? OK then guess you'll just...
Bah humbug. This Night Riderz glowing version of Slackers' backyard zip line kit has a 150-pound max carry weight. So after you pay for it you unpack it and you spend your entire Sunday off installing the 100' steel...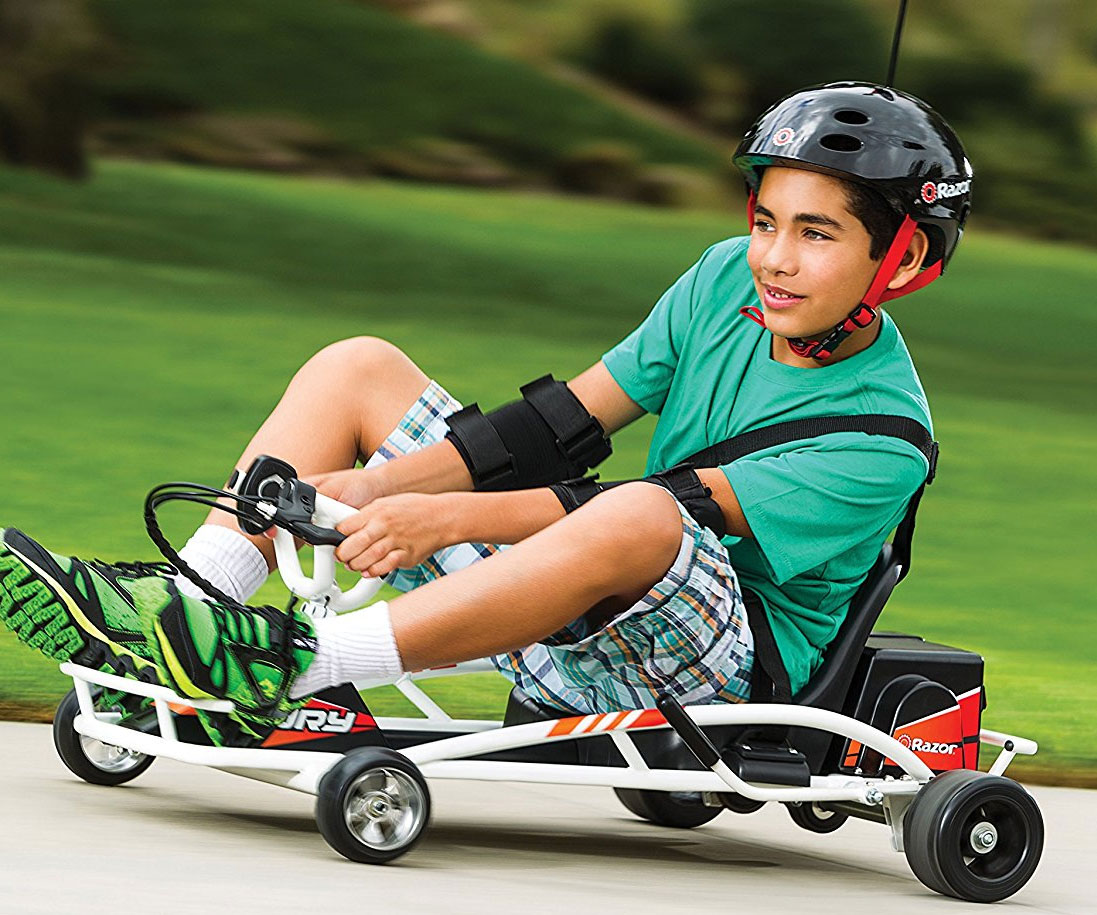 Turn a lap around the park into an adrenaline-filled ride by getting behind the wheel of this drifting go kart. Capable of reaching speeds up to 12 mph, it comes with a high-torque chain-driven motor and features slick back wheels and a hand brake for easy drifting.
Become the galaxy's ultimate hero by saving it from sure destruction by playing a rousing game of Clue: Star Wars edition. Players can choose from characters like Luke, Leia, Han, or Chewy, to find Vader's top secret plans for the Death Star.
Delve into the wacky mind of Dr. Seuss by bringing his world to life with color! Each page of the Dr. Seuss coloring book features a whimsical illustration from some of Dr. Seuss's most iconic books like "The Lorax" and "The Cat in the Hat".
Create amazing body art with little mess using these face and body crayons. The set comes with 12 brightly colored non-toxic crayons that are specially designed to paint on the skin with no irritation and can be easily wiped clean with a little soap and water.
Writer David Vienna brings us Calm the F*ck Down: The Only Parenting Technique You'll Ever Need. It's a book full of smart and funny parenting advice to help you cope with raising kids. Namely to chill the hell out. Because losing your shi shi over the trials and tribulations of child rearing isn't gonna help said child rearing. Which is pretty valid advice about life in general - freaking out hardcore will never benefit your situation. Unless you're like participating in some kind of freak out competition. In which case okay. But that is the one and only time.
In news that will make you go :( iPotty is a toilet for kids that has a built in iPad stand. It's so your little munchkin is properly entertained while he's going to the bathroom. Like I dunno check out Facebook peep Instagram play Angry Birds or whatever. One thing's for true is if that expensive piece of equipment falls into the doo-doo pit you know what you're gonna have? Angry Turds. Jk jk Angry Parents. Poops don't got feelings ya big silly!
OMG, Barbie be barefoot and pregant, yall! Jk jk, it's actually some kind of bizarro world Barbie doll who is capable of getting pregnant because I'm assuming she's actually got privates. Still no nipples though! Well, you know what they say: you can't win em all. Judith comes with a spring-loaded baby in her belly. The best part is after she's popped that little sucker out, she retains that flat stomach she was rocking pre-getting knocked up. You know, just like what happens in real life! Watch the video to see a live baby doll birth!