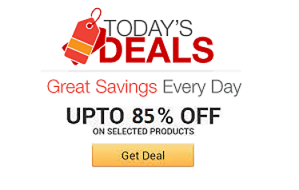 Find the coolest stuff at the lowest prices by browsing Amazon's incredible daily deals! You'll surely save a lot!
Harnessing the power of the sun is easier than ever with these Goal Zero solar panels. Crafted from strong tempered glass, these monocrystalline solar panels are lightweight, weatherproof, and come with a handy kickstand so that you can place them at the ideal angle.
Glide through the skies like a majestic eagle with the backpack paramotor aircraft. This carbon fiber and aluminum paramotor features a reliable compact design that really comes in handy when you want to give your old water jet pack a rest.
Kick your backyard warfare up a notch by adding this foam grenade soft bullet launcher to your arsenal. This lightweight and portable weapon will allow you to launch small NERF-like bombs up to a distance of twenty feet away.
With the 12-person 3-room camping tent you'll be able to enjoy quality outdoor time with the family without feeling like you're constantly on top of each other. It sets up in just under 2 minutes and features a well distributed layout that allows for maximum privacy.
Make your next relaxing golf day the best one yet by giving it a groovy soundtrack using this golf club Bluetooth speaker and power bank. It allows you to conveniently listen to tunes, make calls, and even keep your devices juiced up.
Ensure you have a comfy place to sleep no matter what type of environment you encounter in the wild by packing the Crua hybrid hammock/tent/air mattress. It includes a built-in self-inflating air mattress in addition to attached bug mesh to keep out annoying insects.
Increase your chances of catching fish next time you hit the water by hopping aboard this inflatable pontoon with a motor mount. The powder coated steel tube frame and 2 heavy duty pontoons with abrasion-resistant PVC bottoms make it perfect for shallow waters.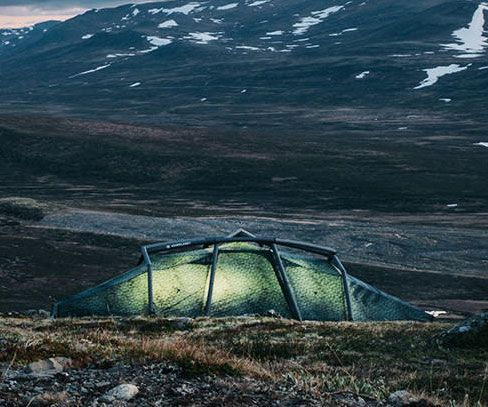 Take the hard work out of setting up your outdoor shelter when you go camping by packing this inflatable geodesic tent. It features an inflatable base that requires no assembly, can accommodate up to 6 people, and features 4 closable ventilation points for great air flow.
Be prepared for any minor injury that may occur in the wild without being weighed down by placing the VSSL first aid container in your backpack. This slim 9" x 2" container comes packed with 17 high quality medical-grade first aid essentials.