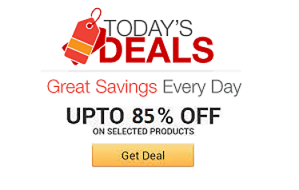 Find the coolest stuff at the lowest prices by browsing Amazon's incredible daily deals! You'll surely save a lot!
Keep yourself from becoming the main course at the blood buffet without having to get all sticky from sprays by using this mosquito repellent device instead. It's virtually odor-free, runs silently and creates a fifteen foot zone of protection against bugs.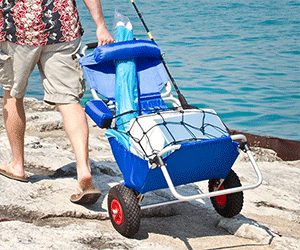 Why carry a butt-load of beach gear yourself when you can simply place it all on this folding beach chair and roller cart? This versatile piece provides a comfy place to sit while offering you ton's of space to transport all your stuff.
Warm up cold nights without creating a billowing cloud of smoke by lighting up the BioLite smokeless firepit. This combo firepit/grill lets you use either charcoal or wood and features a smart design that helps drastically cut down on the amount of smoke produced.
Classy up your driveway by transforming your ride into a true recreational vehicle with the truck bed swimming pool. Unlike those tacky plastic tarp and rope setups, this model perfectly molds to your truck's bed, making it the ideal mobile party accessory.
Add a hellish spin to your next bonfire by setting this demon fire pit skull ablaze! This nine inch tall horned skull is crafted from high strength and temperature-resistant cement and coated in a non-toxic fireproof paint.
Keep your gorgeous mug from getting fried by ultraviolet rays while you're laying out on the beach by placing this portable sun shade over your head. This compact accessory folds out so that your face is shielded from the sun - allowing you to rest or sleep in total comfort.
Facilitate your wildlife scouting process by heading into the wilderness with this motion activated wildlife camera. This stealthy little camera comes in a sturdy waterproof casing and features a 14MP camera with a 120 degree wide angle lens, and a 75ft night vision distance.
Turn any hiking adventure into an impromptu camping trip with the Heimplanet inflatable tent. No longer must you have to deal with those complicated instructions when you need shelter, just a few hundred or so pumps and up goes your sharp object intolerant shelter.
No wall outlet in sight? No problem! With Goal Zero's solar powered briefcase you'll be able to keep your devices juiced up no matter where you are. It boasts 100 watts of highly-efficient waterproof monocrystalline solar cells, and it folds in half for easy transport.