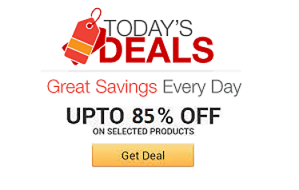 Find the coolest stuff at the lowest prices by browsing Amazon's incredible daily deals! You'll surely save a lot!
Make learning fun for your young students by teaching them about cooperation using these teamwork run mats. Large enough to fit up to 7 kids, everyone inside must must walk along the mat while the lead person pulls down on the mat to keep it moving forward.
Make your workdays a little more palatable by entertaining yourself with this cute little interactive T-Rex action figure. This little fella grips onto your finger and belts out wild dino roars as it reacts to motion, sound, and touch.
Prove you're the ultimate Rick & Morty fan in the multiverse by putting your knowledge of the hit show to the test with Rick & Morty Trivial Pursuit. It comes with 600 questions with categories like "Technology & Science" and even a "Wubalubadubdub" category!
Sock puppets are old news, if you really want to impress the kiddos these days, then this red octopus hand puppet is the way to go! This brightly colored cephalopod allows you to slip your hand under its body and use your fingers to make his tentacles wiggle.
Get your kids interested in the sciences from early on by making learning fun with the littleBits Base Inventor Kit. It will challenge your future scientists and academics to build fun and playful inventions while learning valuable STEM skills.
Amaze every Game of Thrones fan you encounter on the street by becoming the living embodiment of Tyrion Lannister with this incredible realistic mask. It's crafted from medical-grade silicone and is entirely sculpted, painted, and decorated by hand.
Fulfill your career goals by becoming a real life raptor trainer with this Jurassic World trainable robot. Modeled after fan-favorite raptor Blue, it comes with its very own remote control that is styled just like Owen's clicker so that you can easily control your clever girl.
Who ever thought that ruining people's lives could be so much fun? Savage Choices is the party game where players select a character card and attribute cards and go up against a judge in order to try and convince him to live a life as their character.
Make your post-apocalyptic cyborg costume come to life by topping it off with this animated scanning cyborg adult mask. Simply download the accompanying app, hit play, and slide your smartphone inside of the mask to give off the appearance you have an actual cyborg eye!