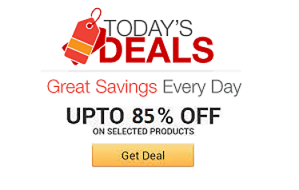 Find the coolest stuff at the lowest prices by browsing Amazon's incredible daily deals! You'll surely save a lot!
Wear flippy floppies that can double as party starters with these durable beer bottle opening sandals. Perfect for a day at the beach with some brewskis ...
Stay way ahead of the fashion curve by sporting 2015's latest trends with the Marty McFly hat. This multicolored hat goes great with any outfit and is ideal ...
Be prepared to get wasted at any given moment with the beer bottle opener ring. Forged out of stainless steel, this handsome looking ring serves the dual ...
Defend your honor, family, and most importantly your outfit from the rain with the samurai sword umbrella safely in your kung-fu grip. The umbrella boasts ...
If you wash your clothes at a coin operated laundromat, you know how annoying it is to lug around your dirty laundry. This portable laundry book bag helps ...
Ever wondered what happened to all those Koopa Turtles that Super Mario annihilated? Well, they were turned into backpacks! The Koopa Turtle Shell Backpack ...
Easily store your beer on your hip while your hands are busy barbequing, lifting weights, boxing, and doing other manly activities that tie up the use of ...
Keep your hands warm and toasty with these stylish underwear gloves. These fingerless underwear gloves look just like real underwear and are made from 95% ...
Laugh in the face of mother nature with your own personal hands free umbrella dome that will shelter you from the rain while giving plenty of room to talk ...