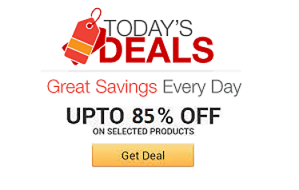 Find the coolest stuff at the lowest prices by browsing Amazon's incredible daily deals! You'll surely save a lot!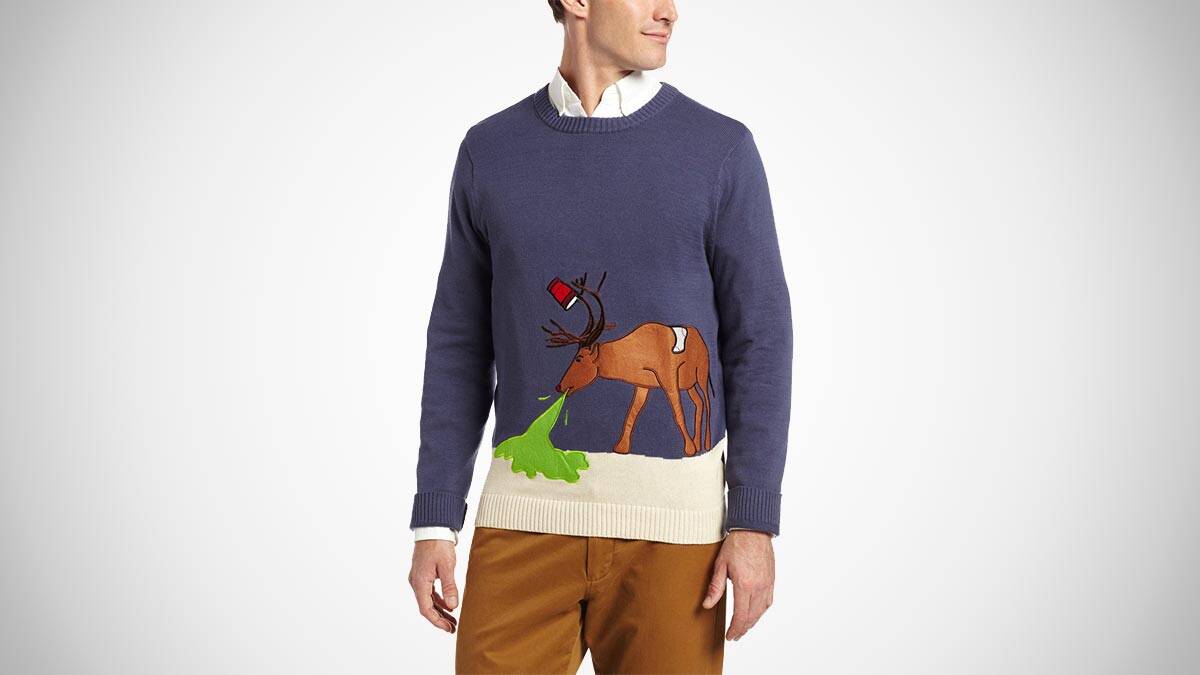 Listen. The only reason I'm showing you a barfing reindeer ugly Christmas sweater on November 6th is that when I waited for another month to show it to you last year it sold out before I had the opportunity. So just swap...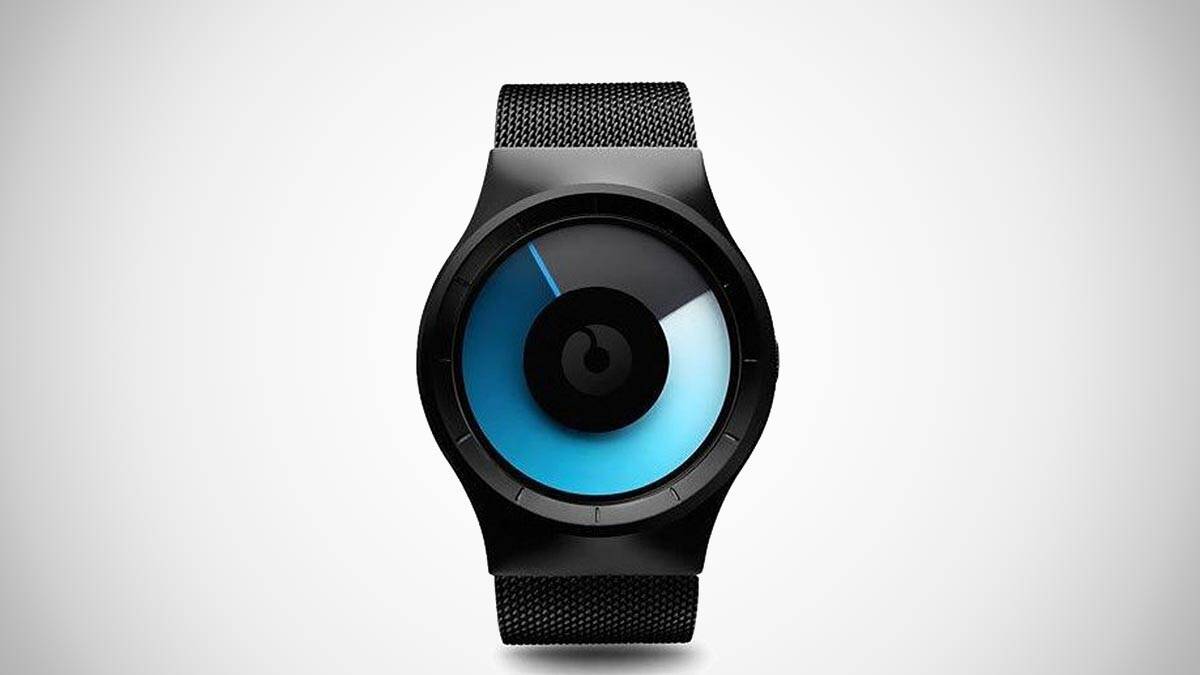 The ZIIIRO Celeste Watch looks like it grew up in MoMA. Artsy and minimalist, the design plays off of a pair of transparent colored discs that overlap both to create a small spectrum of shades and colors, and to tell...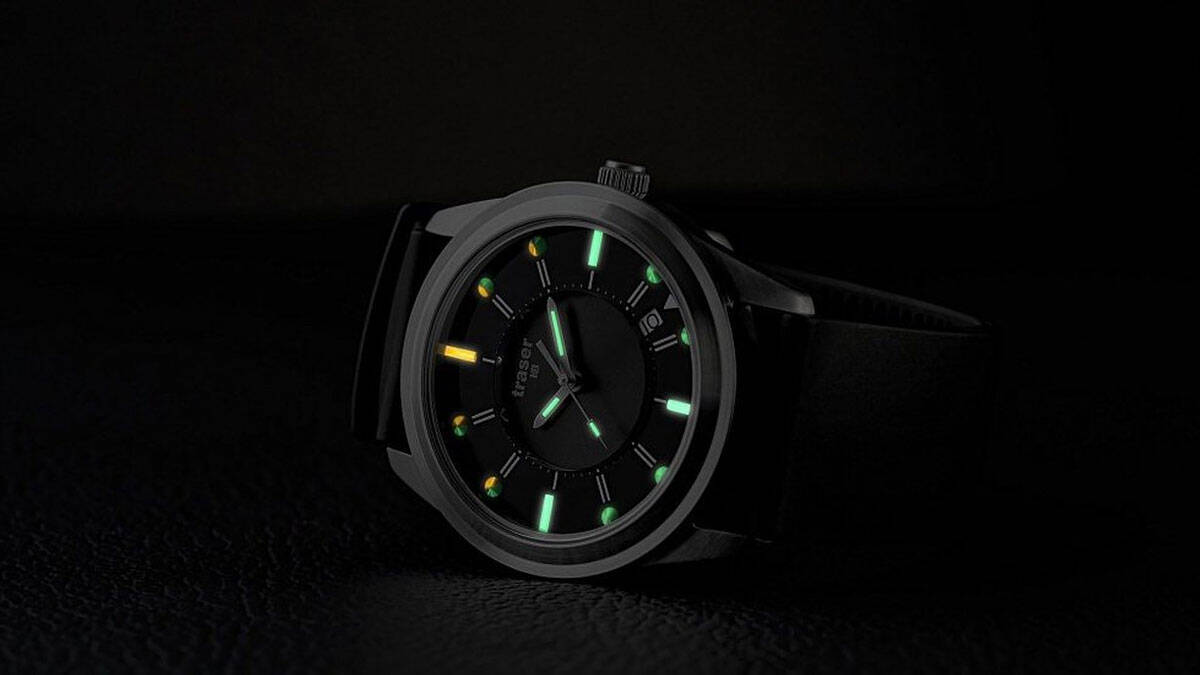 Plunge into darkness, or dark waters up to 100' deep, without ever losing track of how many minutes it is until Better Call Saul starts with Traser's H3 Translucent Tritium Watch. The Swiss watchmaker so named its time...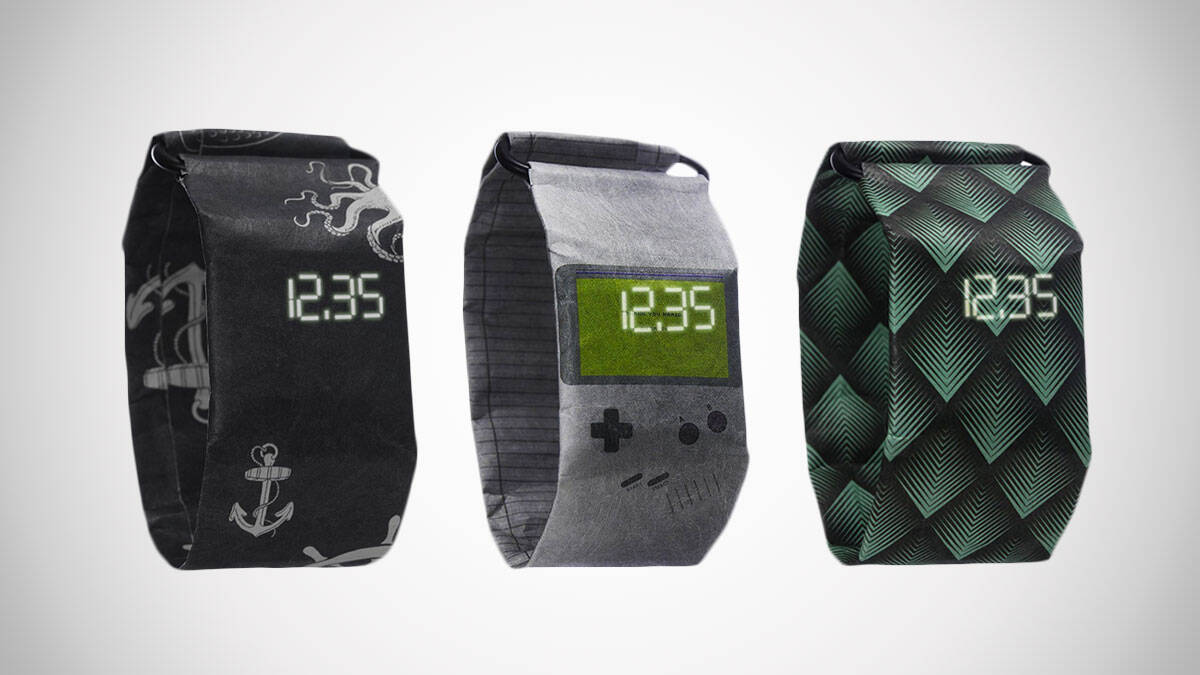 A Paper Watch? What origami trickery is this?! No way can it be a fully functional digital timepiece. Or if it is, what's it good for, one wear? A few days if you take real good care of it like the paper wristbands your...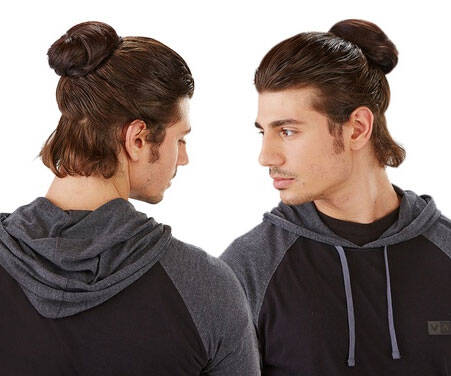 Don't worry, man-bun-coveting dudes of the brunette persuasion. These clip-on man buns also come in darker colors. Lighter ones too, platinum blondies, plus 2 different sizes, though the smaller, 3" version is recommended...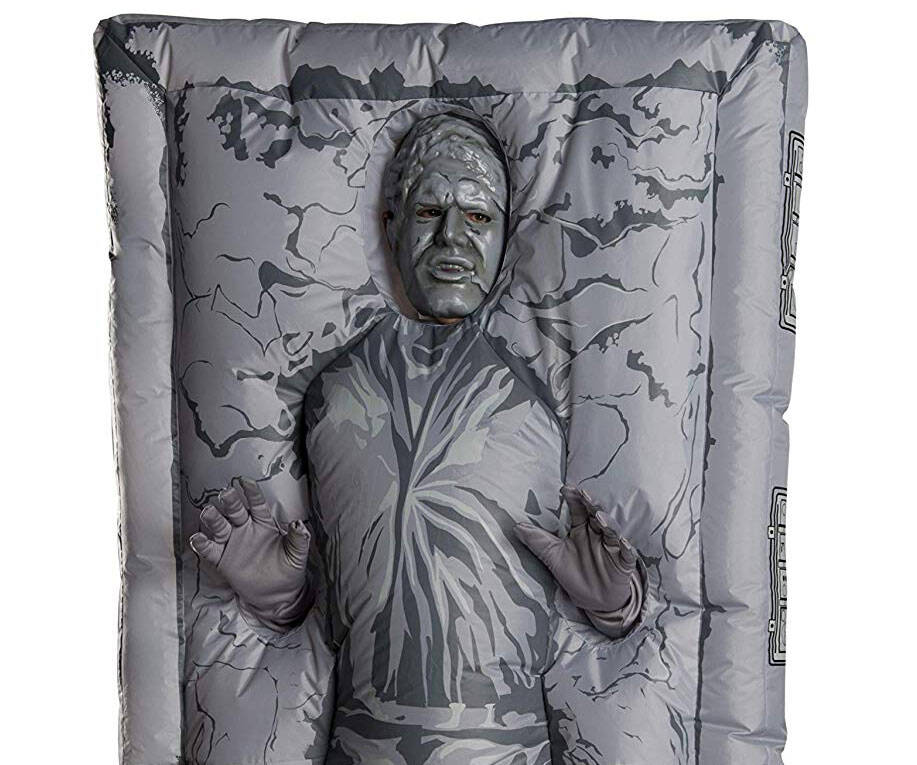 Find out exactly what it feels like to be carbon-frozen this Halloween with a Han Solo in Carbonite inflatable costume. Here's hoping the costume's 100% nylon construction will place you in the same type of non-lethal...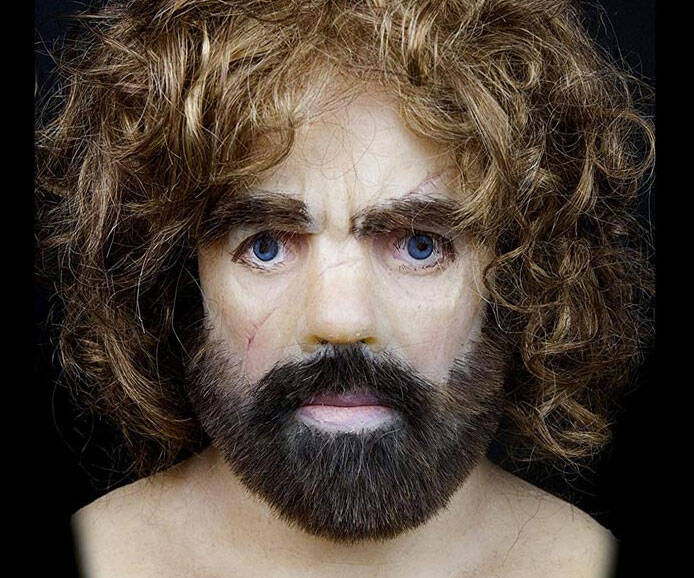 Neck-down complications might prevent you from truly fooling anyone, but this ultra-realistic Tyrion Lannister mask will at least transform your face and head into the man, the myth, the imp who drinks and knows things...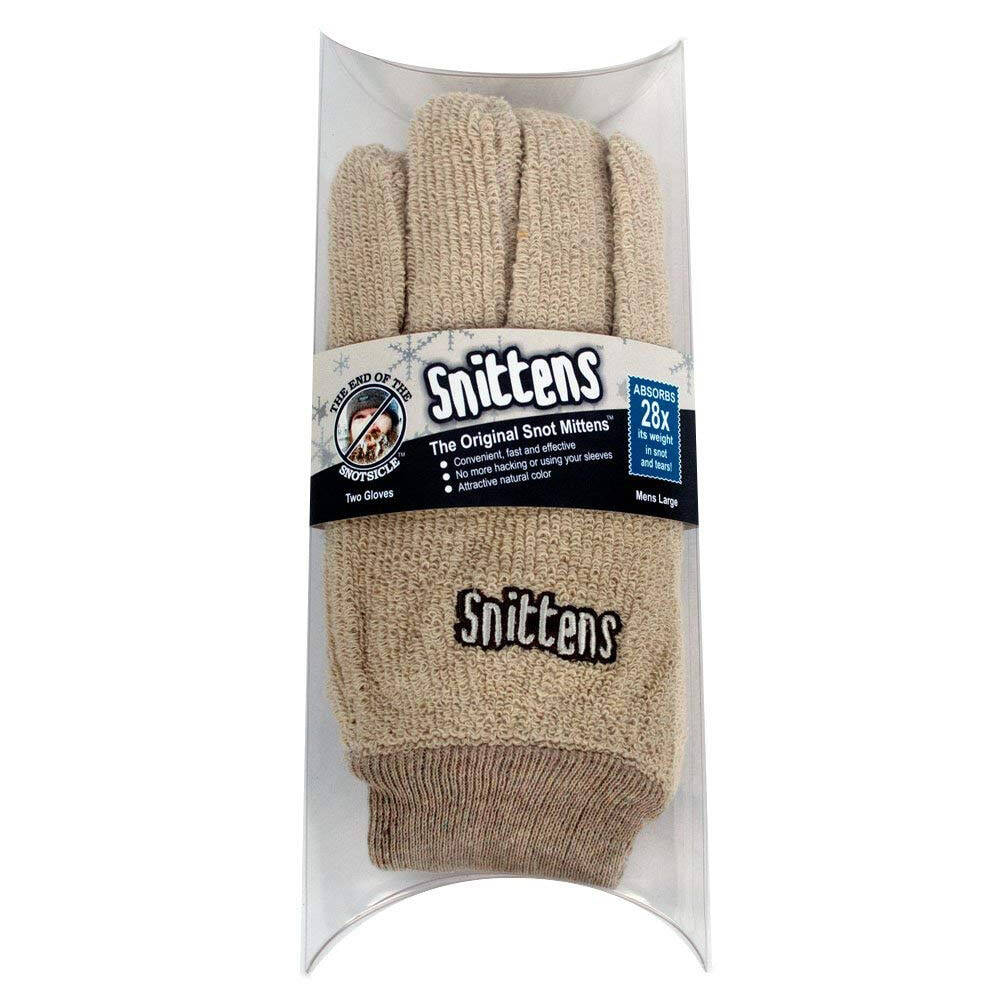 First there were mittens, then there were Shittens, and now there are Snittens. Mittens sewn with soft and luxurious fabrics able to absorb 28 times their weight in tears and snot, so the next time you're out in the cold...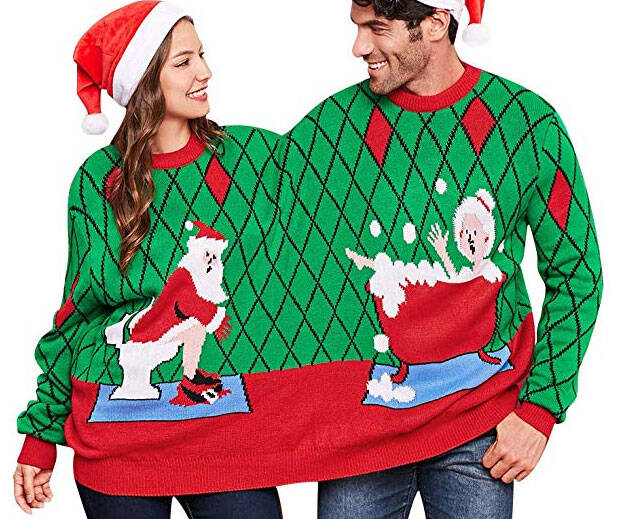 Is winning the Ugly Christmas Sweater contest with a 2-person ugly Christmas sweater worth it if you have to spend the whole party finagling 1-handed between the egg nog, the cheese log, and the figgy pudding?...