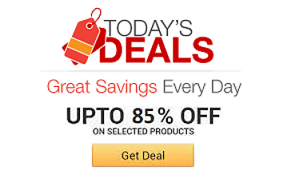 Find the coolest stuff at the lowest prices by browsing Amazon's incredible daily deals! You'll surely save a lot!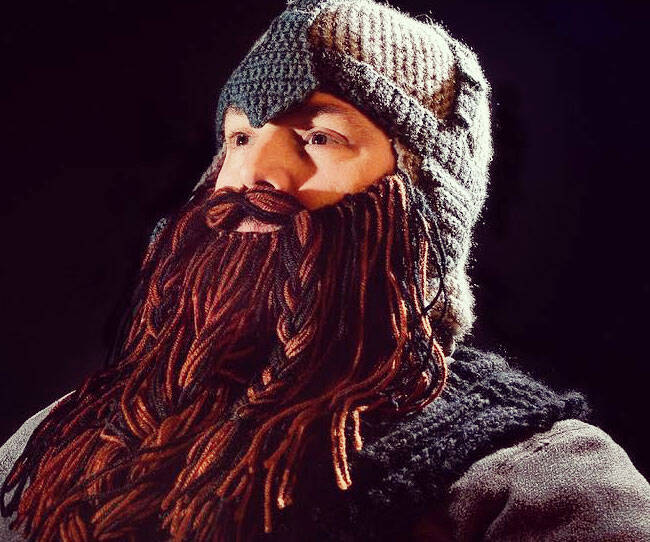 Stay warm while looking like a viking warlord with this bearded viking beanie. The bearded viking beanie is crafted from 100% acrylic yarn and features a majestic burly detachable beard that will keep your face nice and warm on cold winter days.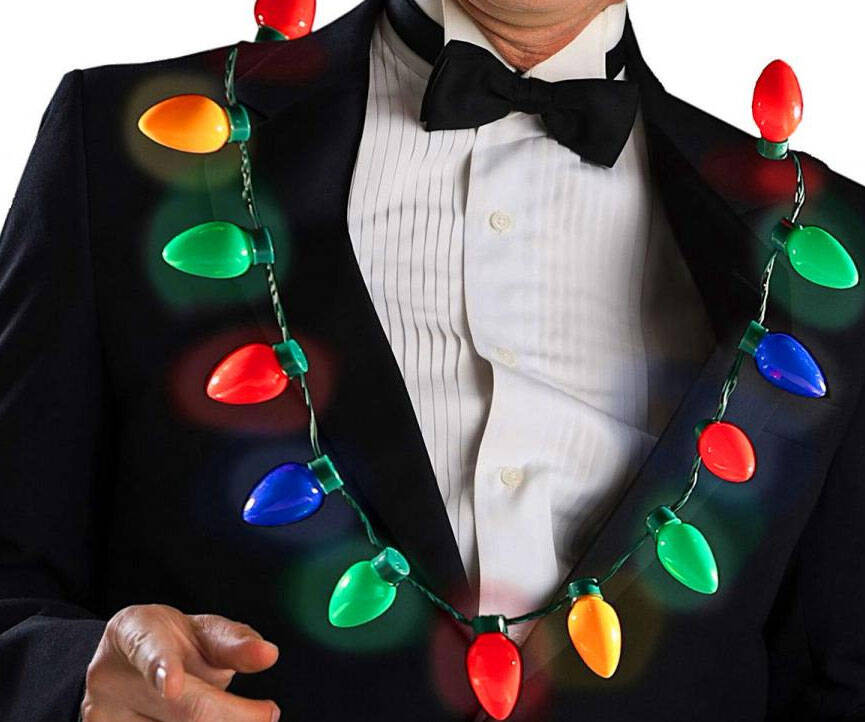 Win the award for most holiday spirit this season by topping off your festive outfit with this Christmas light bulbs necklace. This dashing battery operated necklace comes adorned with 13 colorful C7 retro Christmas bulbs that will make you the talk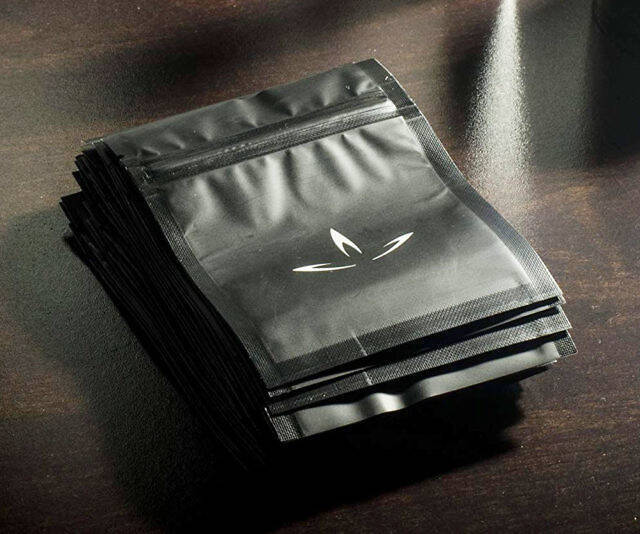 Keep a low profile while transporting your favorite herbs around by placing them in these smell proof bags. These discreet baggies are resistant to stain, moisture, and are completely smell proof, and also available in sizes ranging from 2.5" x 7.25"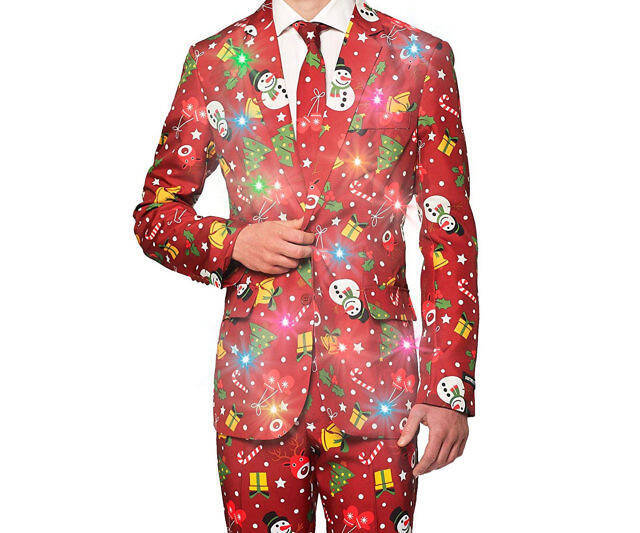 Get into the holiday spirit without losing any style points by suiting up in your very own light up Christmas suit! Available in either a festive red or jolly green option, this eye-popping three-piece suit is fitted with strategically placed LEDs th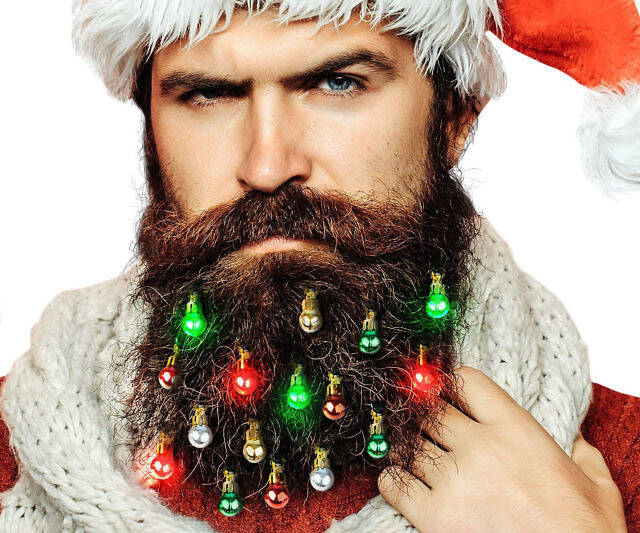 Get into the holiday spirit by decking out your fuzzy panty dropper with these eye-catching beard ornaments. Your beard will look downright fabulous complemented with these bright and festive holiday baubles that come in red, green, silver, and gold.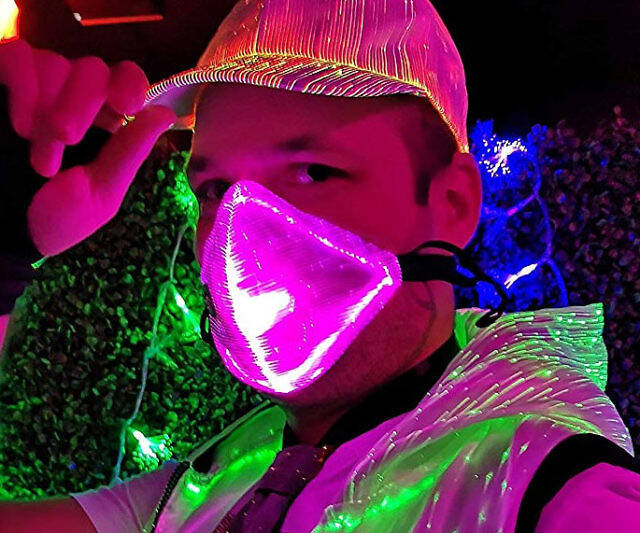 Create an air of mystery for yourself when you go partying by topping your getup off with this color changing luminescent party mask. It can easily be switched to one of seven vibrant hues and comes with an adjustable strap to ensure a snug fit.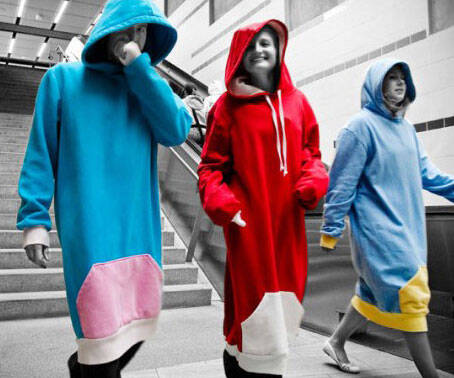 Keep your ridiculously long torso nice and cozy when it gets cold out with the extra tall hoodie. Each hoodie features a lively color scheme and incredibly long design that make this the perfect garment for lounging around in while you pants sag low.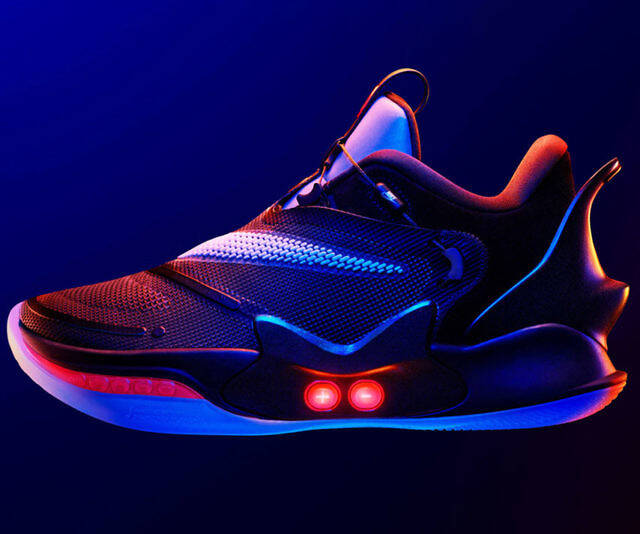 If you want the ultimate in performance on the court, slip into a pair of Nike Adapt BB 2.0 sneakers. These superbly comfortable kicks boast power lacing and feature an Air Zoom Turbo setup for a highly responsive cushioning platform.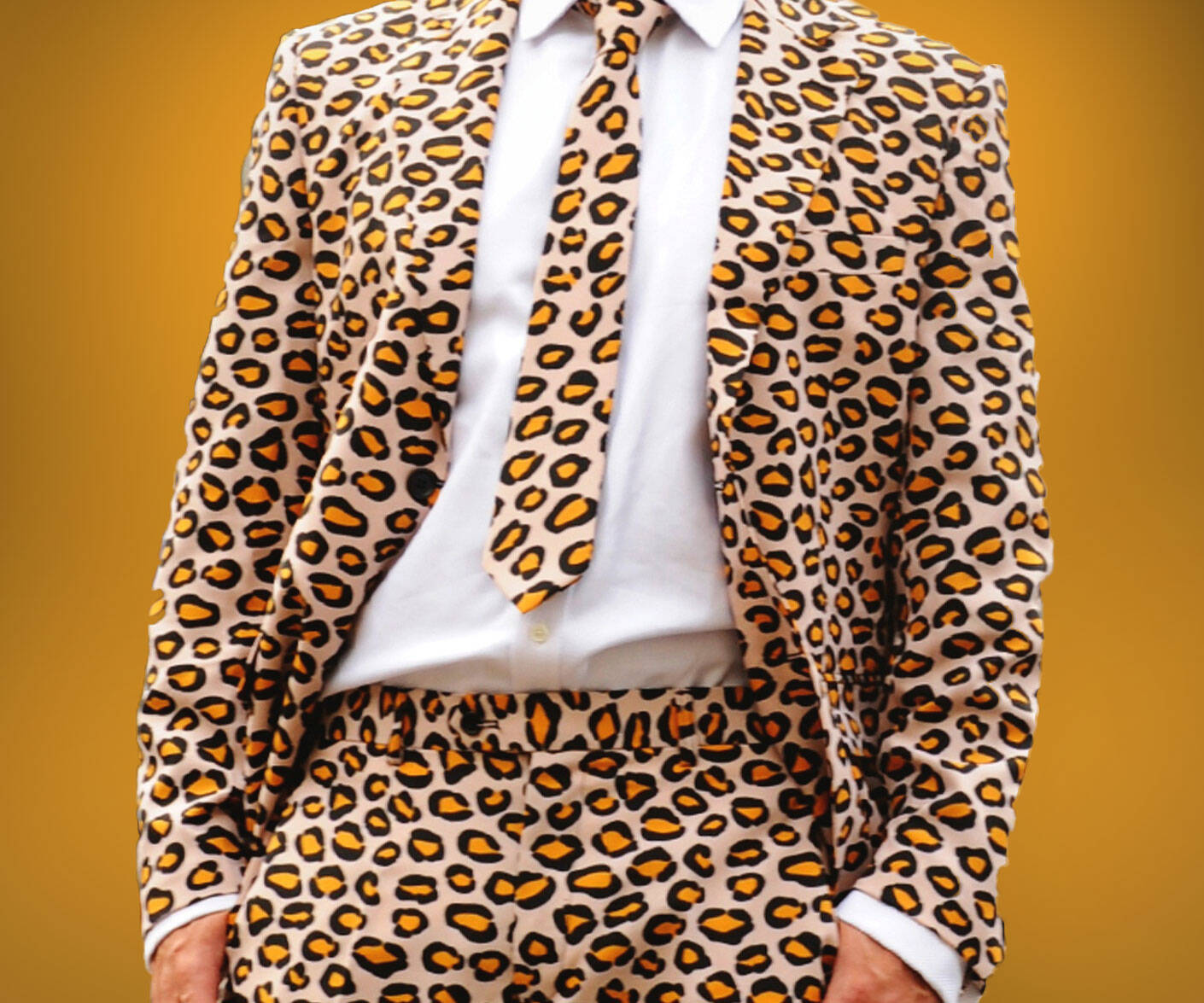 Make a guaranteed splash at the next social event you attend by strutting your stuff in this leopard print suit. This 100% polyester beauty will have you looking incredibly stylish at all times, making it the purrfect garment for nearly any occasion.