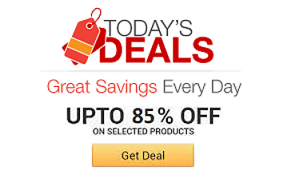 Find the coolest stuff at the lowest prices by browsing Amazon's incredible daily deals! You'll surely save a lot!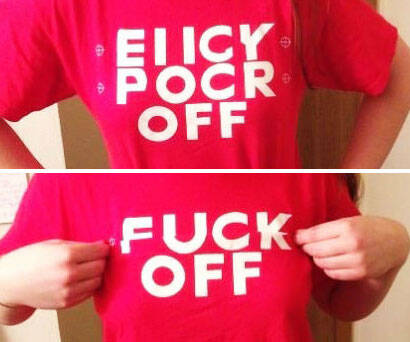 Send a special message when the time strikes with this hidden message pinch shirt. When you feel the urge to tell someone to get lost, simply pinch the shirt at the indicated points and the jumbled message transforms into a big 'FUCK OFF'!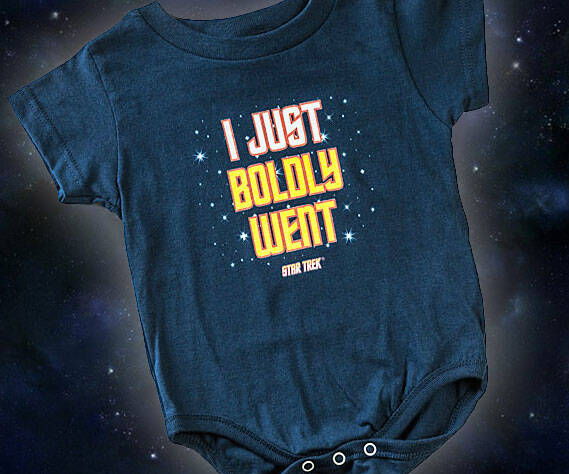 Provide some humor to your newborn Treekie offpsring's more unpleasant moments by dressing him/her up in the Star Trek baby onesie. This snug onesie features a 3 button crotch for easy access and makes the ideal baby shower gift of Trekkies.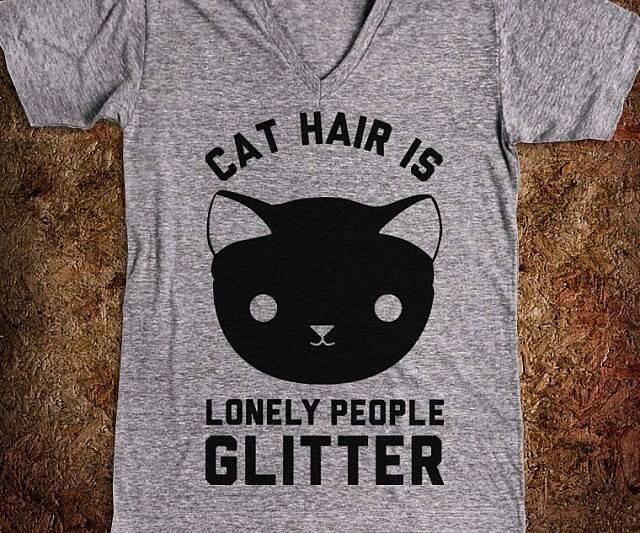 Celebrate your crippling loneliness with this funny because it's true 'cat hair is lonely people glitter' shirt. This hilarious novelty t-shirt boasts a simplistic kitty cat design along with a comical statement that is sure to resonate with any lone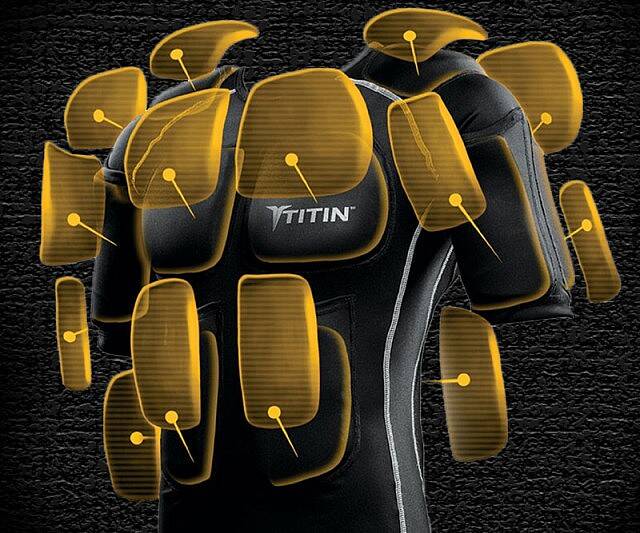 Take your workouts to the next level with the Titin weighted workout shirt. This unique fourteen pocket shirt allows you to hold up to eight pounds of tight fitting gel insert weights onto your torso, so you can add more resistance to your typical wo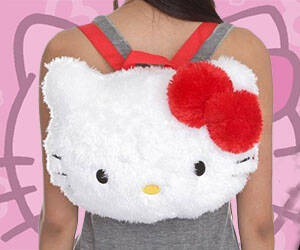 Show off your love for Sanrio's famous feline with the Hello Kitty backpack. This adorable plush backpack is styled to look like an over-sized version of the iconic Hello Kitty's head. At ten inches in length, it's the ideal size to carry around your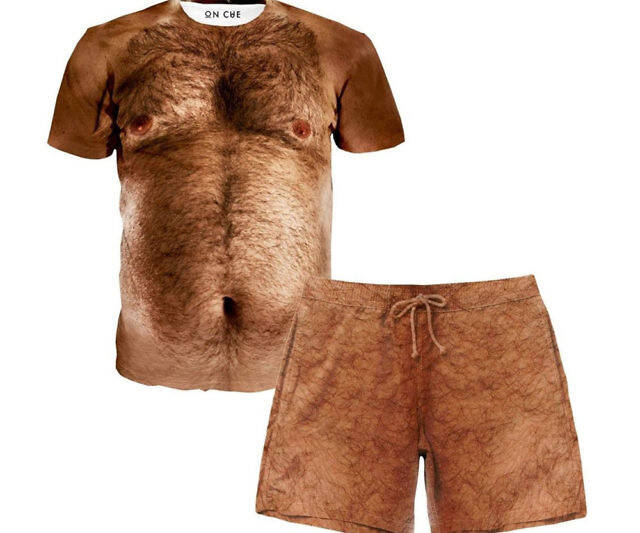 Feel sexier than ever by rocking your very own dadbod in this hairy chest outfit. This outrageously disturbing outfit will make you the center of attention wherever you go and makes a great conversation piece for any social gathering or event.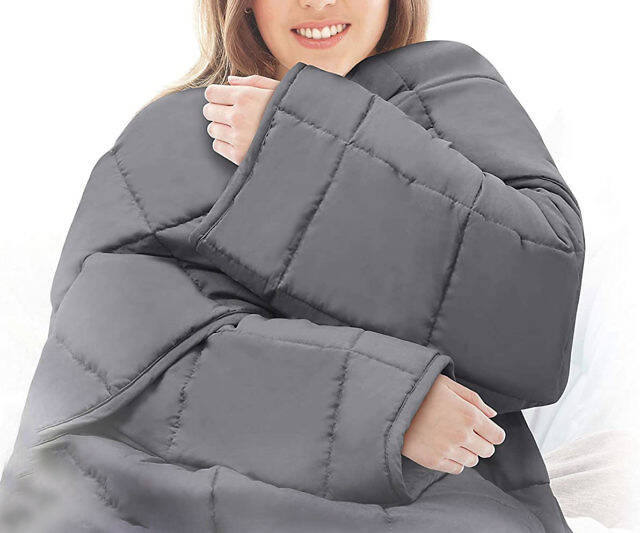 If you're the type who likes to be held or cuddled, this weighted blanket with sleeves will be a heaven-sent. The weight will make you feel like you're constantly being hugged - which will stimulate pressure points on your body so that you can sleep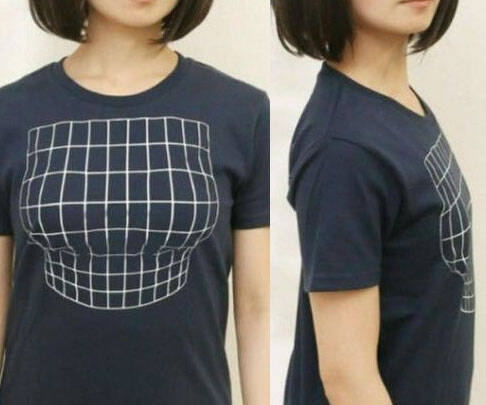 Turn heads when you walk into a room wearing this big boob optical illusion t-shirt. The tee comes with a clever and comical design that will make it appear as if you've got a pair of huge of boobies, making it the perfect gift for any flat chested p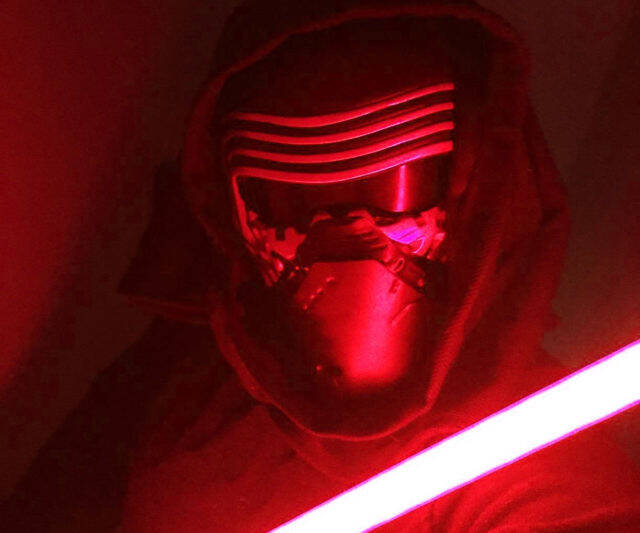 Become the living embodiment of Kylo Ren by donning this voice changing helmet. Inspired by Star Wars: The Force Awakens, this sinister looking helmet will transform your voice and make you sound just like Kylo Ren.