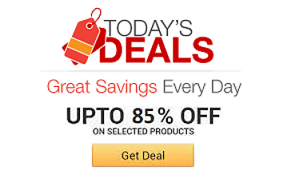 Find the coolest stuff at the lowest prices by browsing Amazon's incredible daily deals! You'll surely save a lot!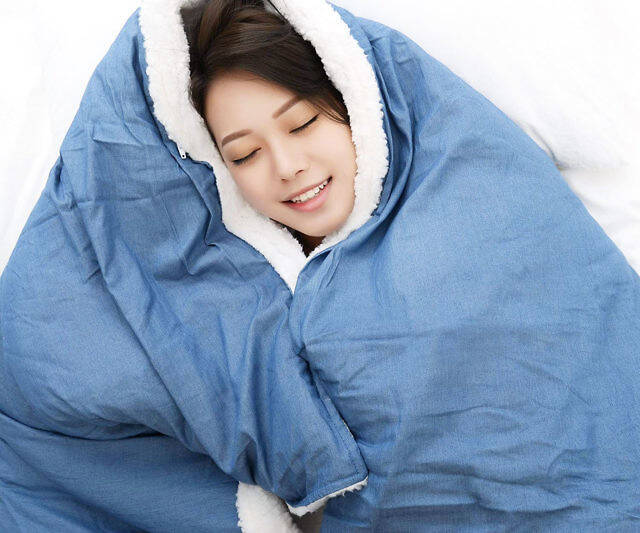 If you're the type who doesn't like to sleep alone, the cozy weighted blanket is just for you! This 100% organic cotton wool blanket weighs 25 pounds which makes it feel like you're constantly getting hugged by this snuggly blanket - resulting in a c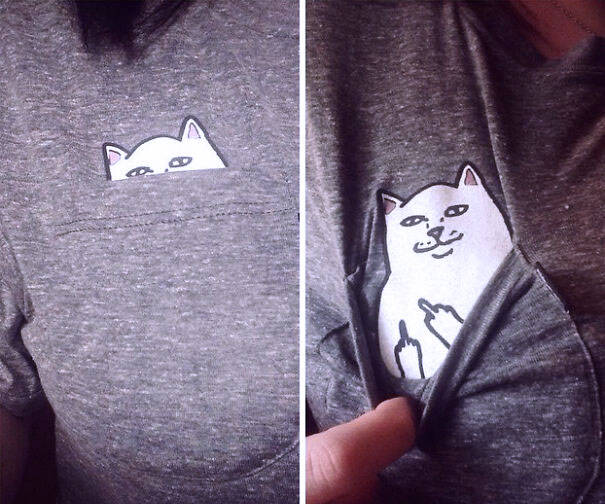 Flip off everyone without actually flipping them off by wearing this middle finger pocket cat shirt. The moment someone pisses you off, simply pull down the shirt pocket and the adorable kitty cat will flip off whoever is looking directly at you.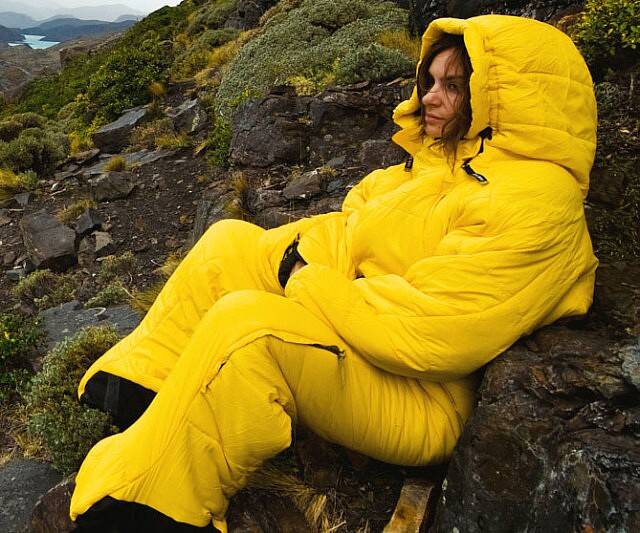 Get the day started without having to get out of bed by sleeping in the wearable camping sleeping bag. Instead of the traditional cocoon design, this sleeping bag allows your arms and legs to have full range of motion so you can move around while sta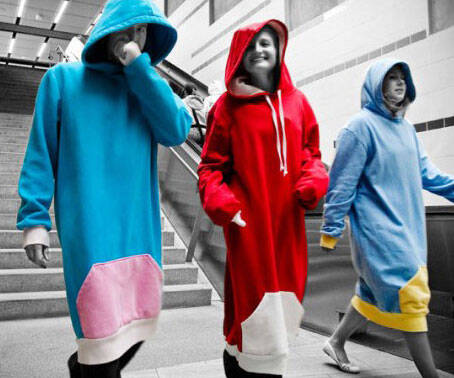 Keep your ridiculously long torso nice and cozy when it gets cold out with the extra tall hoodie. Each hoodie features a lively color scheme and incredibly long design that make this the perfect garment for lounging around in while you pants sag low.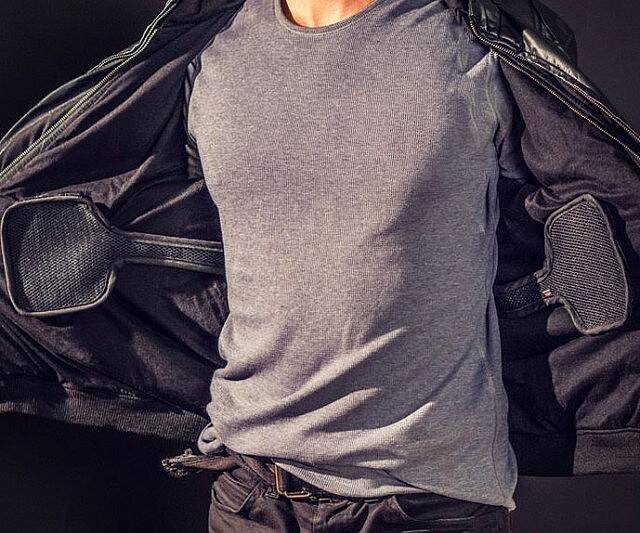 Stay warm without having to wear layers upon layers by using this universal coat heater. This battery operated heater fits discreetly inside any coat and is designed with four different heat settings so you can always remain at the ideal temperature.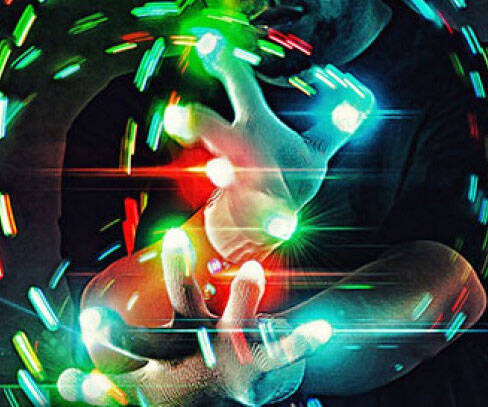 Become the life of the party by transforming your hands into vibrant glow sticks using these rainbow LED gloves. With small LEDs located at the end of each fingertip, you'll be able to mesmerize onlookers by turning the darkness into your personal ca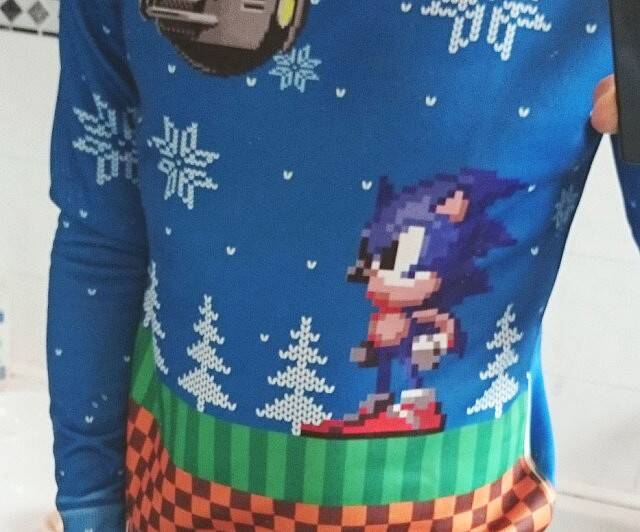 Sonic has raced back from the depths of obscurity to spend the holidays with you in the form of this ugly Christmas sweater. Your favorite 8-bit hedgehog is ready to make his comeback and relive the glory days as he stands amid a winter wonderland.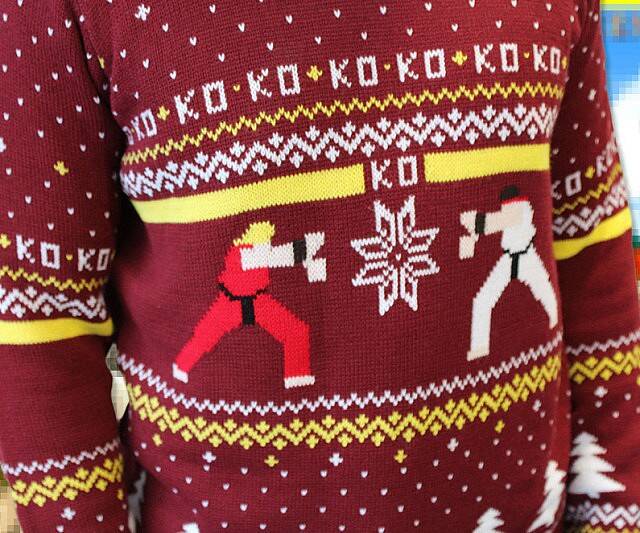 Deliver a KO to every other holiday garment out there when you sport the fashionably unfashionable Street Fighter ugly Christmas sweater. Sandwiched in between a hideous design and color scheme, the iconic Ken and Ryu battle with snowflake hadokens.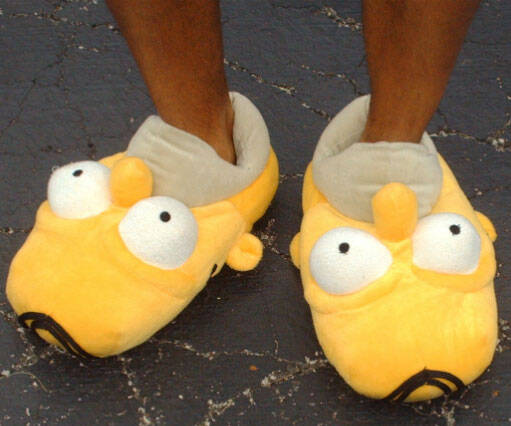 What better way to lounge around the house on a lazy day than with the Homer Simpson slippers. Once your feet slip into Homer's mouth you'll feel like you're walking on clouds of fluffy donuts that'll melt away all your worries so you can veg out in