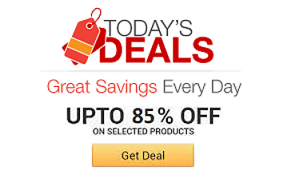 Find the coolest stuff at the lowest prices by browsing Amazon's incredible daily deals! You'll surely save a lot!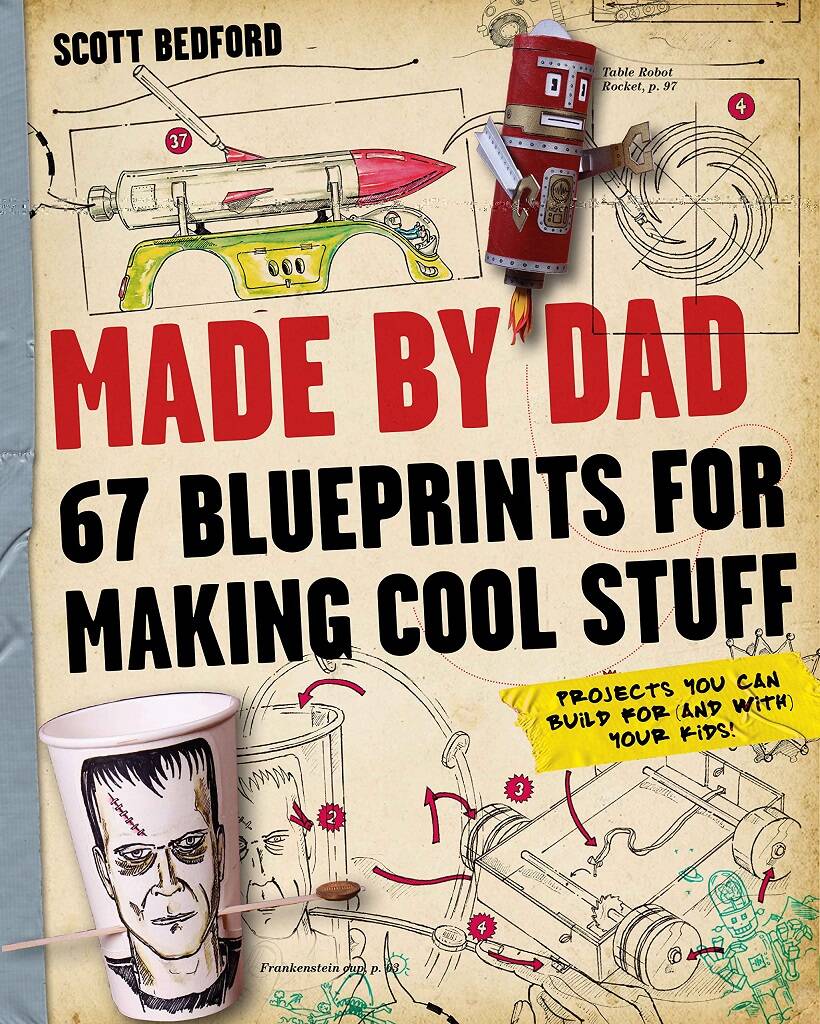 Check out this Do it Yourself Project Booklet! Perfect activities for father and daughter or mother and son! Keep your kids engaging in...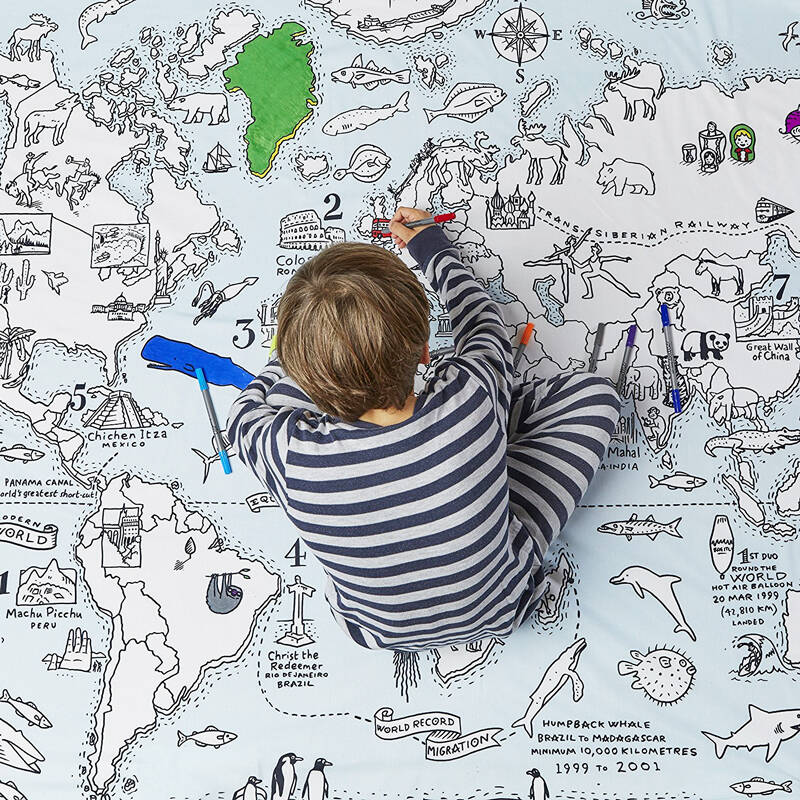 The World Map Duvet Cover features a beautiful hand-drawn illustration packed full of fun facts, wild animals and exotic sea creatures. Perfect for daydream journeys, coloring in, fun learning, bedroom makeovers, geography homework...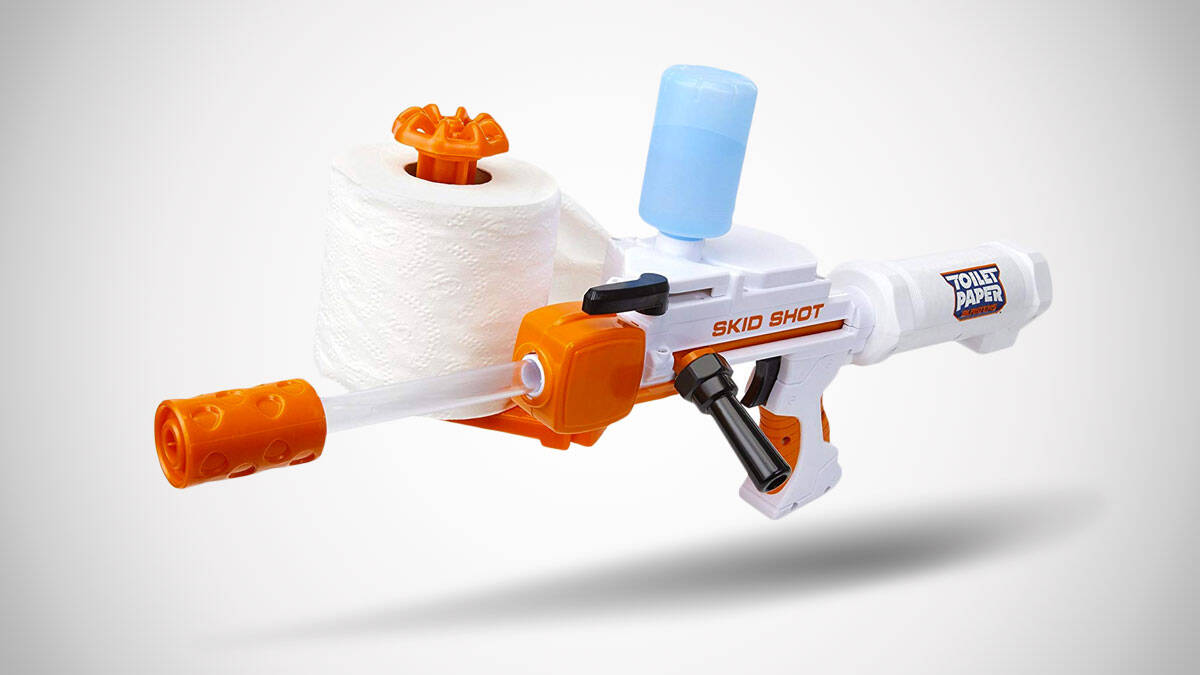 I've heard of an ass blaster, but an ass-wiper blaster? Toilet Paper Blasters, you and your Skid Shot have my undivided attention...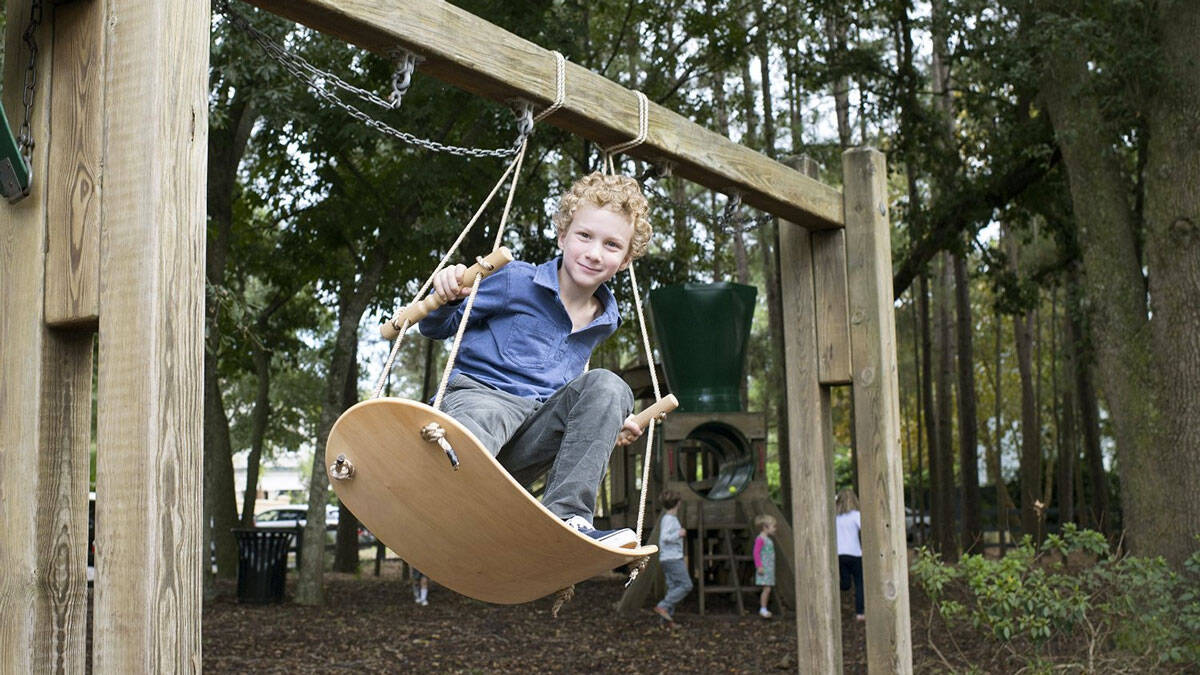 I was wondering the same thing: what's the load-bearing capacity on this swing? Some of us are in luck. The Swurfer has a respectable 250-pound weight limit, plus comes with adjustable handles to set it at a range of...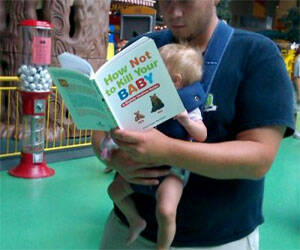 I'd imagine a concern for all parents, but particularly male parents, is having a baby and then accidentally dropping it. Or tucking it snoozing in its carrier under the table at the bar so it will be out of the way...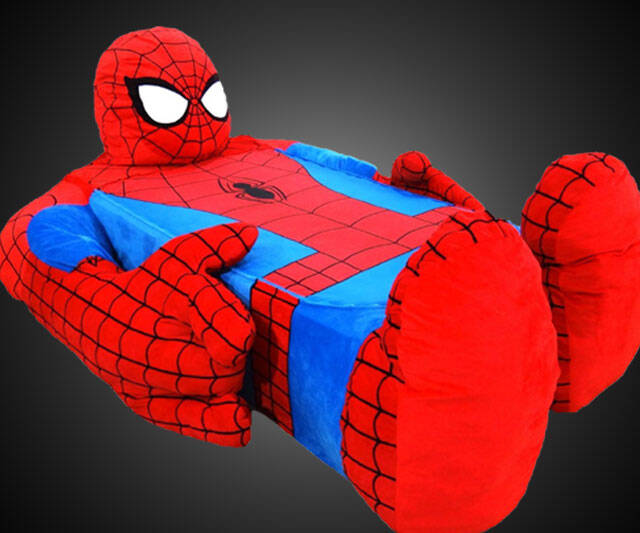 My Spidey Sense says that Robin would risk being labeled a traitor and facing legal action due to copyright infringement in order to take a siesta in this bed. Especially on lonely, pouty nights when Bruce brings home...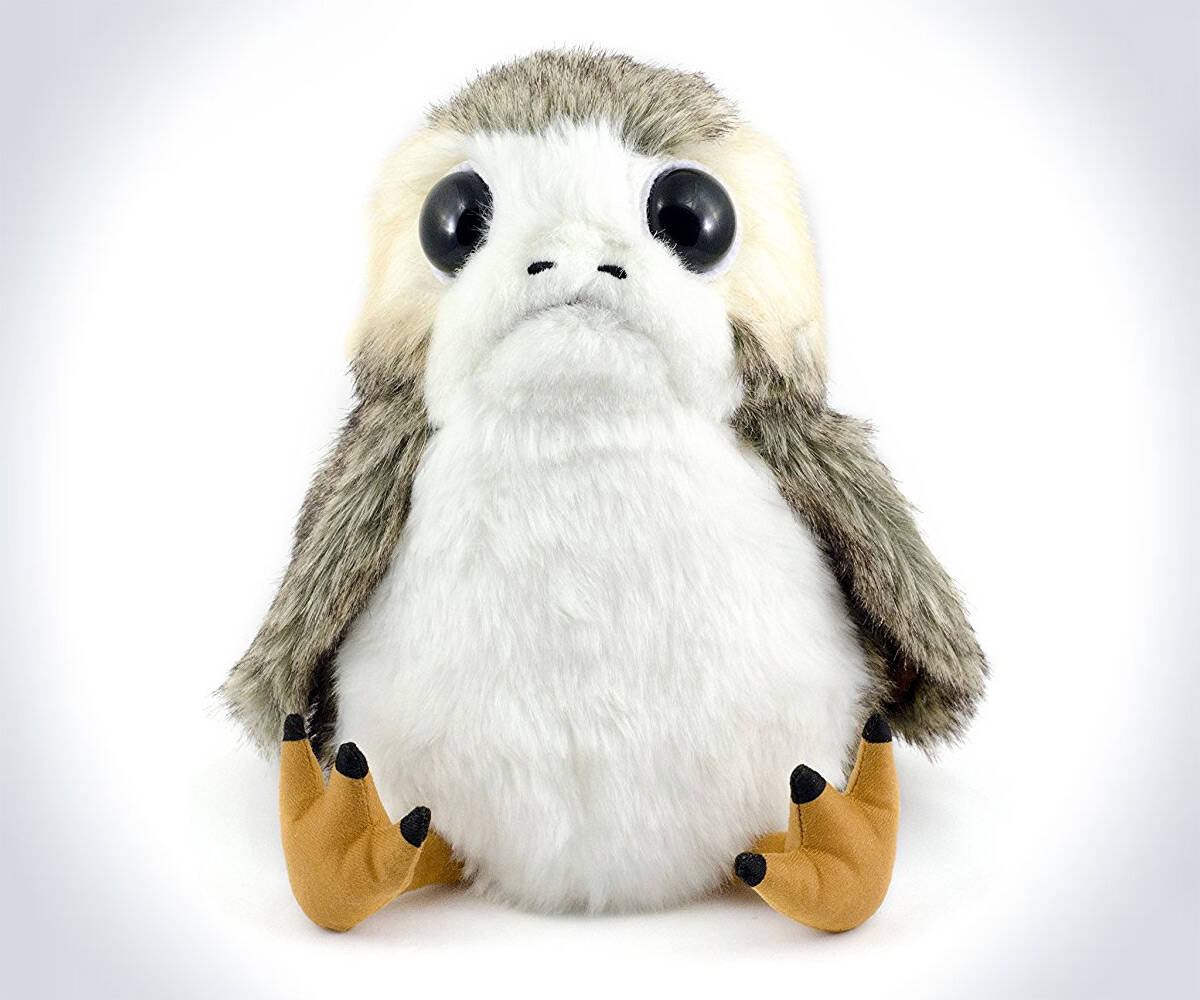 Even if you hate The Last Jedi's porgs, if you're a parent you're probably gonna have to buy some porg-related porg thing for your kids. And this life-sized interactive porg plush is probably the one they'll want most...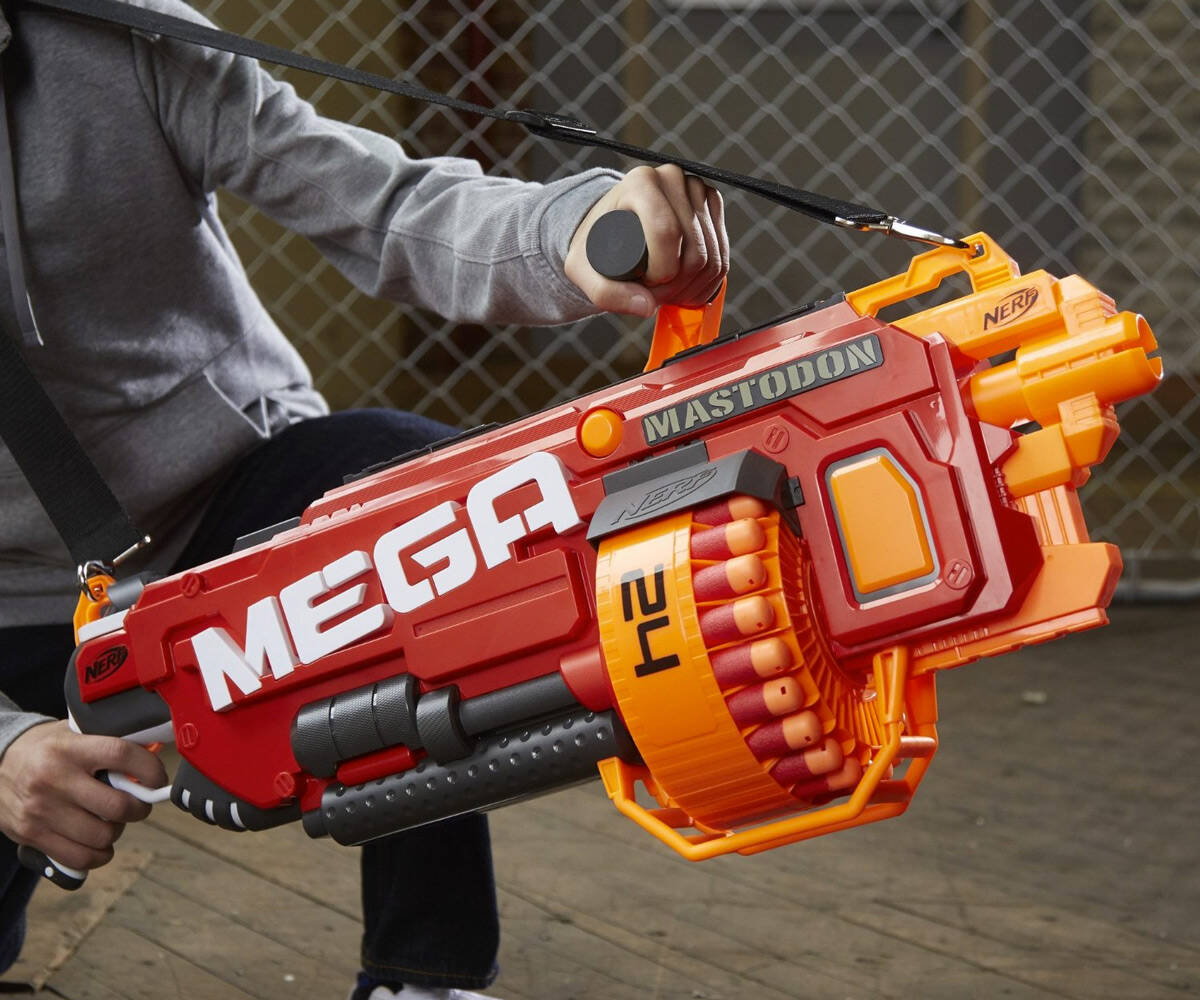 You could wait for Black Friday. Orrrr, you could make today Red & Orange with Accents of White & Black Friday, and get the Nerf N-Strike Mega Mastodon a solid 6 weeks early so you'll have time to test it out yourself...make...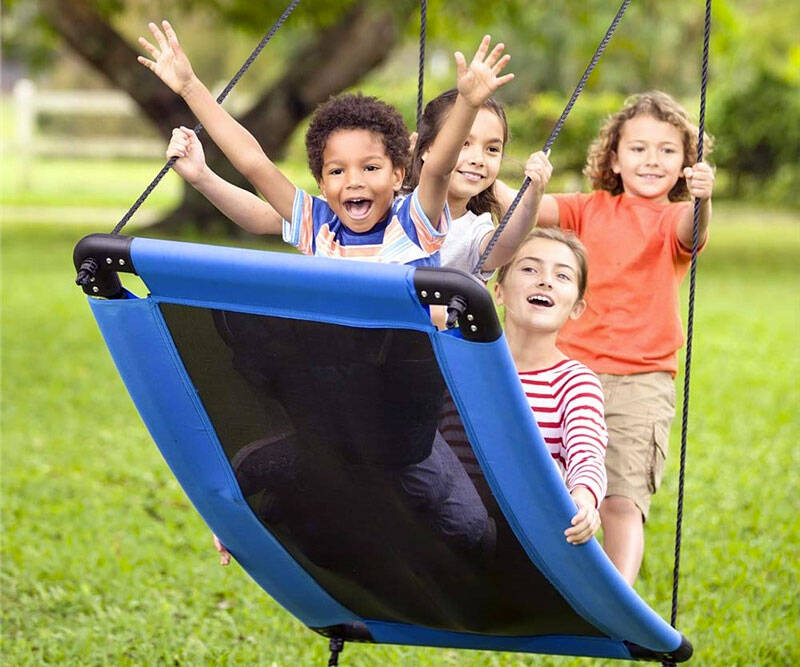 If the SkyCurve Platform Swing can support up to four kids, why is there no talk of all the fun adults such as me and my friend Cornelius can have on it? First of all, the swing's surface looks like a trampoline, and...