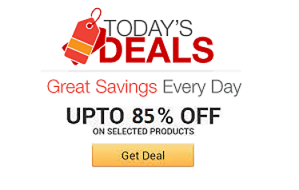 Find the coolest stuff at the lowest prices by browsing Amazon's incredible daily deals! You'll surely save a lot!
Sleep more comfortably than ever by slipping this side sleep boob support pillow in between the twins. Designed for side sleepers with C-cup breasts and above, it helps prevent wrinkles with repeated use and is ideal for post surgery and pregnancy cases.
Double your closet's storage capacity without performing costly renovations by using this over the door hanging shoe rack. It's designed for most standard size doors and can hold up to 36 pairs of shoes, freeing up floor space and eliminating clutter.
Stay warm without sacrificing style by slipping into a pair of these knee high no show socks. They feature a moisture wicking property to help keep your feet dry and odorless while also helping to prevent blisters - so you can remain comfortable throughout your day.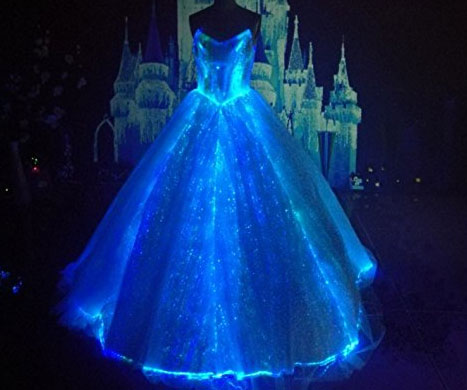 Add a touch of technicolor wonder to your special day by walking down the aisle in this whimsical LED wedding dress. This gorgeous piece is made from satin and a special fiber optic fabric that makes it glow in one of seven beautiful shades.
Spice up your love-life by suffocating your significant other with pleasure using this leather queening chair. Simply place your loved one's head inside the chair and open up your legs - and your heart - to experience the ride of your life.
Forget what all of those eCards on Facebook say, if you didn't read Golden Books, your childhood sucked. Written by longtime editor of the iconic series, Everything I Need To Know I Learned From a Little Golden Books draws from more than 60 of the stories to delight old people like us who enjoyed the books as kids. Take a trip down memory lane with life lessons inspired by The Poky Little Puppy, Pantaloon, Mister Dog, Nurse Nancy, We Help Mommy, Five Pennies to Spend, The Little Red Hen and more. Of course it features a gold foil spine!
You know Furries? This book reminds me of that. Crayons, coloring, and coloring are for kids. Sex is not. See the connection? Sex Position Coloring Book: Playtime for Couples is this first-ever (thank goodness for that) interactive intercourse guide that partners can color in together. Like side by side? Naked? We can only assume so. The book includes 101 ready-to-color outlines of couples in real sex positions. It's prime eligible on Amazon, so you know what you'll be bringing to the holiday office gift exchange!
SuicideGirls: Geekology is a coffee table book featuring sexy, tatted pin-ups. It shows the beauties doing all kinds of nerdy stuff like gaming, reading comics, cosplaying, and more - in the nude. Geeky, tasteful nudes, man! You can't beat that.
Drive your partner wild by appealing to their sweet tooth with this delectable candy G-String. These sensual undies are made entirely out of little heart shaped multi-colored hard candies perfect for spicing things up in the bedroom.