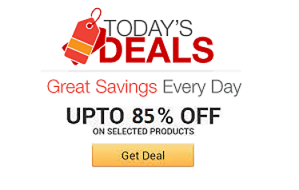 Find the coolest stuff at the lowest prices by browsing Amazon's incredible daily deals! You'll surely save a lot!
This wind proof reverse open umbrella makes getting in and out of vehicles more convenient than ever before! The umbrella's unique design allows you to open and close it in tighter spaces than traditional umbrellas while also being able to withstand winds in excess of 50 mph.
Enjoy the benefits of having a lush garden without needing an entire field by using this solar powered hydroponic grow box. This coffee table sized box takes only four easy steps to plant your seeds and uses 90% less water than traditional growers.
Minimize the risk of serious injury while you ride down poorly lit roads by outfitting your two-wheeled ride with this bike lane light. This handy attachment projects a well defined bike lane in bright red lights that can be seen from up to a mile away.
Enjoy the finer things in life no matter where you find yourself by bringing along the inflatable hot tub. Rather than having to make costly renovations to the home, this economical spa inflates in minutes to provide a luxurious and completely portable hot tub.
Make it easier on yourself this coming winter by throwing out your old shovel and upgrading to this rechargeable electric snow shovel. This cord-free device features a 2-blade paddle auger that will efficiently clear snow and throw it up to 25 feet away.
This modern three person hammock is the ideal place to partake in a lively conversation with friends while enjoying the great outdoors. It features a weather resistant metallic frame and three high quality hammocks designed for maximum comfort.
Stay nice and toasty on a chilly day by relaxing in the wood burning hot tub. The simple yet efficient design comfortably accommodates you and your significant other as a small wood burning fire pit keeps the water hot without the need for electricity.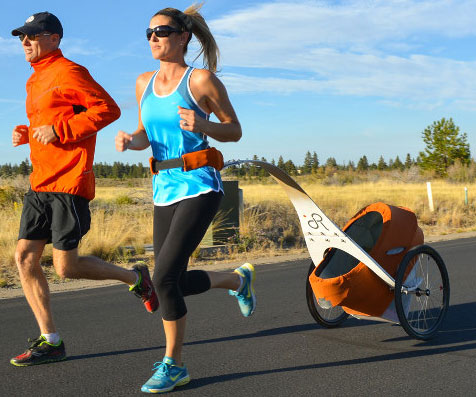 Don't let Jr. get in the way of your active lifestyle - instead take him along for the ride using the jogging stroller. The functional design features a comfortable hip strap that you wear to pull the stroller without creating a bumpy ride for your offspring.
This outdoor doggy pedal water fountain makes it remarkably easy for your furry friend to stay hydrated when playing out in the yard. It conveniently hooks up to your garden hose and is activated the moment your pet presses down on the pedal with their paw.