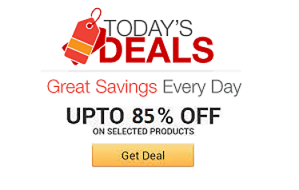 Find the coolest stuff at the lowest prices by browsing Amazon's incredible daily deals! You'll surely save a lot!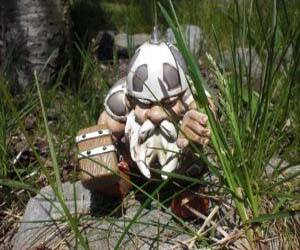 Add some variety to your plain garden with these garden battle gnomes that are pumped and ready for war. These garden battle gnomes are great for lawns, but also look swanky as your cubicle watch guard and make a great gift for the home.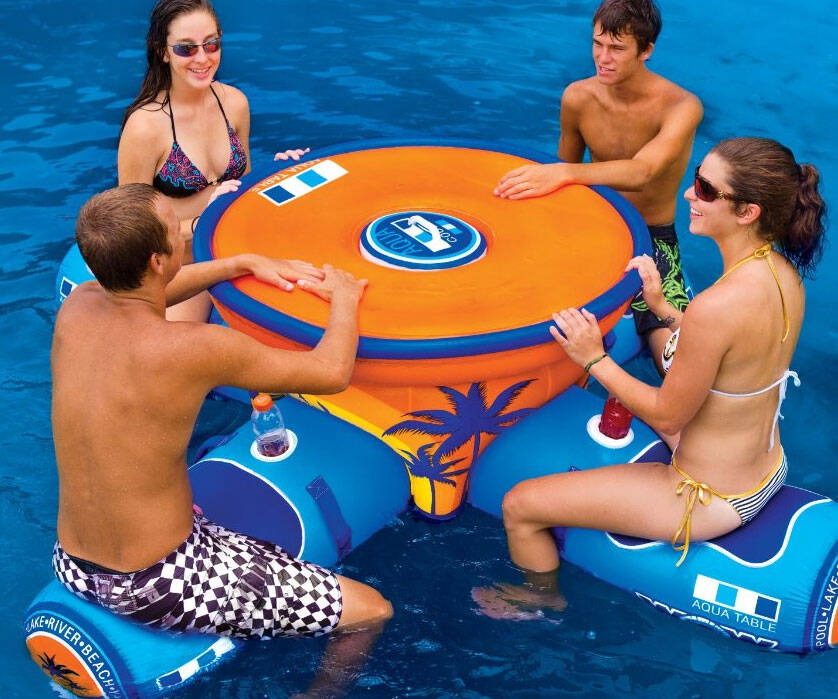 Turn any watering hole into an instant oasis with the floating aquatic table. This all inclusive structure comfortably sits up to four people and provides a sturdy table great for hosting aquatic picnics or playing drinking games while relaxing in th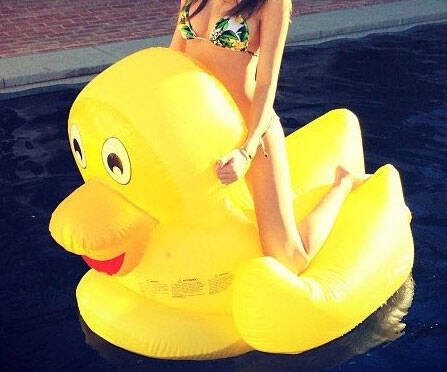 Rub a dub dub jump on the giant rubber duck pool float, just not in the tub. This over-sized rubber ducky inflates to a whopping 60" x 48" tall yellow duck that loves to be ridden around on hot days as you cool off at the local watering hole.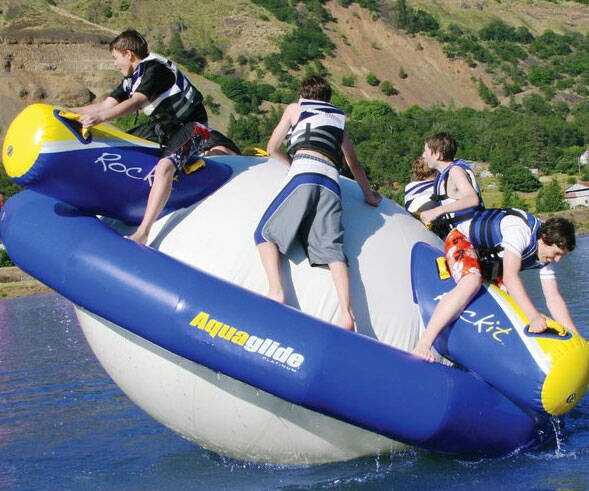 It's a wild, wet, and incredibly fun free for all when the inflatable water rocker makes an appearance at your local lake or waterpark. This colossal rocker is big enough to hold up to eight people as it wobbles in every direction until only one lone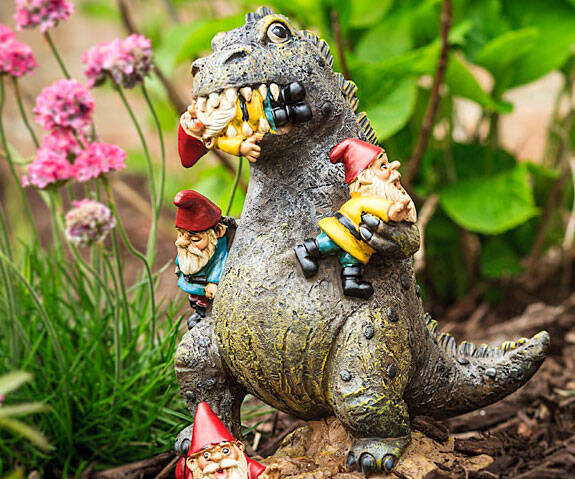 Prepare for an all out war in your once peaceful garden when the gnomezilla is released! This rampaging beast will protect your lawn from pesky lawn gnomes who believe that they can just squat on your property without any consequences.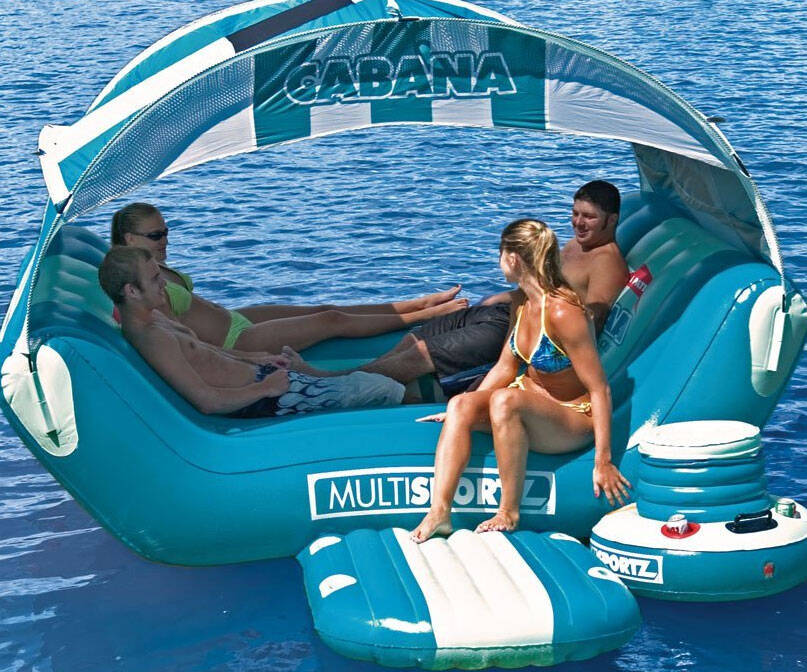 Turn the most desolate beach into a five star locale with the floating cabana island. With amenities such as a wind resistant shade top, an anchor system to keep you from drifting away to another continent, and plenty of room for friends, you'll neve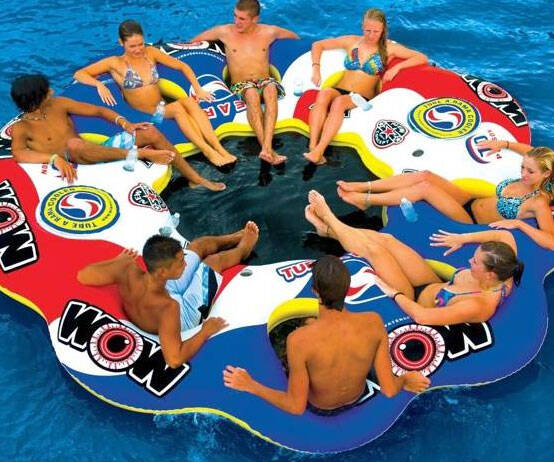 Catch some cancerous sun rays and enjoy the water while you socialize with bestest buddies on the ten person circular float. The float's circular shape works perfectly for talking to others and also features a large central mesh deck for additional s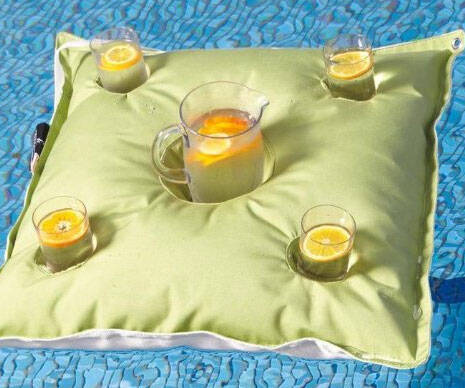 The floating beverage caddy will ensure your glass stays chilled and refilled all day long without you having to get out of the pool. The caddy features a durable stain resistant material and comes with specialized cup holders in addition to a pitche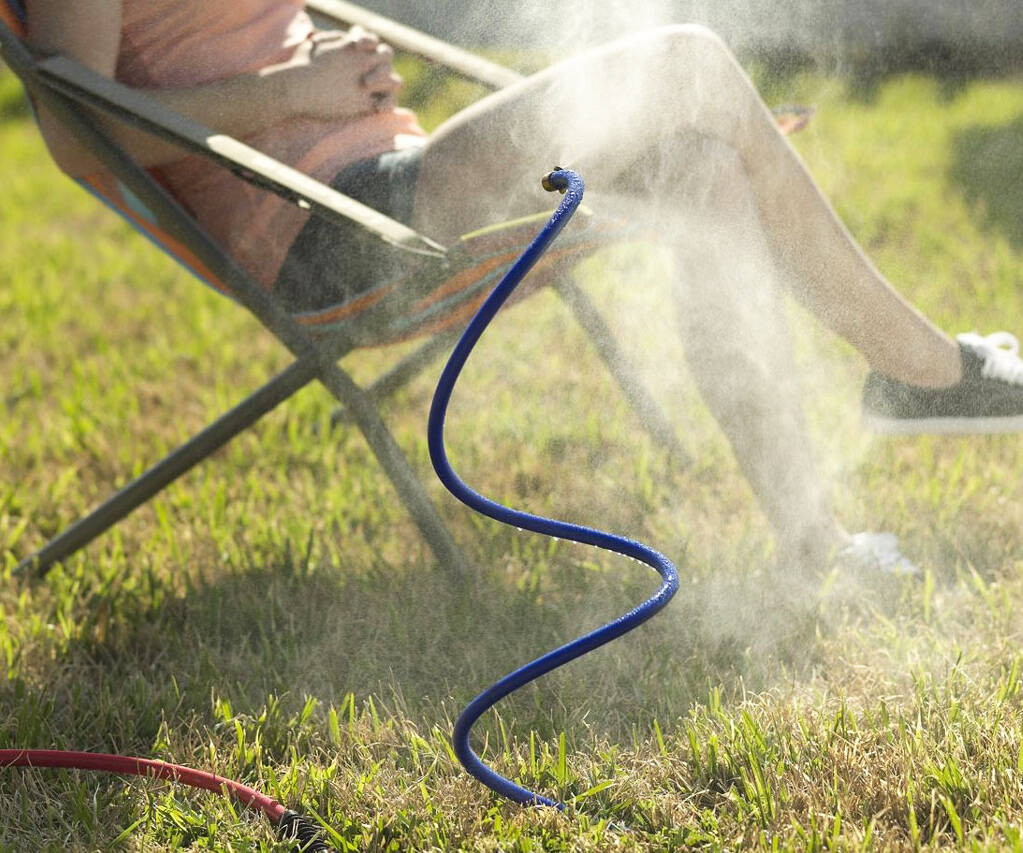 Stay cool during the hottest of days by laying out next to the flexible misting hose. The colorful attachment latches onto your existing garden hose and stands up - like a water spewing cobra - to provide a refreshing mist while you enjoy the weather