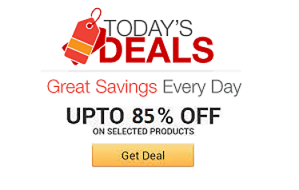 Find the coolest stuff at the lowest prices by browsing Amazon's incredible daily deals! You'll surely save a lot!
Enjoy the richest, creamiest, and smoothest beer you've ever had outdoors by caramalizing it using this campfire tool. The flash of heat from the caramelizer reacts with the sugars in your brew to create a uniquely rich taste that will leave you wanting more.
Kick your culinary game up a notch by making your noodles using the Bonvivo homemade pasta maker. It features a simple mechanism ideal for everyone from amateurs to pros while also allowing you to adjust for pasta type and thickness.
Who says you can't get a warm home cooked meal while you're out on the road? This portable 8oz. capacity travel slow cooker comes with a rugged exterior and a special locking lid that prevents spills and ensures your food stays piping hot for hours.
Get your fill of protein and flavor by snacking on this incredibly delicious flavored bacon jerky. Available in either a two or four-pack, this low calorie snack is a made with 100% real bacon and is available in mouth-watering flavors like maple and sriracha.
There's no better way to beat the heat than by treating yourself to a refreshing homemade snowcone! And now with this premium shaved ice machine you'll be able to make all the frosty and fluffy snow cones you want in as little as 3 seconds!
Som helps support sleep. Safe for daily use, drug free, non-habit forming, and it's only 40 calories! This Scientifically Advanced gluten-free and dairy-free Formula uses ingredients naturally found in your body and a healthy diet.
Give any plate an added dose of sweetness by topping it off with some brown sugar jerky candied bacon. These juicy slabs of prime hickory bacon are blended with brown sugar and maple syrup to create a delectable treat that's both salty and sweet.
This flexible natural wood cutting board makes meal-prepping simpler than ever! The ingenious design provides both a sturdy cutting surface while allowing you to easily pour your chopped up ingredients into the bowl or pot with no mess at all.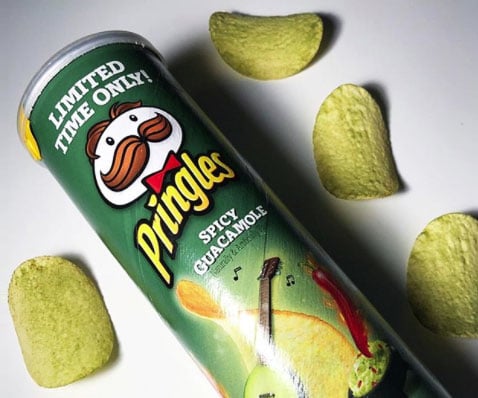 Send your taste buds into ecstasy by snacking on these spicy guacamole Pringles. Once you pop open the can, the sweet and zesty aroma of these delectable green chips will engulf your senses until you finish the very last one.