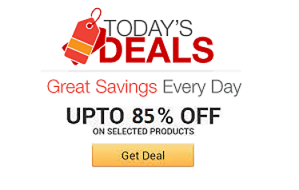 Find the coolest stuff at the lowest prices by browsing Amazon's incredible daily deals! You'll surely save a lot!
Smash speed limits without risking a trip to the emergency room by getting behind the controls of this 100 mph rc supercar. This pint-sized speed demon has an overall speed of 100 mph and can do 0-60 in just 2.3 seconds.
Keep the kiddos from melting under the hot summer sun by letting one of these giant inflatable dinosaur sprinklers loose in your yard. The sprinkler stands over 6? tall, connects to any standard garden hose, and is made from durable PVC to ensure hours of fun.
Harness the power of the sun for pure entertainment by playing with this solar powered grasshopper. This colorful little high tech insect will begin to shake its entire body once the sun hits the small solar cell mounted on his back.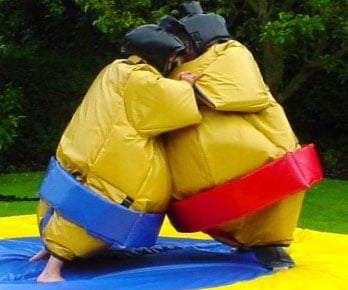 Settle disputes the ancient way by zipping up a sumo suit and going to battle. These outrageously fun suits envelop your frail body with hefty padding and a sumo styled hairpiece helmet that let you charge your opponent head-on without risk of injury.
The indestructible soccer ball is the last ball you'll ever need to buy. With the idea of spreading the game of soccer to the most impoverished parts of the world, this ball was designed to perform in the harshest terrain and weather conditions out there.
Do battle at the highest of levels when you square off with an opponent at lightsaber thumb wresting. The mini lightsabers attach to the thumb via velcro to provide a more civilized way of dueling with the enemy while the scenic stage helps prevent illegal moves.
Keep boredom at bay by making sure you carry the credit card size 8-bit game system with you at all times. It features a brilliant OLED display in addition to soft touch tactile buttons and a long lasting battery so that you can enjoy classic games wherever you go.
The brilliant minds that brought you finger hands have outdone themselves with their newest creation - mini finger hands for finger hands. They're utterly useless, highly entertaining, and come in sets of five mini finger hands in assorted skin tones.
Learn everything you ever wanted to know about your favorite game by cracking open The Legend of Zelda encyclopedia. This riveting compendium examines everything from enemies and items to maps and main characters in addition to concept art and more!