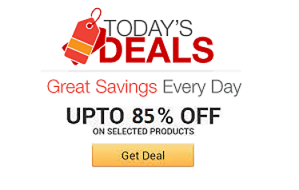 Find the coolest stuff at the lowest prices by browsing Amazon's incredible daily deals! You'll surely save a lot!
Add a touch of prehistoric whimsy to your kitchen or bathroom with this little Brontosaurus paper towel holder. This pint-sized dino is crafted from dense poly-resin that will stand up against bumps and falls and can accommodate either paper towels or toilet paper rolls.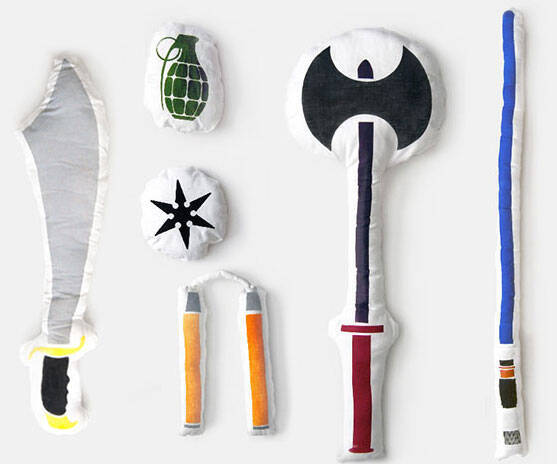 Pillow fights aren't just a kid's game anymore - pick up your battle axe and get ready for things to get ugly - the pillow wars have begun! These weapon shaped pillows include a scimitar, a grenade, nunchucks, a ninja star, a battle axe, and even a light saber!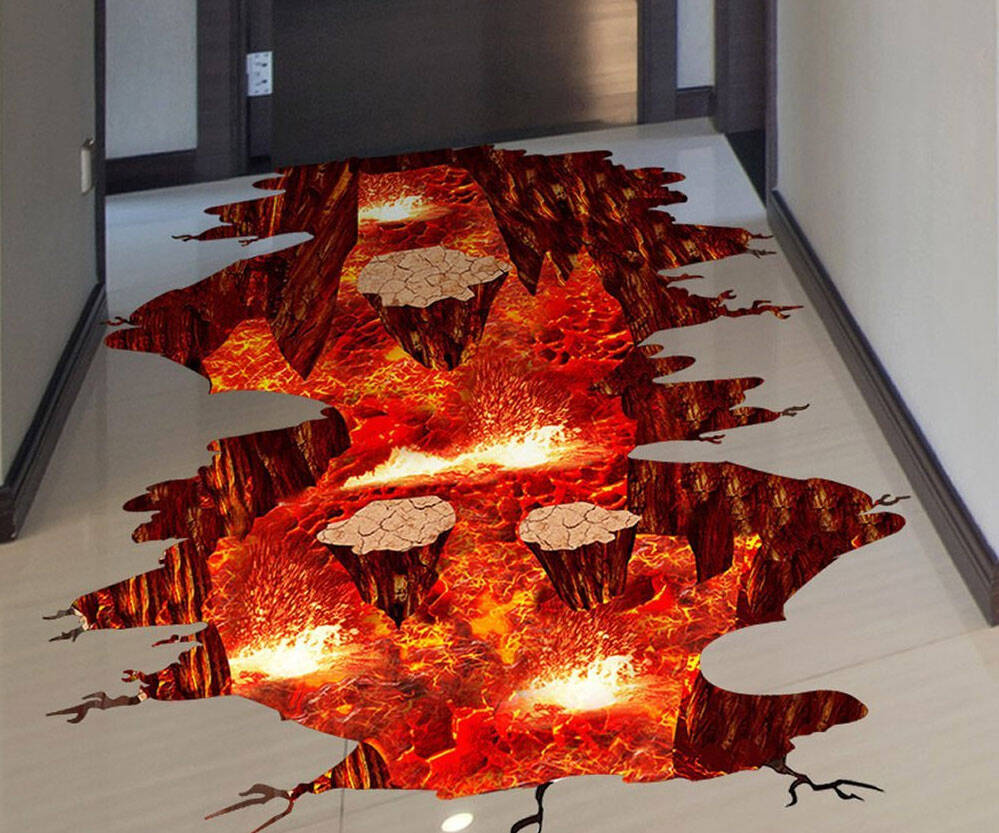 THE FLOOR IS LAVA! Maintain a lively atmosphere at home by keeping everyone on their toes with this floor is lava floor/wall decal. This incredible 3D decal turns a simple trip down the hallway into a heart-pumping experience that surely put your agility to the test.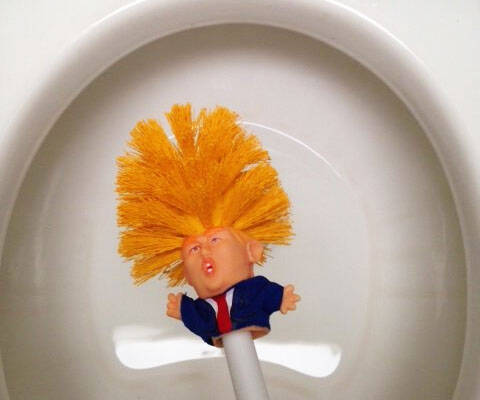 Make your toilet bowl great again by keeping it spick and span with this Trump toilet brush. Forty-five won't disappoint as he puts his glorious golden faux-locks to work to drain that porcelain swamp. Your toilet is going to look so good folks, believe me.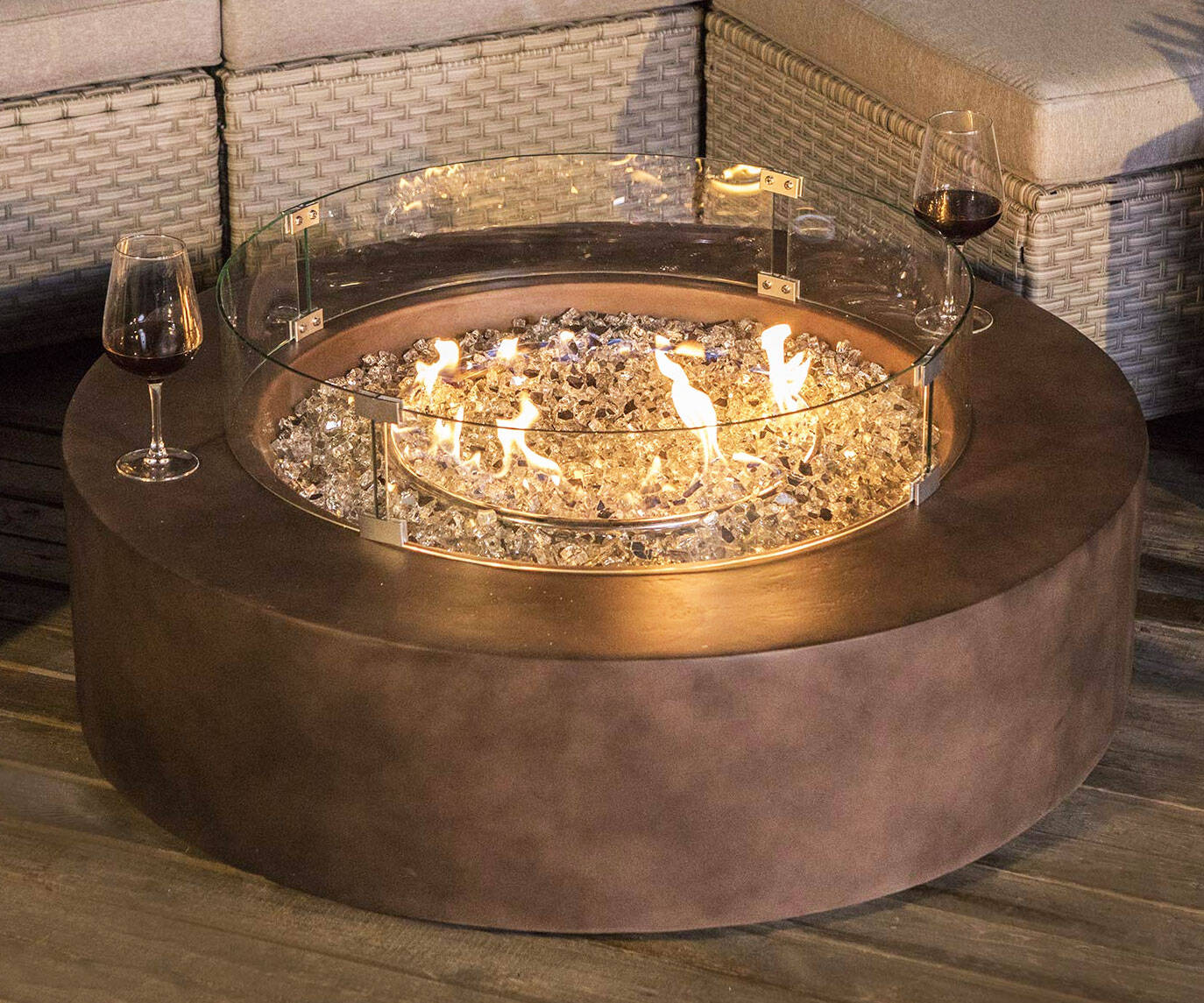 This propane fire pit coffee table will add instant ambiance to your patio. This stylishly designed propane fire pit coffee table also comes with two corner chairs, two middle chairs, and a pair of oversize ottomans to complete your outdoor living room.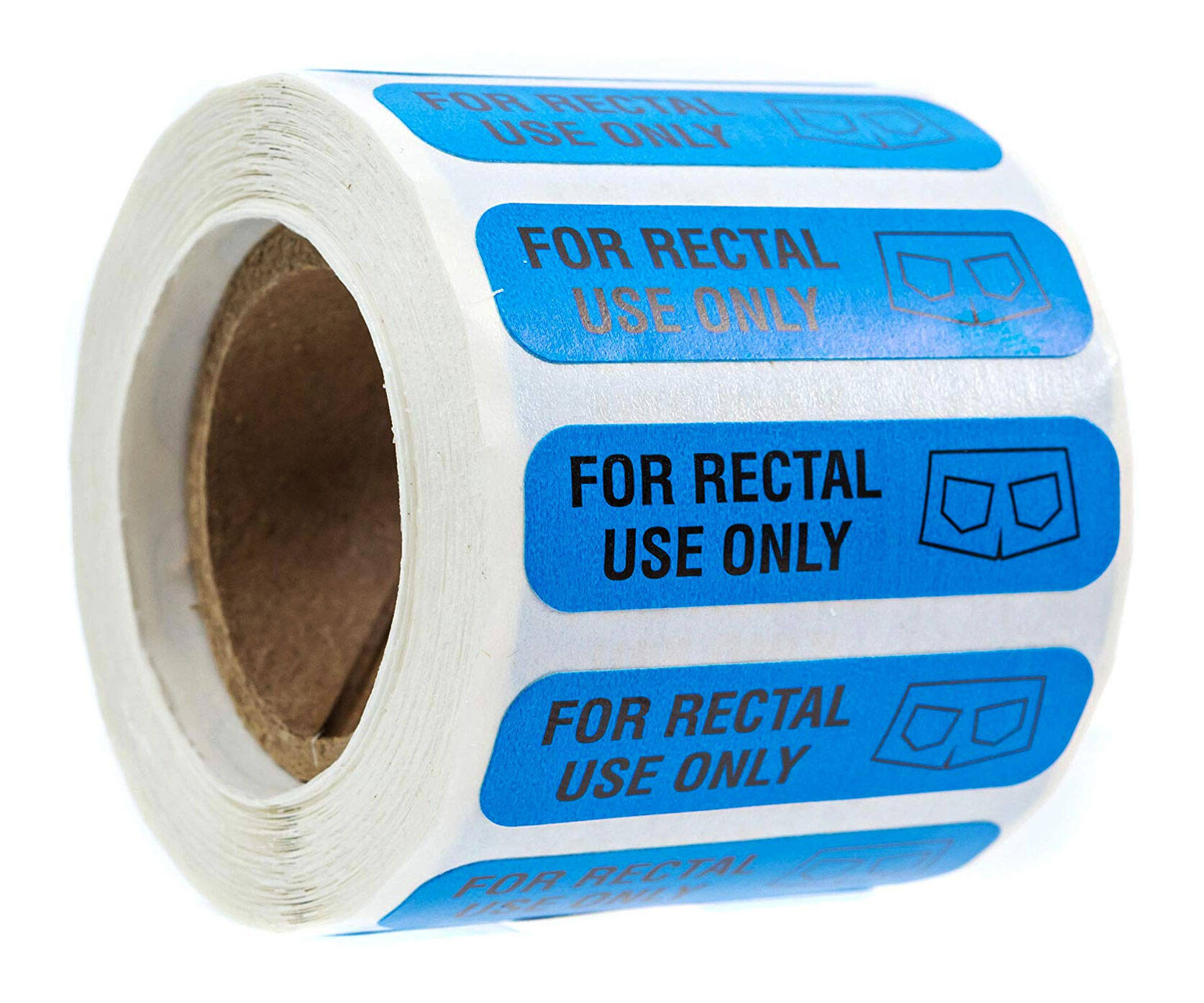 Make your dull workplace a little more lively for all with these "for rectal use only" stickers. Each roll comes with 500 blue rectangular stickers with the words "for rectal use only" printed on each one - making them great for clinic and hospital settings.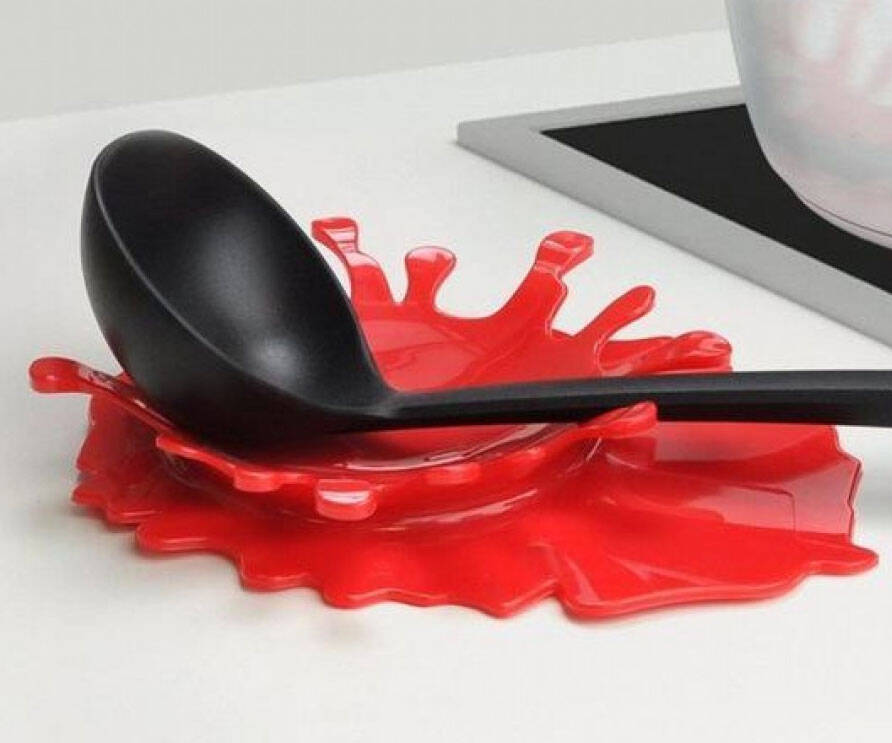 Make your kitchen counter look like a crime scene by adding some color to it with this blood spatter spoon rest. This cleverly designed utensil holder is made from a tough TRP material that's easy to clean, is heat-resistant, and comes with a non-slip backing.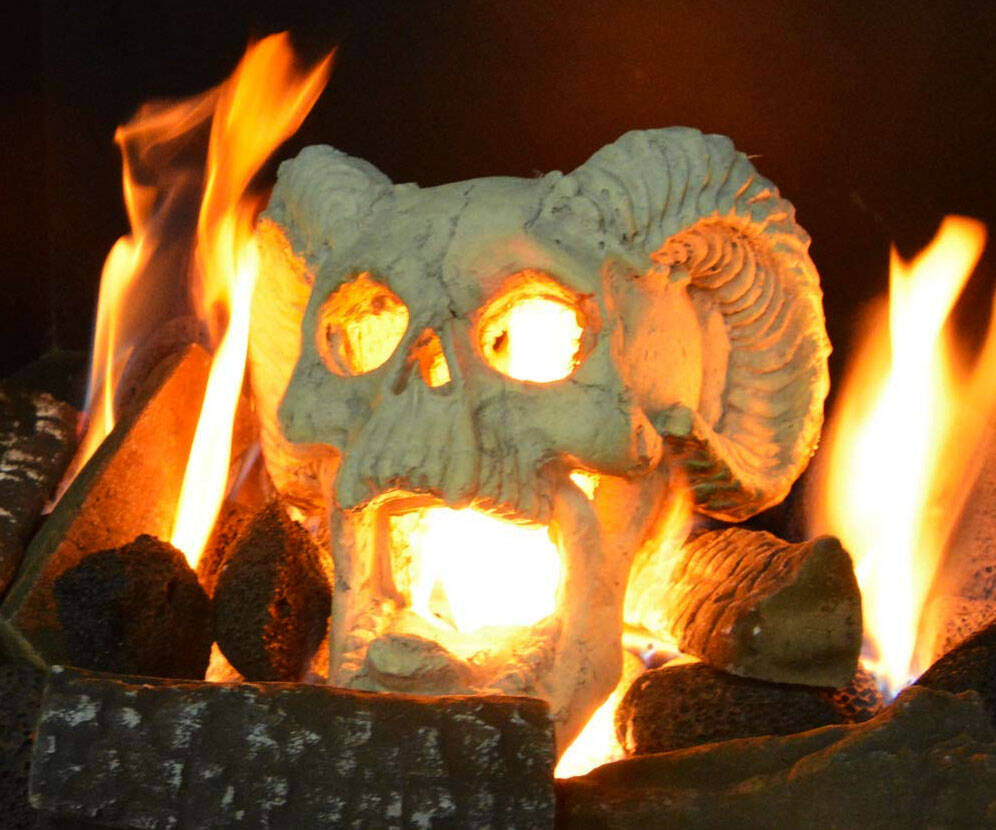 Give your Halloween party a more hellish ambiance by throwing one of these badass fireproof skull gas logs into the fireplace. This sinister looking accessory measures 8.6" x 7" and is crafted from high strength and temperature-resistant cement.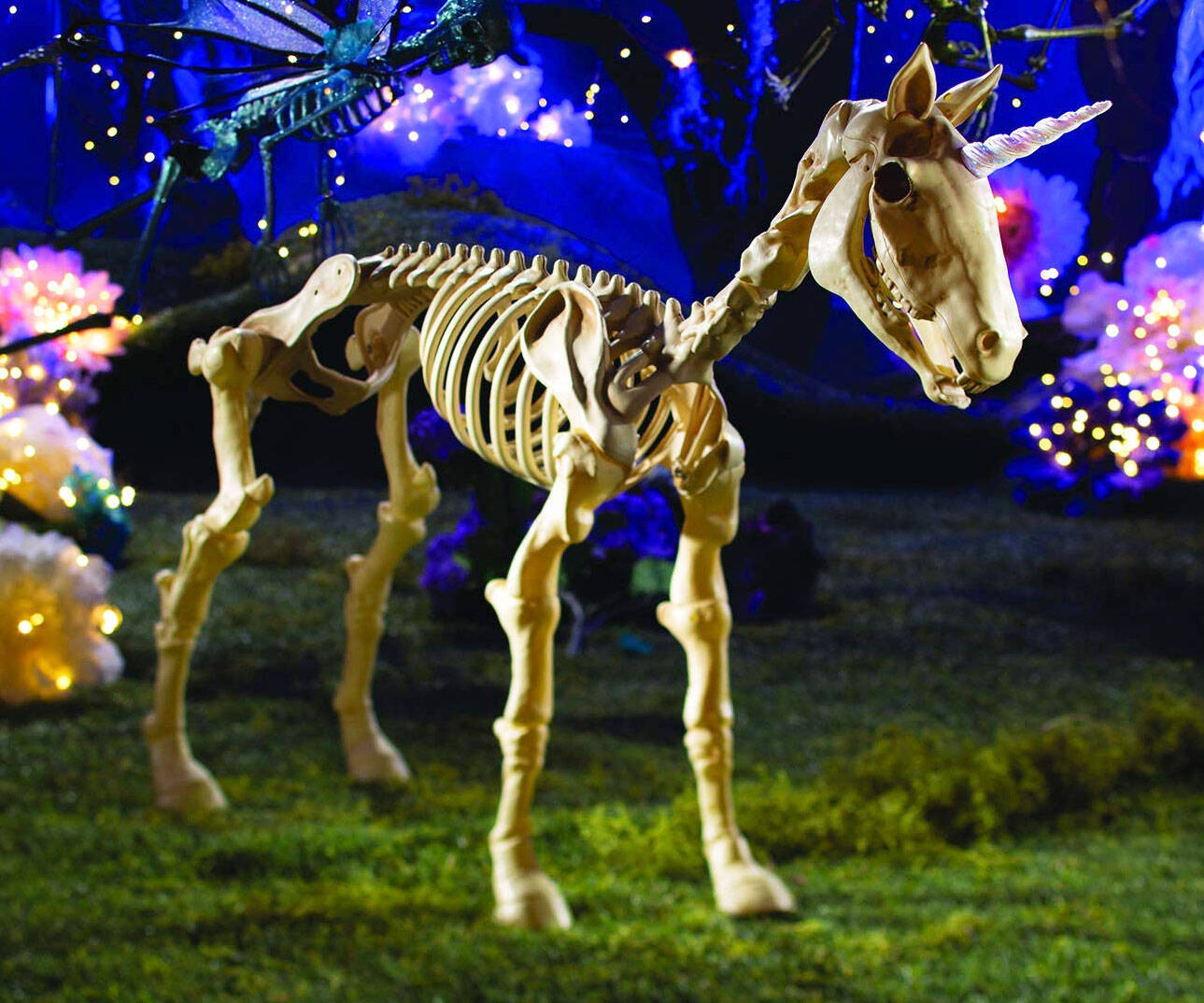 If you've ever been curious about the anatomy of a unicorn wonder no more! This eye-catching plastic unicorn skeleton lawn decoration measures 3.5-feet long and will definitely help make your home look creepier than ever on All Hallows Eve.