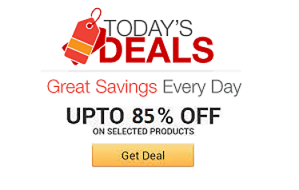 Find the coolest stuff at the lowest prices by browsing Amazon's incredible daily deals! You'll surely save a lot!
Avoid accidents caused by limited visibility by outfitting your home with these motion-sensing stick-anywhere nightlights. The set includes three compact battery operated motion-sensing LED bulbs that automatically turn on and off when they sense nearby movement.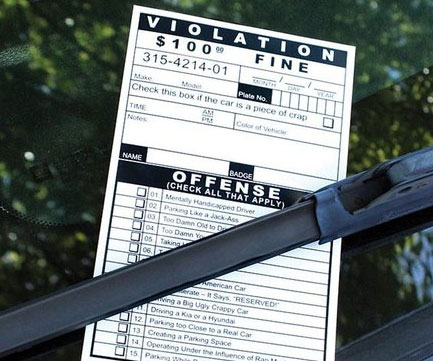 Give your fellow drivers a good scare by pranking them using these fake parking tickets. Printed on a thick, durable cardboard, each parking ticket is detailed enough to fool even the sharpest eyes when viewed from a distance.
Get the most out of your patio furniture by bringing this flip top convertible bench/table into your backyard. The clever design of this all-weather piece allows you to easily transform it from a comfy bench to a sturdy picnic table.
Let your inner diva shine through when bathing with the shower sponge microphone. This shower sponge is soft to the touch and shaped like a microphone - ideal for those who love to sing while in the bathroom. No more settling for pretend shampoo bottle mics.
Facilitate the task of changing out your role of T.P. by installing the EZ-Load toilet paper holder in your bathroom. It comes with spring hinges on both sides so that you can single-handedly switch out rolls with just one fluid motion.
Cook meals in record time while using 40% less energy by preparing them on these high performance cook pans. Designed by a real-life rocket scientist, this unique set of pots and pans will help raise your culinary game while facilitating the cooking process.
Turn your couch or bed into a comfy charging station by outfitting your furniture with the couch charging outlet. The slim design allows the device to easily fit in between cushions and mattresses so that you always have a handy outlet nearby.
Make your TV viewing experience more immersive than ever by outfitting your set with the DreamScreen TV backlighting kit. DreamScreen has RGB LEDs that dynamically react to the pixels on your TV screen to enhance your viewing experience.
Amazon's new Fire TV Cube is the first hands-free streaming media player with Alexa that delivers an all-in-one entertainment experience. From across the room, just ask Alexa to turn on the TV, dim the lights, and play whatever you want to watch!