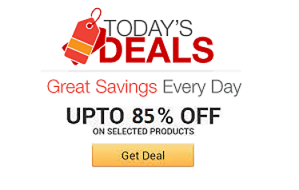 Find the coolest stuff at the lowest prices by browsing Amazon's incredible daily deals! You'll surely save a lot!
Create the illusion there are spirits roaming inside your home by setting out this spooky animated hand pillow on your couch. A motion activated sensor triggers an eerie skeleton-like hand to suddenly appear and push out against the stretchable fabric.
The applications for the old Asian man wall decal are virtually limitless. His firm but fair demeanor will motivate you to study harder, achieve more in your career, and he will always be there to lovingly listen to your problems and then tell you why you aren't good enough.
Instantly transform your living room into a comfy guest room with this elegant Murphy cabinet bed. This lovely solid hardwood cabinet folds out into an insanely comfortable memory foam queen sized bed complete with two sets of drawers for extra storage space.
Create an air of serenity while you add some quaint ambient lighting to your room with the grasslamp minimalist desktop garden. The simplistic yet elegant design allows you to bring a touch of natural beauty and color you're sure to love.
Who better to valiantly hold up your literary collection than Supergal? This sure-fire conversation piece employs the use of a small magnet to suspend Supergal in the air and create the illusion she's flying while holding up your books with her super-strength.
Makeover your kitchen or bathroom without spending a bundle on materials and labor by using these peel and stick floor tile decals for the job. These vinyl decals each measure one square foot and feature an easy peel and stick application that requires absolutely no tools.
Combine form and function with this innovative and modern stainless steel knives set. This cleverly designed set of knives looks like a solid piece of steel initially, but in fact each one of the four included knives can be pulled off from the block.
Take a stand against intruders when you slumber with the self defense night stand at your bedside. The night stand's unique and versatile design allows it to function as both a stylish bedroom piece and a deadly club and shield combo that is ideal for self defense.
Ensure your plants thrive even if you completely forget about their existence by keeping them in the self watering planter. Featuring a stylish contemporary frame, the innovative design allows plants to receive nutrients via the special irrigation system.