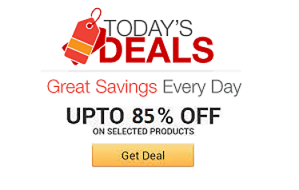 Find the coolest stuff at the lowest prices by browsing Amazon's incredible daily deals! You'll surely save a lot!
Hold your door open with a bit of humor by jamming this toothpaste door stopper under it. This sturdy novelty door stopper comes designed like a small tube of toothpaste that looks like it's spilling out all its contents due to the weight of the door.
Keeping track of time will be more convenient than ever when you hang up this modern LED wall clock in your home or office. This 3D interpretation of a traditional digital clock comes with built-in sensors that change the brightness of the digits depending on the time of day.
Do your part for the environment on a daily basis by switching to these reusable/washable bamboo paper towels. These cost-efficient towels are durable, super absorbent, and can be machine washed up to one hundred times.
Add a little intrige to your humble abode by creating your own private space using this DIY hidden door kit. With this kit you will be able to transform your regular bookshelf into a passageway that leads to an undisclosed area of your home.
Get your dirty dishes squeaky clean without harming their surface by using this vibrant little Scrub Daddy scratch-free scrubber. It's made from a soft yet firm material that won't scratch the surface, is odor resistant, and changes texture depending on the water temp.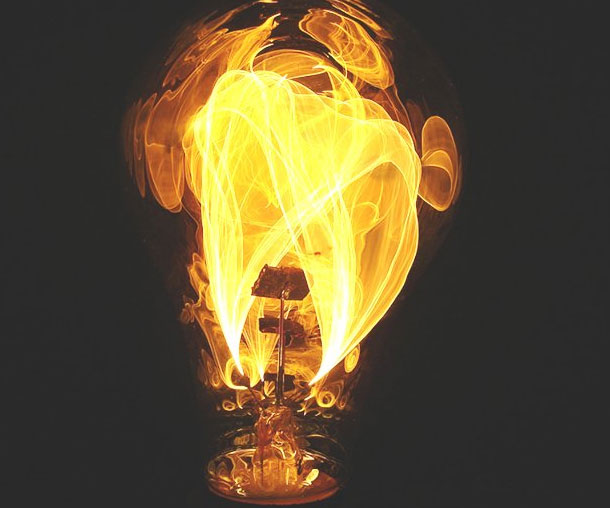 Create a calming candle-lit environment without running the risk of starting an actual fire with the fire light bulb. This unique bulb replicates an antique design that results in emission of a distinct golden glow perfect for achieving a turn of the century look.
Add some lovely ambient lighting to any part of your home by placing this light bulb flower lamp on display. Each bulb features an average lifespan of 400 hours and displays a small flower that lights up and emits a gentle and soothing reddish glow.
Pamper yourself from the comfort of home by stepping into your very own two person indoor sauna. This relaxing oasis features a solid Canadian hemlock construction along with 6 infrared carbon heaters able to provide up to 141 degrees of warmth.
Enjoy hands-free viewing virtually anywhere in your home by placing your tablet on this handy 360 degree rotating tablet mount holder. It comes with a long 33.5 inch goose neck that you can adjust to the perfect viewing angle - no matter what position you're in.