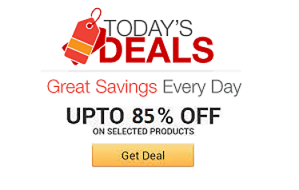 Find the coolest stuff at the lowest prices by browsing Amazon's incredible daily deals! You'll surely save a lot!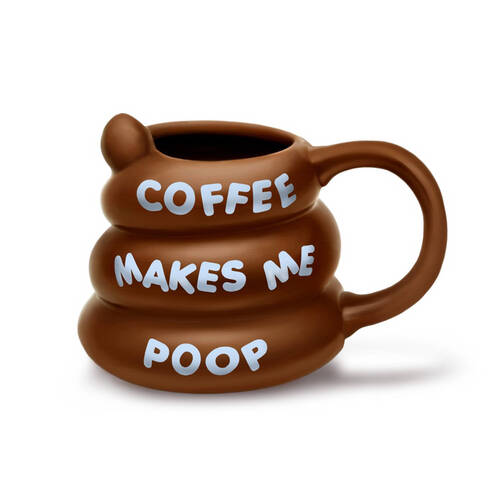 ?Herald coffee's natural superpower on your bowels with this ceramic mug. A continuous brown coil shape takes the look of a poo. Two-sided imprint lets people know that "cup of coffee makes you go". Holds approximately 8 ounces. Hand wash recommended. Comes in colorful gift box.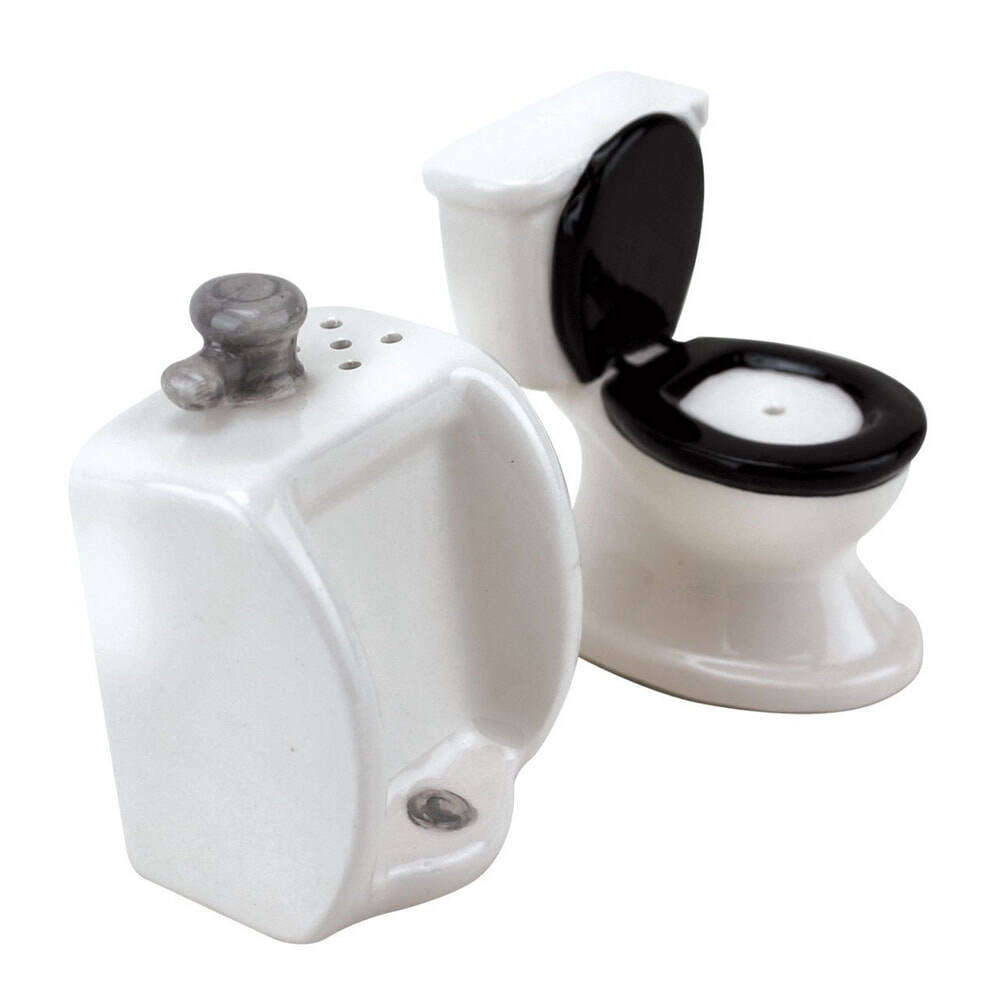 Fun and functional set of salt and pepper shakers. This set features an adorable little toilet and a cute tiny little urinal. Use the toilet for pepper and the urinal for salt. Amazing detail make these a great funny salt and pepper shaker set.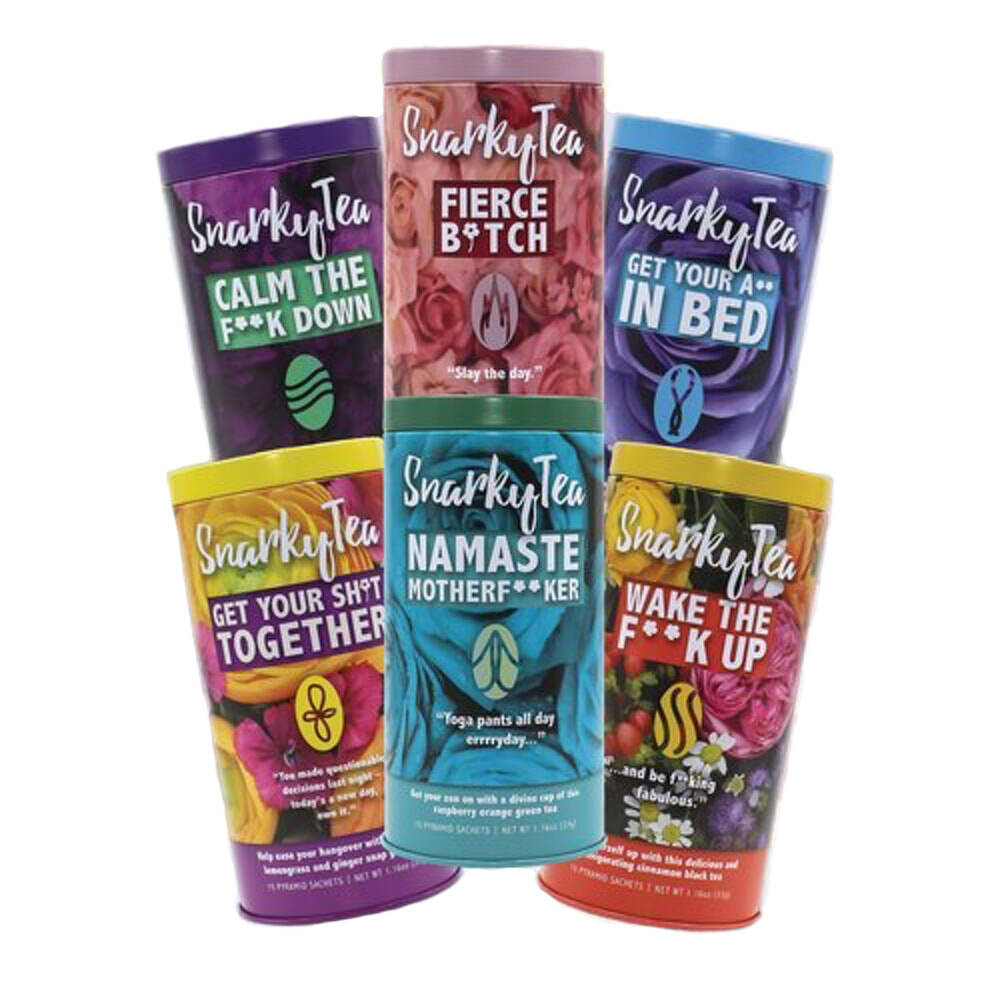 Includes six tins of tea with 15 sachets in each tin: Calm The F**k Down Blend (Ingredients: Green Rooibos, Natural Flavor, Coconut Shred) Fierce B*tch Blend (Ingredients: Black Tea, Rose Petals, Natural & Artificial Flavors) Get Your A** In Bed Blend (Ingredients: Chamomile Flower, Lemongrass, Lavender) Get Your Sh*t Together Blend (Ingredients: Green Tea, Ginger Root, Lemongrass, Lemon Myrtle) Namaste Mother F**ker Blend (Ingredients: Green Tea, Natural Flavors, Raspberry Pieces, Orange Peel)Wake The F**k Up Blend (Ingredients: Yerba Mate, Black Tea, Ginger Root, Cardamom, Cinnamon, Licorice Root, Black Pepper, Gotu Kola, Cloves)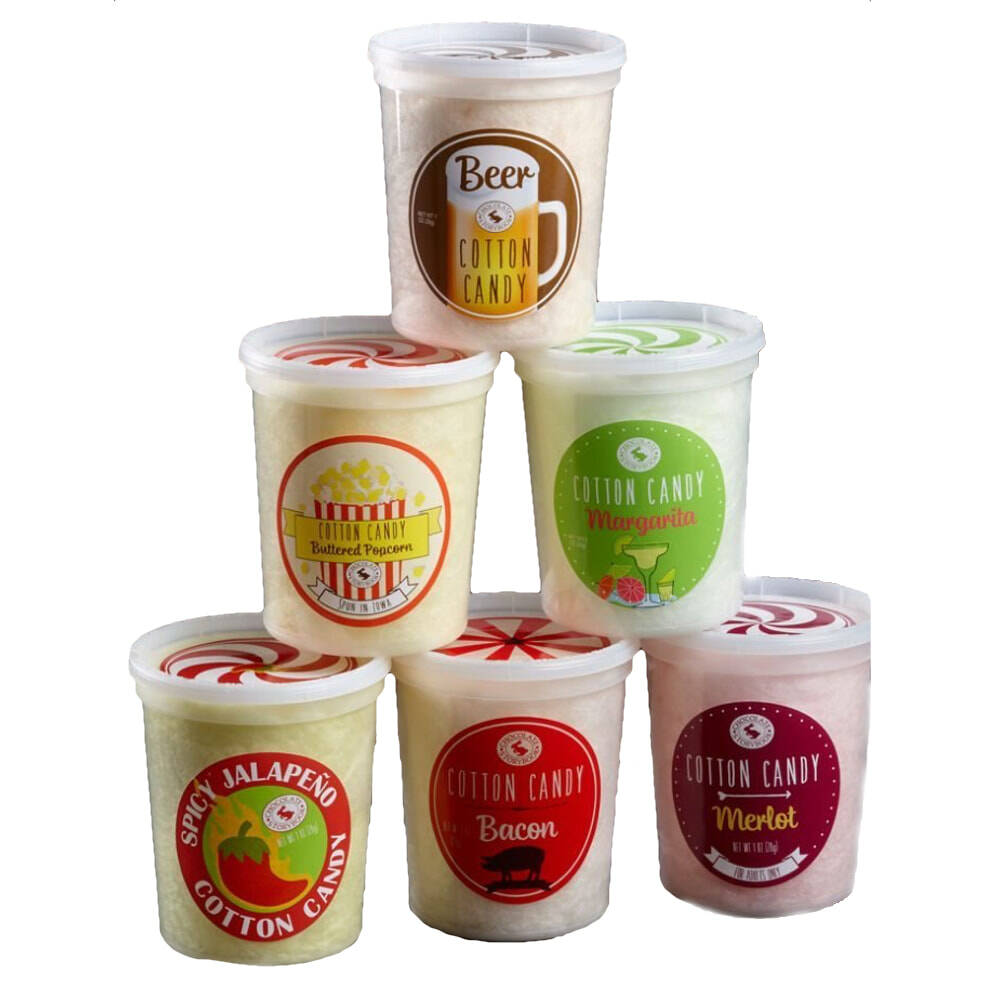 Cotton candy is not just a summer treat anymore, now you can enjoy a fluffy cloud of cotton candy all year round with Chocolate Storybook's own Cotton Candy Collection, featuring 6flavors from our gourmet cotton candy line. Handcrafted from specially sourced ingredients, open a fun, reclosable tub and dive into a fluffy, sweet treat. This party inspired mixed flavors set of cotton candy features 1 each of Beer, Buttered Popcorn, Margarita, Spicy Jalapeno, Bacon and Merlot.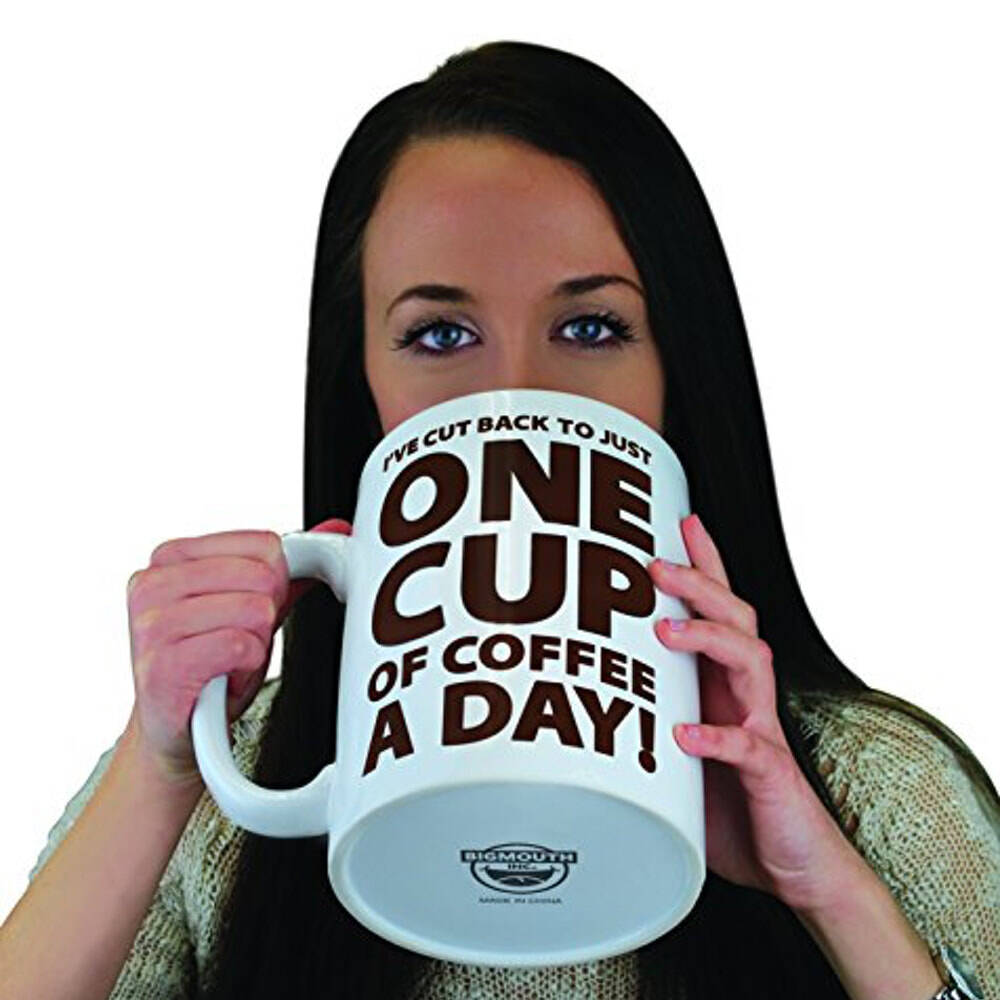 Calling all coffee addicts! BigMouth Inc. has made the perfect mug for you.This mug holds up to 64 ounces so you will have no problems staying awake. This gigantic mug will make a great gift for the caffeine addict in your life.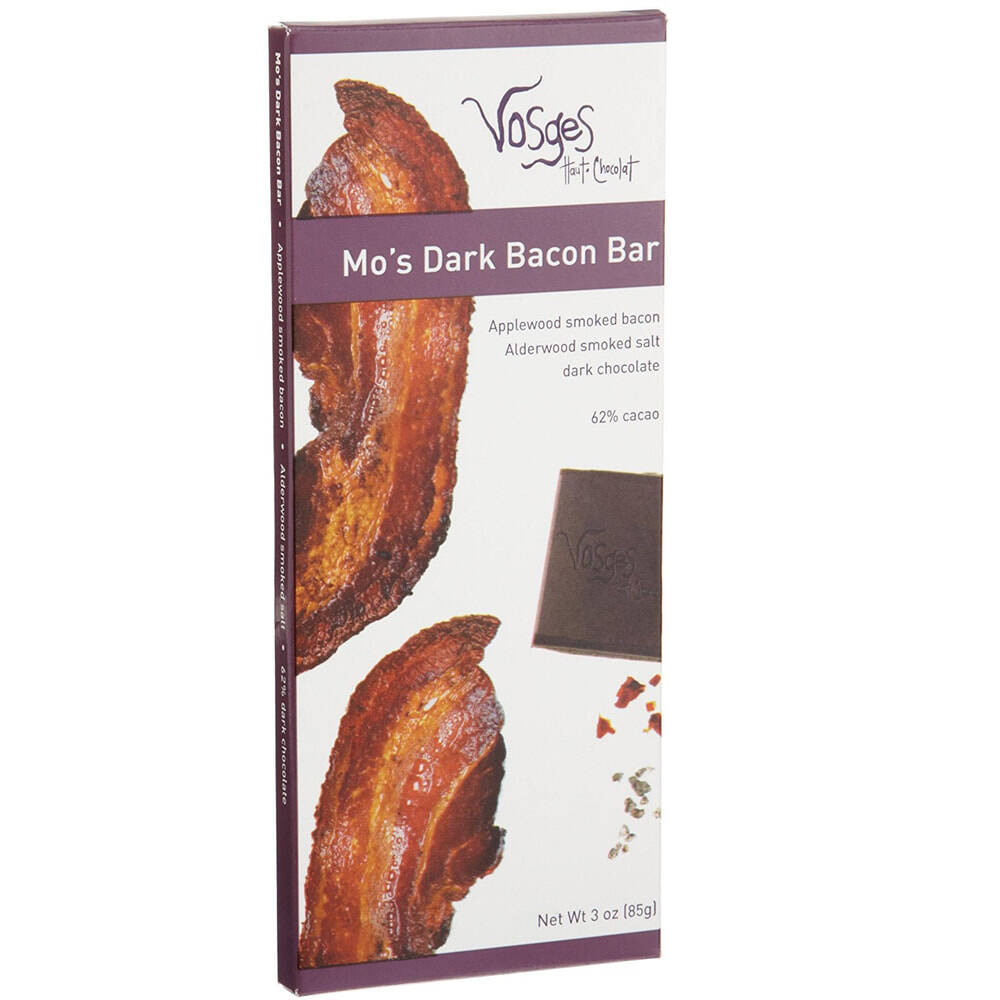 Be in the present moment, notice the color of the chocolate, the glossy shine. Rub your thumb over the chocolate bar to release the aromas of smoked applewood bacon flirting with deep milk chocolate. Snap off just a tiny piece and place it in your mouth, let the lust of salt and sweet coat your tongue.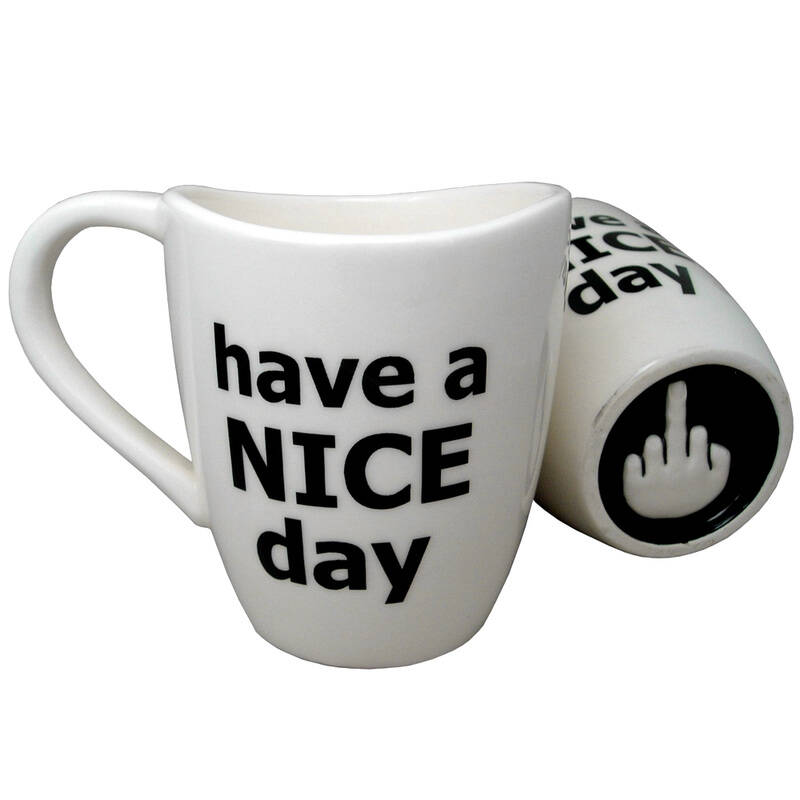 From the side, the Decodyne Have a Nice Day Novelty Coffee Mug tells everyone to "Have a Nice Day," but when you put the mug to your lips, the bottom sends a different message loud and clear. The middle finger image that is printed on the bottom of the mug will have your coworkers, family and friends laughing, and because the mug has a black and white design, the graphics are unmistakable. Unlike other joke coffee mugs, the Decodyne Have a Nice Day Novelty Coffee Mug is made to stand the test of time. The mug is constructed out of durable ceramic, and both the message and the finger are printed graphics, not stickers. This means that the images won't lift off or peel away over time. You can even place the mug in the dishwasher or microwave without worry about wear and tear.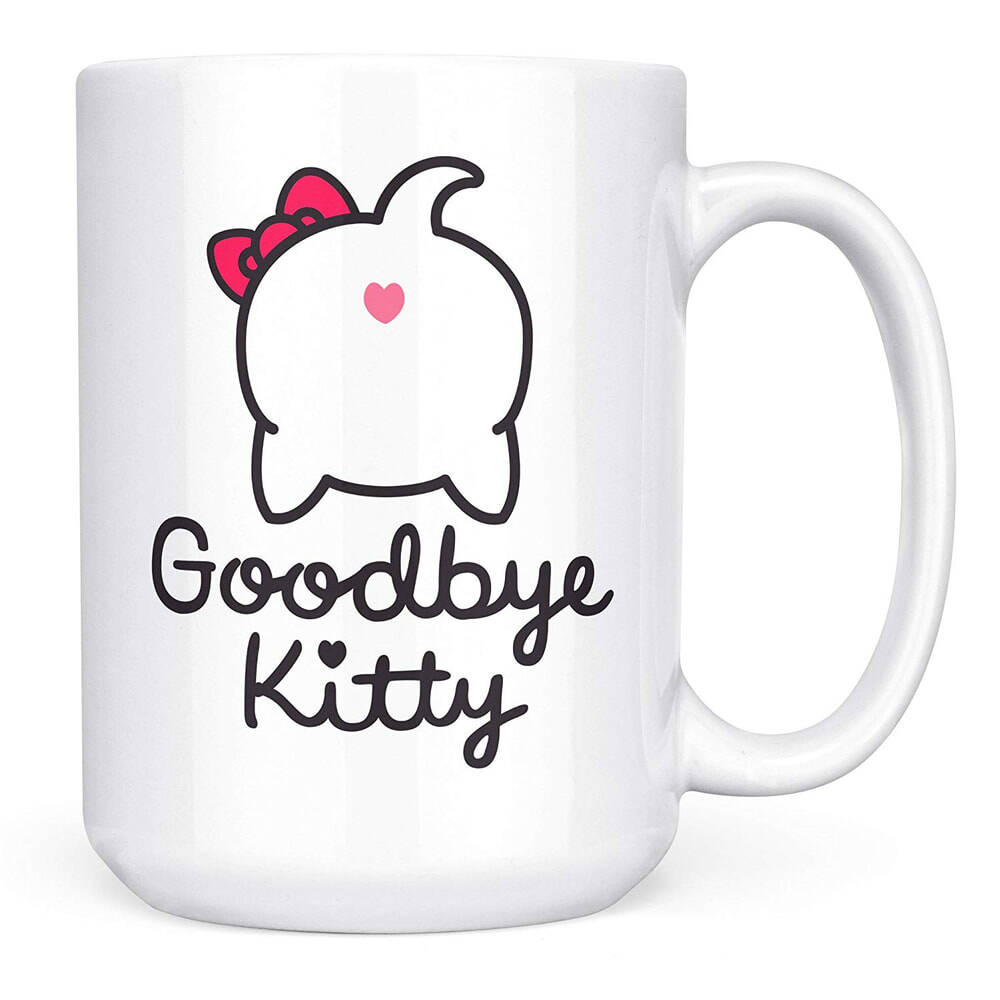 <> mug represents one of the best cat lover gifts under 20 dollars you can get around. Use it at home or in the office as a pen holder or desk accessory displaying the creative and simple design.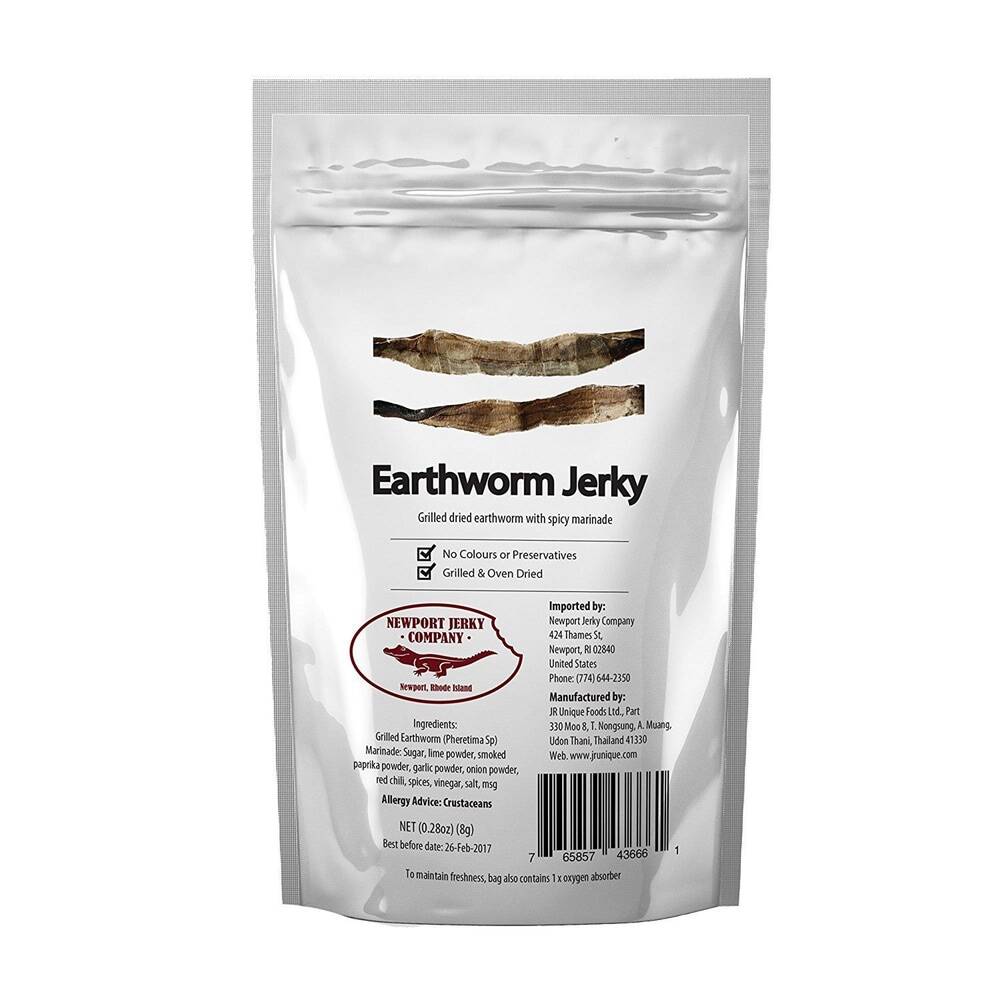 This bag of earthworm contains 5 grams of 100% edible dehydrated large Earthworms.