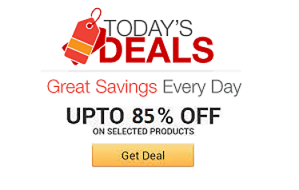 Find the coolest stuff at the lowest prices by browsing Amazon's incredible daily deals! You'll surely save a lot!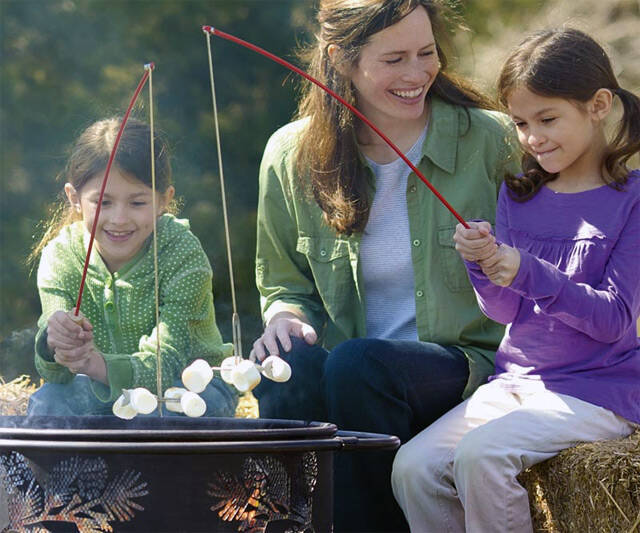 I see the Fireside Fishing Pole and I see you and me going fishing in the dark. Lying on our backs and counting the stars. Where the cooool grass gr-oh-oh-ows. Yeah I like country music, so the fried okra what? You know...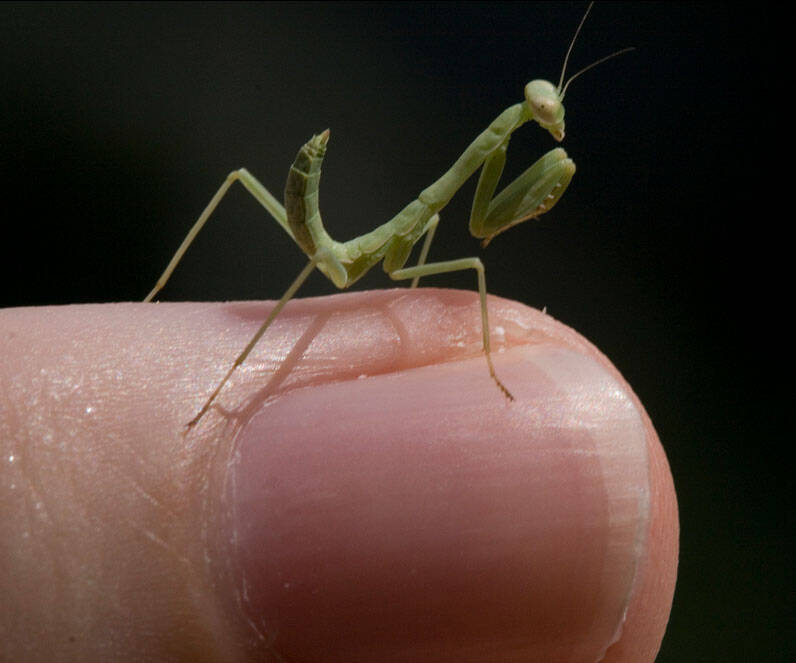 Wait. Aren't praying mantises hot, yet evil, women who devour men like xander Harris in that one episode of Buffy the Vampire Slayer? And does that mean you're telling me I can purchase and hatch between 50 and 200 women...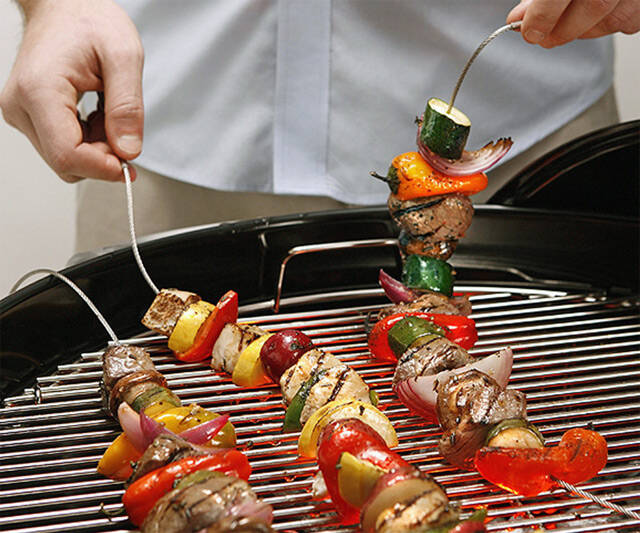 We can't all be lucky enough to find a girl who can do backbends and pretzel her legs behind her head, but thanks to Fire Wire's flexible grilling skewers, we can all enjoy and indulge in this display of talent from our...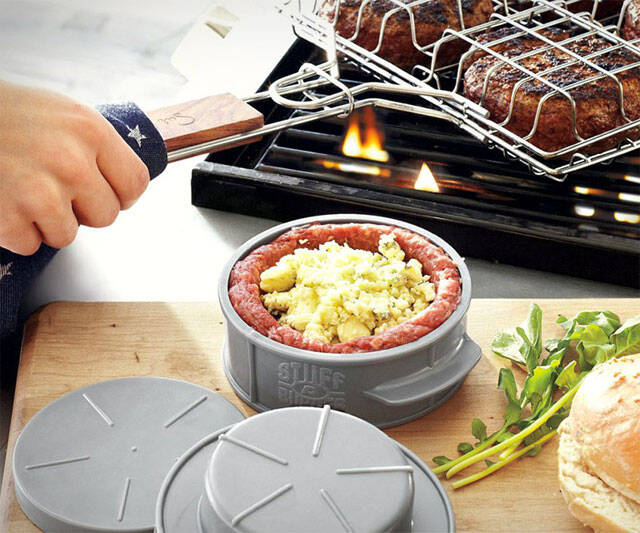 At Rutgers University in New Jersey they have these food trucks--the Grease Trucks--that have been around since way before food trucks became the hipster way of the world and particularly the Pacific Northwest and particularly...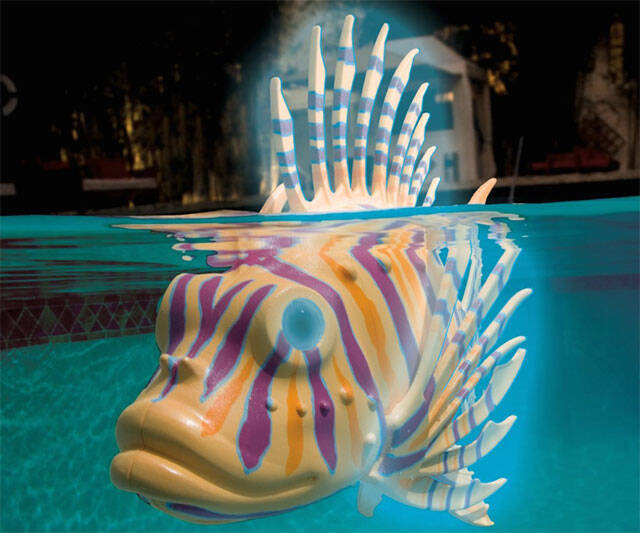 The robotic fish provide ambient light in a pool while swimming autonomously. They look cool. I'd prefer it if they don't touch me with their exotically-hued lionfishy spikes though. It's like when I'm at a bar and some...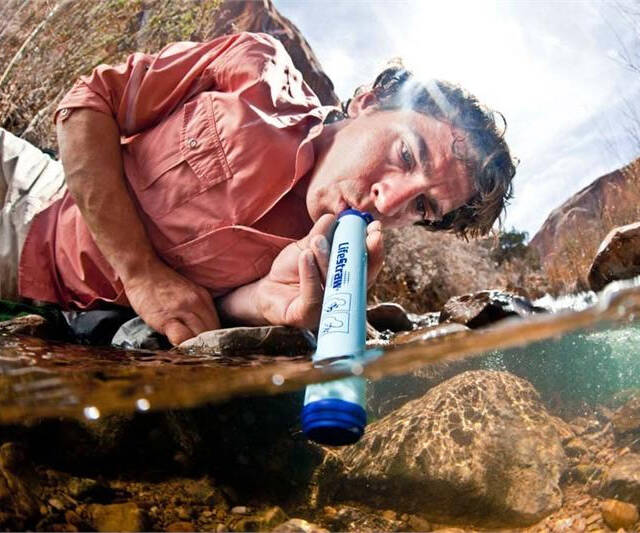 LifeStraw, a Time Magazine Invention of the Year Winner, removes a minimum of 99.9999% of waterborne bacteria. In areas plagued with dirty and unsafe drinking water, it filters up to 1,000 liters per apparatus into potable...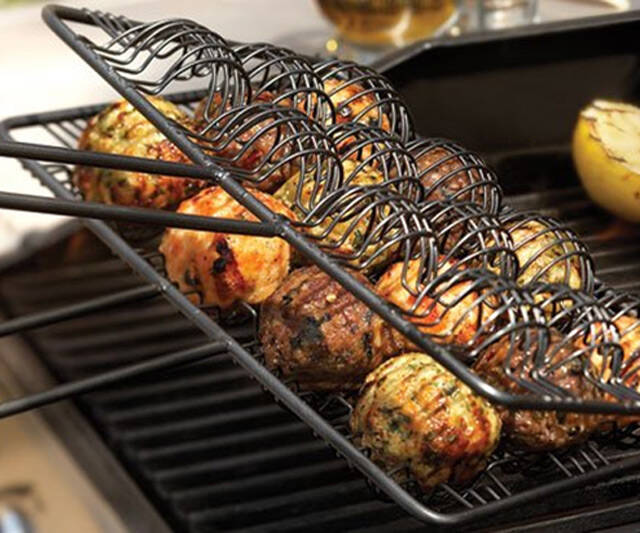 Perfectly spherical globes of meat absorbing the smoke and slight char of a grill without cooking unevenly or coming out looking all catawampus. On earth, it cannot exist. This must be what awaits me, along with circa...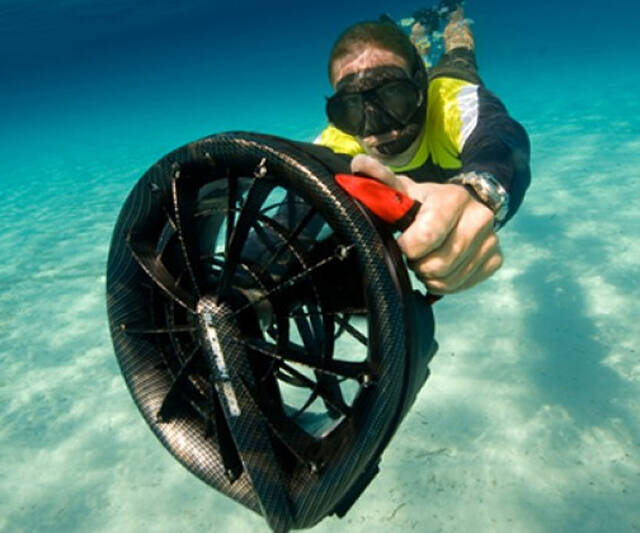 Sink or swim...or get a machine to do the dirty work. The BladeFish SeaJet is a battery-operated underwater scooter for zippin' around with the fishies during SCUBA and snorkeling adventures. "Scooter", rather than "jet"...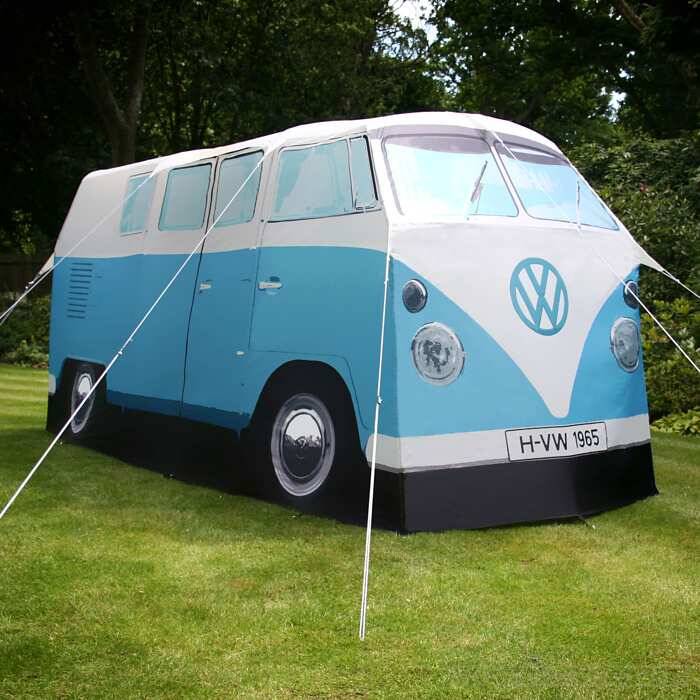 Hey man... like wanna come hang out in my bus? I wonder what goes on in a tent like this? I doubt there would be any drugs that's for sure. And probably nobody with a guitar or patchouli smell. Definitely no rastafarian...