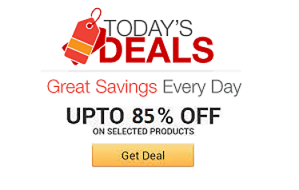 Find the coolest stuff at the lowest prices by browsing Amazon's incredible daily deals! You'll surely save a lot!
Do your part for the environment by switching over to these reusable bamboo towels for all your clean-up needs. These heavy-duty towels are not only stronger but also more absorbent and durable than standard paper towels.
The Nintendo Poke Ball Plus is going to make your Pokemon gaming experience feel more authentic than ever! It's designed to work like a Joy-Con controller with the upcoming Nintendo Switch games - allowing you to easily move, battle, and navigate menus.
Improve your sleep and wake up feeling more energized than ever by strapping on the Neuroon Open Smart sleep mask. Apart from blocking out light, it can measure your brain waves, monitor your movement, track your pulse, and even help induce lucid dreaming.
MacGyver: The Escape Room Game will put your brain muscles to the ultimate test as you try to foil Murdoc's devious plans and save the day! In this multi-scenario game you'll get to choose from one of five heart-racing individual missions.
Logitech is looking to make your mouse using experience as comfortable as possible with their innovative vertical ergonomic mouse. The bold design places your hand at a unique 57-degree vertical angle - mimicking a natural handshake position.
Keep your headphones from morphing into an impossible to untangle cluster of wires by upgrading to these wristband headphone ear buds. When not in use, you can conveniently wrap your headphones around your wrist like a fashionable accessory.
Slicing open your hand has never been easier or more fun than with the stress relieving fidget spinner knife. This 2-in-1 device comes with ceramic bearings that make it spin effortlessly while concealing a small but razor-sharp 3" Japanese steel blade.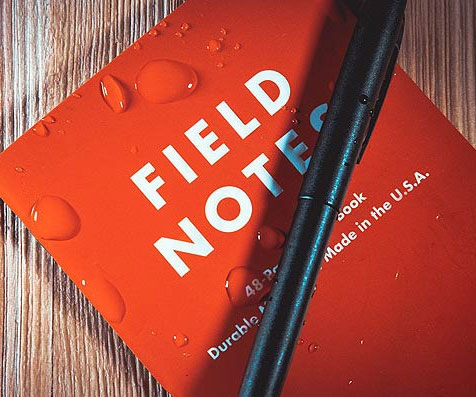 This Field Notes waterproof notebook makes the perfect gift for writers who love nothing more than spending quality time in the great outdoors. Each notebook comes with 48 dot-grid durable and waterproof pages ideal for the outdoors or the job site.
Create a visually captivating light show in any room of your home using these Nanoleaf sound reactive light panels. These color changing led panels can be arranged in any shape or style that you want and are programmable to change to the beat of the music.