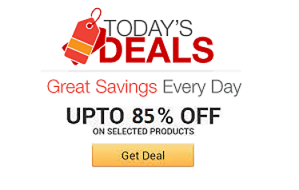 Find the coolest stuff at the lowest prices by browsing Amazon's incredible daily deals! You'll surely save a lot!
With the Sous Vide precision cooker you'll be able to whip up dishes so incredibly tender your dinner guests will think they're dining at a 5-star restaurant. It heats up and maintains water inside the pot to a precise temperature, allowing for maximum moisture retention.
Leave your dinner guests begging for seconds by utilizing this easy to use meat and poultry injector. It features a large handle so that you can pull and push from any angle and boasts a wide stainless steel needle that is ideal for thick sauces and marinates.
Cut down your weekly chore time by cleaning floors more efficiently than ever with the CrossWave wet-dry vacuum. This dual-purpose appliance allows you to simultaneously vacuum and wash your hardwood floors, rugs, or carpets.
Channel the power of the Dark Side to bring light into your home with this Star Wars Darth Vader clapper. When you clap on, Vader says "The Force is strong with this one" and when you clap off he remarks "You underestimate the power of the Dark Side".
Mixing ammunition and drinking usually isn't a good idea, unless you're pounding your brew from this .50 cal real bullet pint glass. This 16-ounce capacity glass's eye-catching design is a guaranteed conversation piece that will blow everyone away.
Keep your footsies warm and comfy on a cold winters day with the narwhal heated slippers. These impossibly cute slippers come shaped like two friendly narwhals and heat up when plugged into a USB outlet so your feet stay warm while you relax.
Avoid getting lost when venturing through the great outdoors by strapping on the Garmin Instinct rugged GPS smartwatch. Apart from GPS, it boasts ultra useful features ranging from a 3-axis compass and barometric altimeter to a heart rate monitor.
Get into the holiday spirit by decking out your fuzzy panty dropper with these eye-catching beard ornaments. Your beard will look downright fabulous complemented with these bright and festive holiday baubles that come in red, green, silver, and gold.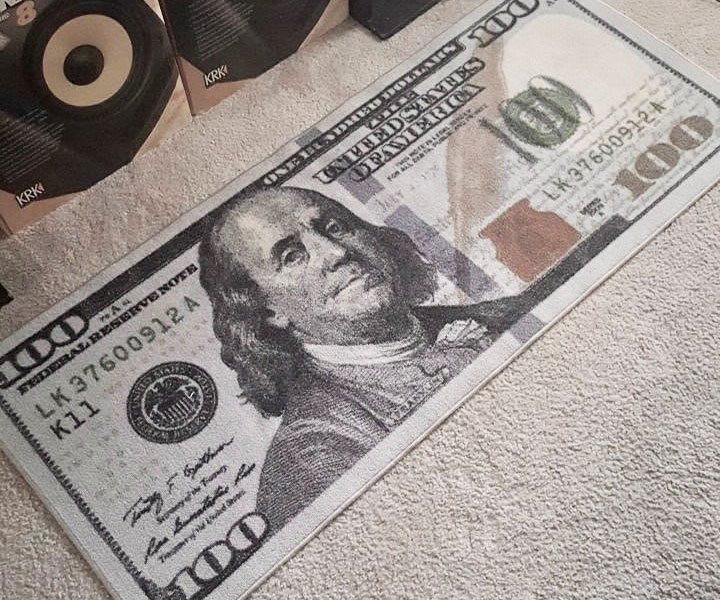 Keep money on your mind even when you're not hustling by decorating your home with this exquisite hundred dollar bill runner rug. Styled like a giant C-note, the rug features an incredibly detailed design that will look good in any part of your home.