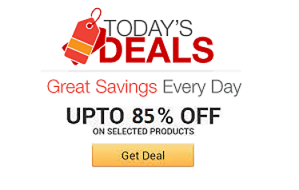 Find the coolest stuff at the lowest prices by browsing Amazon's incredible daily deals! You'll surely save a lot!
Unleash your inner writer by jotting down your best stories and most memorable experiences within the pages of this leather journal. The cover is embossed with a quote from famed writer William Faulkner - "if a story is in you, it has to come out".
Enjoy constructing killer sandcastles without any of the mess of regular sand by building them with this kinetic moldable sand. This non-toxic hypoallergenic sand never dries out and sticks onto itself - allowing you to build gravity-defying imaginative structures.
Smash speed limits without risking a trip to the emergency room by getting behind the controls of this 100 mph rc supercar. This pint-sized speed demon has an overall speed of 100 mph and can do 0-60 in just 2.3 seconds.
What better way to enjoy the game than with a frosty brew served in this 2018 FIFA Champions beer mug?Designed like a small replica of the famed cup, this 15.4 oz. capacity mug will make you feel like a total winner with every refreshing sip.
Staying in great health is tastier than ever when you begin taking this probiotic gummy supplement. These chewy bite sized gummies feature a zesty tropical mango taste and are designed to support a healthy digestion and immune health.
Keep the kiddos from melting under the hot summer sun by letting one of these giant inflatable dinosaur sprinklers loose in your yard. The sprinkler stands over 6? tall, connects to any standard garden hose, and is made from durable PVC to ensure hours of fun.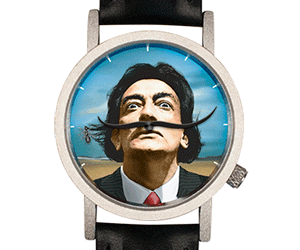 Add some art and color to your daily life by strapping on The Surreal Salvador Dali watch. The watch's face displays a vibrant portrait of Dali, where his iconic mustache spins round and round to signal the hours and minutes while an ant signals the seconds.
Mininch is the mini tool pen that should be in everyone's everyday carry. Crafted from aircraft grade aluminum, it features a slim and compact design that fits comfortably in your pocket and comes with 16 varied bits containing everything from flathead bits to square and star bits.
Grab life by the horns and conquer your surroundings with the radio control Jeep Wrangler. This mini Wrangler features a realistic and detailed design plus a four wheel drive shaft that makes getting behind the controller of this rugged vehicle a total blast.