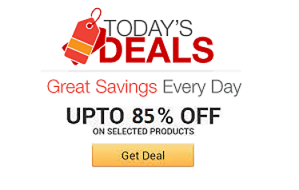 Find the coolest stuff at the lowest prices by browsing Amazon's incredible daily deals! You'll surely save a lot!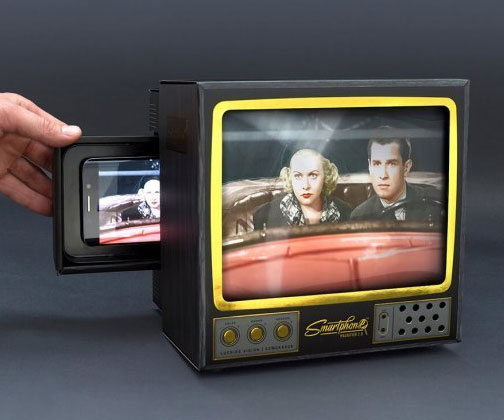 Instantly enhance your smartphone viewing experience by inserting it into this retro styled phone screen magnifier. Simply insert your smartphone into the side of this classic box styled television set to enjoy your content on a eight inch screen.
Transform your living room into the comfiest work/game spot in your home using this keyboard and mouse lap desk. It comes with integrated USB ports and features an ergonomic design that'll let you game and/or work comfortably all day long.
Commute more efficiently and effortlessly than ever before by hopping on one of these mini electric Boosted boards. Available in two models - the Mini S & Mini x - these reasonably priced boards deliver powerful acceleration, concise braking, and a smooth ride.
Usher your bathroom visits into the 21st century by placing your smartphone on the Potty Texter. This totally necessary bathroom accessory conveniently holds your smartphone so that you can text, tweet, sext, or take selfies to your heart's content.
Create the illusion there are spirits roaming inside your home by setting out this spooky animated hand pillow on your couch. A motion activated sensor triggers an eerie skeleton-like hand to suddenly appear and push out against the stretchable fabric.
Experience the thrill of a virtual war zone in your own home using these FPS augmented reality battle robots. These pint-sized warriors are equipped with a visual recognition system, auto-targeting, and groundbreaking A.I. for incredible solo or team battles.
The applications for the old Asian man wall decal are virtually limitless. His firm but fair demeanor will motivate you to study harder, achieve more in your career, and he will always be there to lovingly listen to your problems and then tell you why you aren't good enough.
If your little bundle of joy is too small to walk, this shopping cart baby hammock is a must-have for your next visit to the grocery store. It conveniently attaches to the cart - allowing your baby to rest comfortably while you fill up the cart with food underneath.
Make your coffee breaks a little more fun by sipping your brew from this hidden middle finger coffee mug. As soon as you begin sipping your java, the middle finger at the mug's base becomes visible so that you can discreetly flip off everyone that comes your way.