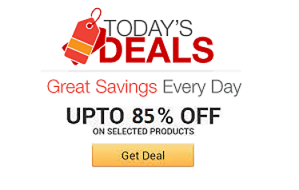 Find the coolest stuff at the lowest prices by browsing Amazon's incredible daily deals! You'll surely save a lot!
Bring sexy back to the holiday season by strutting your stuff in this bare chest ugly Christmas sweater. With cutesy reindeers and jolly snowmen combined with festive tattoos and bitchin' bauble nipple rings - you're sure to be Mrs. Clause's favorite naughty boy.
This outdoor doggy pedal water fountain makes it remarkably easy for your furry friend to stay hydrated when playing out in the yard. It conveniently hooks up to your garden hose and is activated the moment your pet presses down on the pedal with their paw.
Show your poor overworked feet some love by improving your foot health with this toe stretcher and separator. It's designed to straighten toes and increase flexibility as well as helps to fight against common foot related issues like bunions and plantar fasciitis.
Turn your home into an impenetrable fortress by upgrading to the Haven smart door lock. This reinvented smartphone connected lock is crafted from steel, glass reinforced nylon and aluminum to keep out any and all intruders using an anchored deadbolt-like system.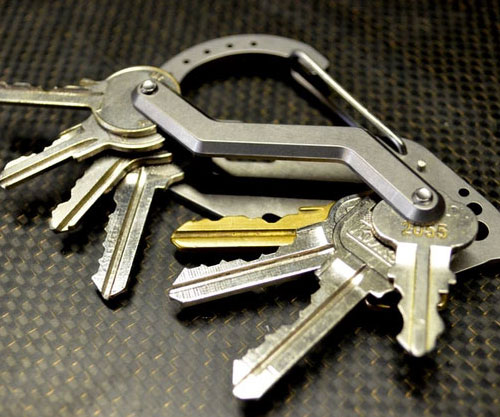 Organize and store your keys in one of the most time tested tools known to man with the carabiner keychain. The practical design offers convenient storage for your keys while also incorporating an array of small tools such as a screwdriver, wrench, and bottle opener.
Transform your little bundle of joy into the cutest little critter you've ever seen by slipping him into this baby bear infant romper. The romper is expertly made from high-quality natural organic cotton and comes with a handy front zipper for easy access in and out.
Cook up the most important and tasty meal of the day with greater ease than ever by preparing everything on this all-in-one breakfast machine. You'll be able to simultaneously whip up everything from your bacon, eggs, and toast, to your piping hot cup of Joe.
If you're not a big fan of the holiday season, this "meh" Christmas tree ornament is a perfect fit for your tree. This not-so-festive bauble features an opaque black design accented by the word "meh." written in big white letters - perfect for blandly expressing your holiday joy.
Kick the party into high gear by blinding everyone with fun with these eye-catching laser glasses. These pair of stunning specks come fitted with a row of lasers along the front rim that allow you to emit a series of red or green laser beams in every direction.