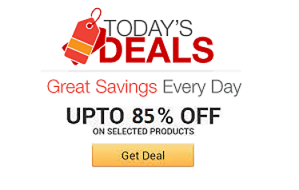 Find the coolest stuff at the lowest prices by browsing Amazon's incredible daily deals! You'll surely save a lot!
Mellow out and get comfy with this groovy pillow that lights up and hypnotically changes colors right before your eyes. These light up color changing ...
Kick it old school with the boombox wristwatch and give yourself a little dose of audible flair to your outfit. The digital watch is shaped like a classic ...
Keep your water balloon general infantry properly supplied with help from the water balloon factory. Once attached to the garden hose, this useful add-on ...
Make a deposit at the sperm bank every time you bust a load of coins. Designed after the ever vigilant life giving orifice swimmers, the sperm bank makes an ...
Work on your stroke while you do work on the porcelain throne with this mini-golf putting game. Perfect for any size bathroom, the toilet mini-golf game is ...
Frighten and intrigue everyone around you with this creepy horse head mask. This realistic latex mask is perfect for costume parties, first dates, or even ...
Just like when Michael Jordan retired to go play baseball, the peanut butter and jelly sandwich has realized he has reached his potential as a sandwich and ...
Military men and women are tough - but these Army Men gummy worms are soft, chewy, and taste delicious! With a green apple flavor and looking like the ...
Place a new spin on the classic game of billiards by transforming your table using the glow in the dark pool table kit. The kit features a set of specially ...