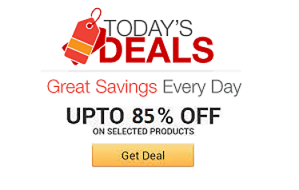 Find the coolest stuff at the lowest prices by browsing Amazon's incredible daily deals! You'll surely save a lot!
No matter what task you need to accomplish, this multi-tool nose pliers pocket knife is sure to have the right tool for the job. It features a solid stainless steel construction and comes loaded with 18 ultra useful everyday tools ranging from mini pliers to a trusty razor sharp blade.
Keep your hand from feeling like an icicle when you're working in your igloo of an office by plugging in this USB heated mouse pad. This fuzzy mouse pad comes with a built-in warmer that will keep your hand nice and toasty while you work.
Quit wasting your time with antiquated fruits and veggies - now you can inhale your vitamins with these vape cartridges! These nicotine and calorie-free cartridges deliver a healthy dose of B12 to your bloodstream in mere seconds.
Increase your chances of getting through an emergency situation with this 72 hour survival kit. Assembled by survival experts, this compact pack contains over 30 useful tools stuffed inside an incredibly durable and waterproof tarpaulin exterior.
Upgrade your everyday carry by adding this sawback tactical Bowie knife to your collection. This ultra versatile folding knife boasts a razor sharp 3.5" serrated stainless steel blade along with life-saving features like a glass breaker and a seatbelt cutter.
Kill your insomnia once and for all by enjoying a nice deep sleep aided by these Bluetooth sleeping eye mask headphones. They provide true HD high fidelity sound so that you can comfortably drift off with a pleasant soundtrack.
Staying on top of your health will be more convenient than ever when you strap on the Fitbit Versa fitness smart watch. It effortlessly tracks all of your daily activity, your sleeping patterns, and connects to your smartphone so you can make calls and stream music.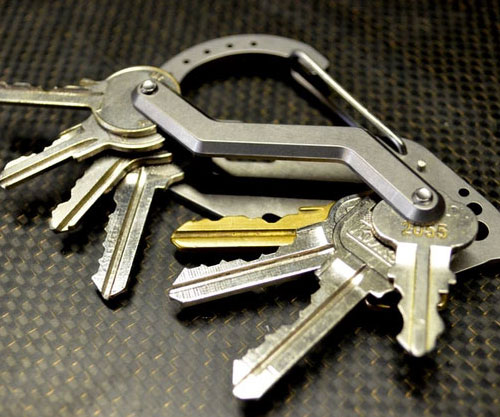 Organize and store your keys in one of the most time tested tools known to man with the carabiner keychain. The practical design offers convenient storage for your keys while also incorporating an array of small tools such as a screwdriver, wrench, and bottle opener.
Kick the party into high gear by blinding everyone with fun with these eye-catching laser glasses. These pair of stunning specks come fitted with a row of lasers along the front rim that allow you to emit a series of red or green laser beams in every direction.