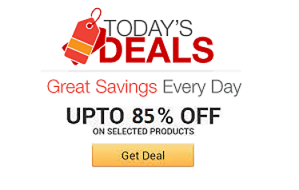 Find the coolest stuff at the lowest prices by browsing Amazon's incredible daily deals! You'll surely save a lot!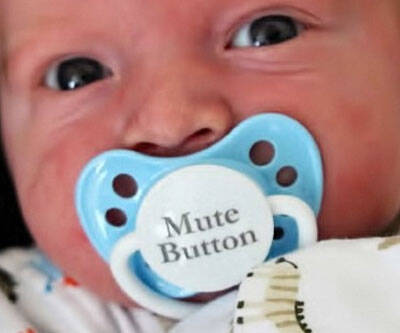 Babies - everyone hates them and no one knows why we make them - but what can we do to silence them while they use their vocal cords like a wounded velociraptor crying out for reinforcements? The answer is simple: insert the "mute button" pacifier.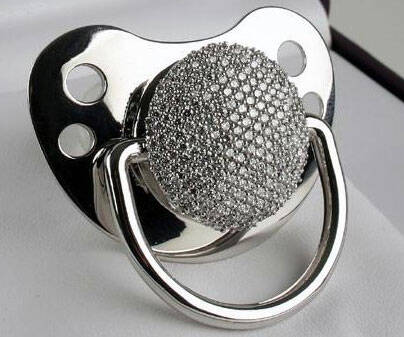 Let your little bundle of joy experience the finer things in life from day one with the diamond studded pacifier. Why waste your money saving for a college fund when your baby can suck on a silicone nipple surrounded by an opulent white gold and diam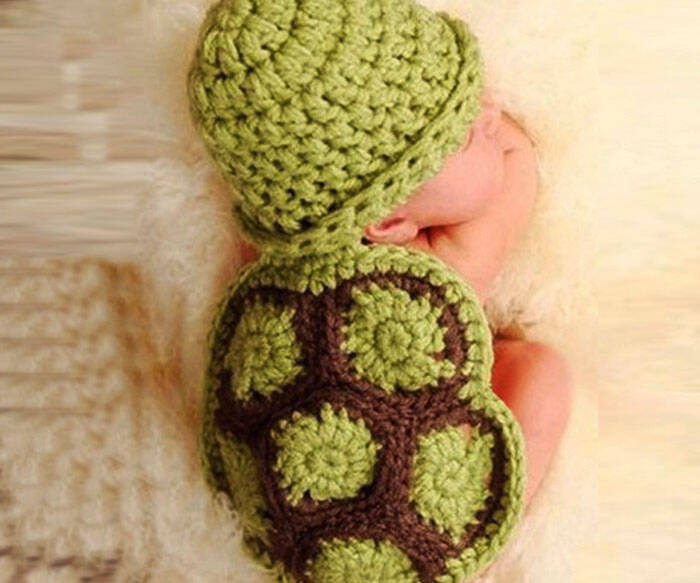 Get your newborn into the Halloween spirit by dressing them up in the adorable knitted crochet turtle beanie and shell. This colorful ensemble outfits your baby with a cozy knitted beanie and turtle shell that keeps them warm while strolling the stre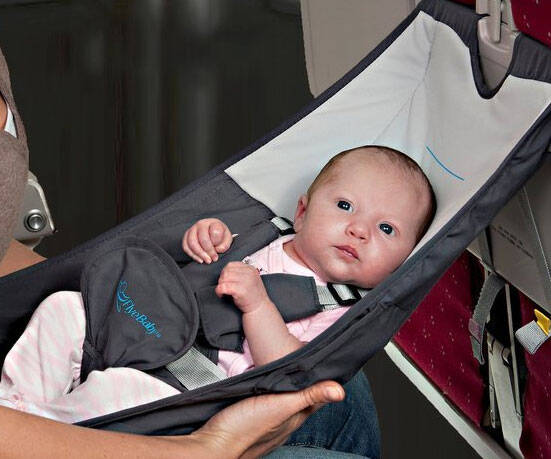 Keep your infant - and the rest of the plane - happy while in the air by laying him down on the airplane baby seat. This FAA compliant seat utilizes the space in between yourself and the seat in front of you to create a little hammock bed for junior.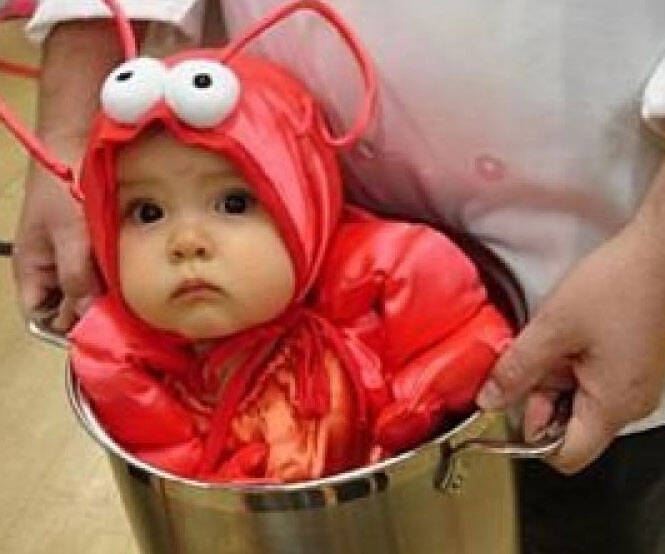 Something's cooking in the kitchen and it's deliciously adorable. The baby lobster costume is a two piece ensemble that'll transform your tiny tot into an impossibly cute sea critter ideal for complementing your chef costume.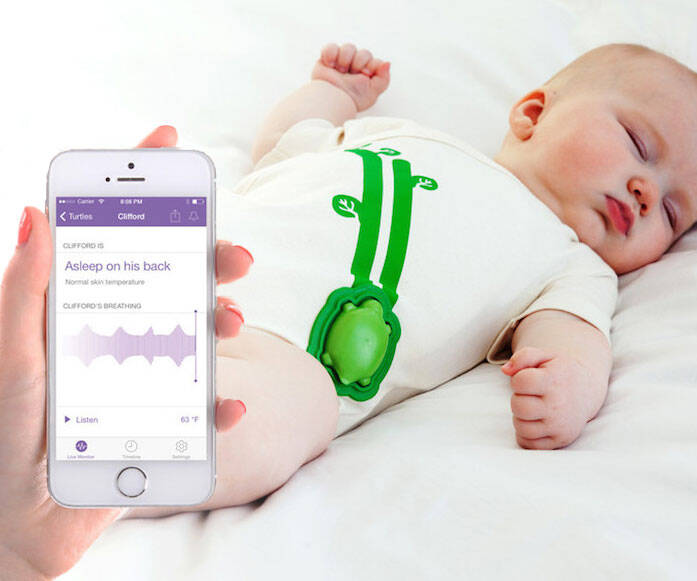 Ensure your bundle of joy remains safe when they're not with you by tracking their every movement using the smart baby monitor. Designed for today's tech savvy parents, it tracks and sends your baby's position, sounds, and breathing directly to your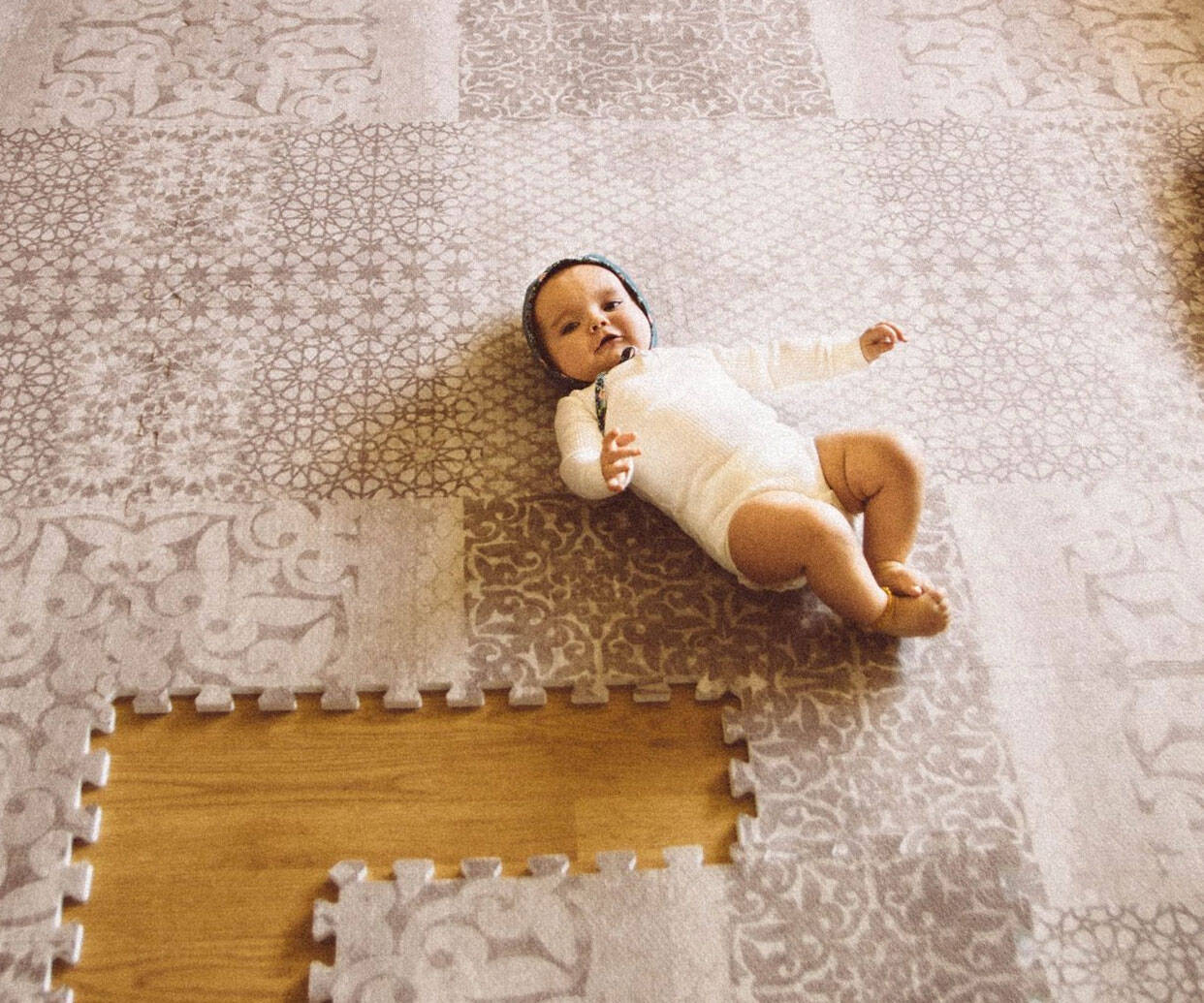 Create a safe environment for the little ones to play on without sacrificing style using these illustrated printed play mats. Rather than sporting a tacky color or pattern, they come printed with an elegant design that'll blend in seamlessly to any r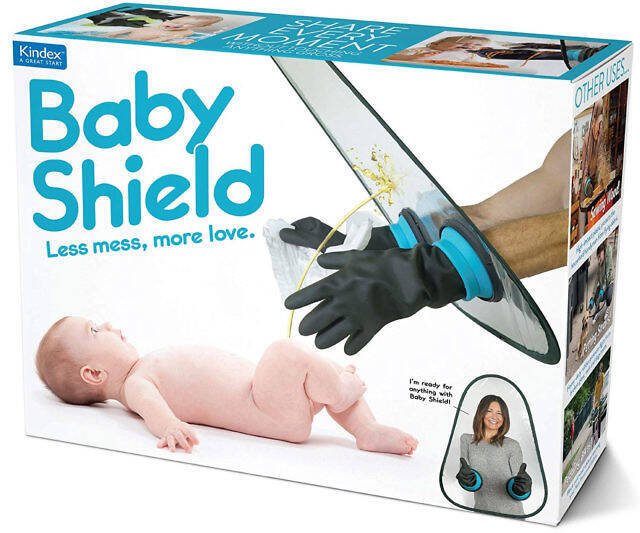 The Baby Shield is your ticket to staying high and dry while you're changing Jr's dirty diaper. The transparent shield comes fitted with a couple of heavy-duty gloves that are thick enough to stand up to whatever your stinky baby throws - or sprays -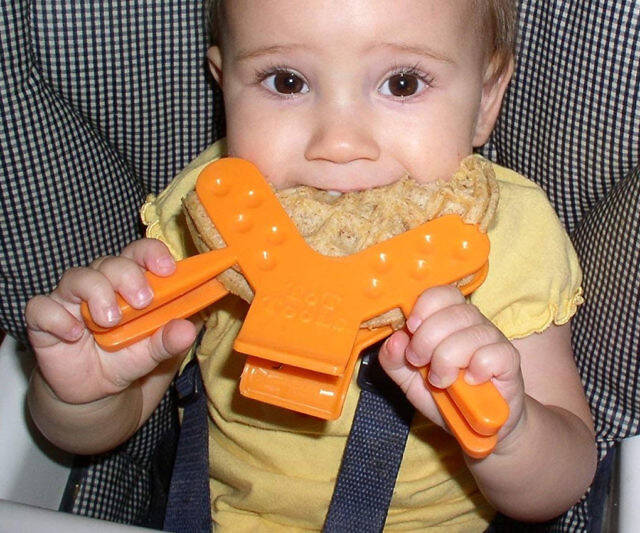 Keep your tiny human from making a mess when chowing down with this toddler sandwich clamp utensil. This handy utensil is great for all types of food ranging from sandwiches and pizza to burritos, it can even stand on its own two handles for added co