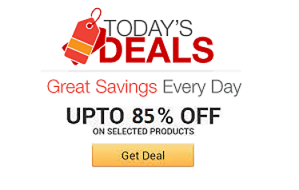 Find the coolest stuff at the lowest prices by browsing Amazon's incredible daily deals! You'll surely save a lot!
Hatchimals are magical creatures that live inside of eggs. Who's inside? It's a surprise! Each egg contains one of two interactive Hatchimals. Love and care for yours inside the egg and its eyes will light up as it makes cute sounds, telling you how it's feeling!
Fans of Steven Universe are sure to recognize this iconic Cheeseburger Backpack. Perfect for carrying your lettuce filled lunch to school or work. You...
Nobody Likes A Cockblock is a full color paperback children's book for adults about woodland creature moms and dads just trying to get their swerve on. It's 32-pages of inappropriate prose that will leave you laughing about your sad, sex deprived life.
Help your little acrobats develop healthy habits from early on by letting them loose on this indoor kid's playground. It sets up easily, features a sturdy structure, and comes with everything from a cool climbing rope to monkey bars and a ladder.
Codeybot brings some STEM education to kids whose eyes and fingers crave tablets and touch screens. The rolling robot will be their interactive buddy their entertainer or their solider in battle...as long as they program...
The 4moms self-installing car seat may not be the most sparkly fun or pampering gift for new moms to unwrap this holiday season but it could prove to be the greatest they've ever received. Paired with its watchdog...
How would your kids feel if instead of another dumb first person shooter game you gave them a captivating and robust second person driver game for the holidays this year? Ungrateful and sulky? OK then guess you'll just...
Bah humbug. This Night Riderz glowing version of Slackers' backyard zip line kit has a 150-pound max carry weight. So after you pay for it you unpack it and you spend your entire Sunday off installing the 100' steel...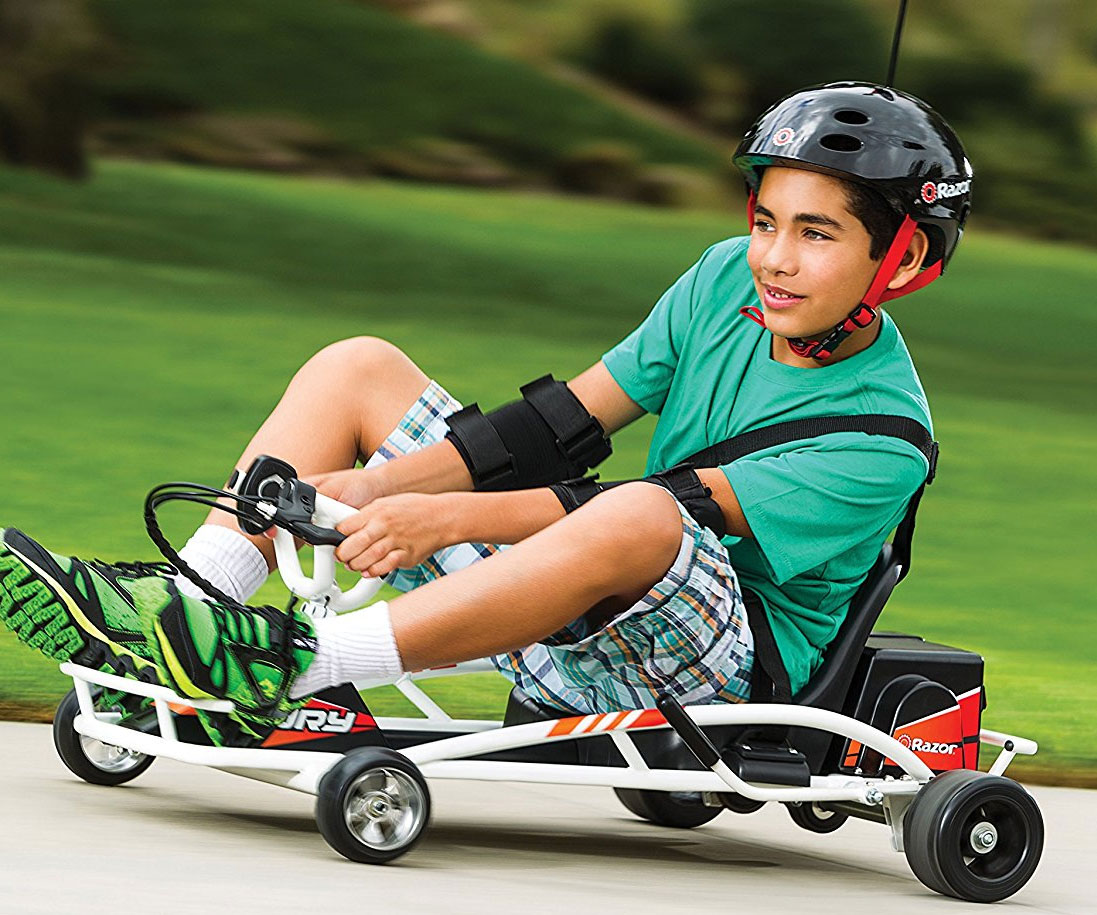 Turn a lap around the park into an adrenaline-filled ride by getting behind the wheel of this drifting go kart. Capable of reaching speeds up to 12 mph, it comes with a high-torque chain-driven motor and features slick back wheels and a hand brake for easy drifting.