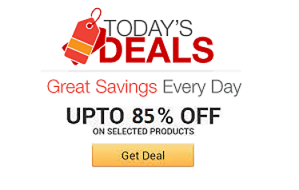 Find the coolest stuff at the lowest prices by browsing Amazon's incredible daily deals! You'll surely save a lot!
Bring some excitement to your boring muggle life by unleashing your creativity on this Harry Potter coloring book. This 96 page book comes decorated with ...
Chewbacca, a notorious rebel ally, is wanted for crimes against the Empire. Not often seen without his partner-in-crime, Han Solo, this Wookiee has evaded capture on multiple occasions, due in no small part to the fastest freighter in the universe, the Millennium Falcon. Chewie, as he is more commonly known, has a sizeable bounty on his head. Can you find this furry criminal before other accomplished bounty hunters beat you to it? A uniquely illustrated search and find format, perfect for Star Wars fans young and old! Look out for other Star Wars Books: Star Wars Art Therapy Colouring Book; Star Wars Starfighter Workshop; Star Wars R2-D2's Droid Workshop: Make Your Own R2-D2; Star Wars Build a Droid; Star Wars A New Hope Activity Book; Star Wars Return of the Jedi Activity Book; Star Wars The Empire Strikes Back Activity Book; Star Wars Joke Book; Star Wars Doodle Book; Star Wars Rebels: Rebels Rule Activity Book; Star Wars Transfer Activity Book.