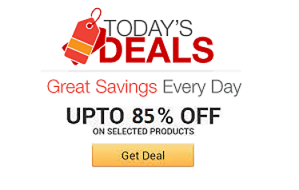 Find the coolest stuff at the lowest prices by browsing Amazon's incredible daily deals! You'll surely save a lot!
For what you're getting here, the price cannot be beat. These are solid, easily adjustable and very easy to use. Ranging from 5 to 45 pounds look no further for your entire home gym needs than these dumbbells....
Celebrate the dawning of a new era in beauty and erotica with the vivid illustrations of the dragon sex calendar. Each month is graced by a brilliant picture depicting two of the world's most beautiful creatures performing the most beautiful of Nature's acts.
For the wild and untamable man it doesn't get much better than the sexy wolf crotch underwear. Considered by many as the male version of lingerie, these sexy pair of undies are ideal for long nights of primal love-making with your mate.
Ensure you're always smelling fantastic by using these portable cologne wipes. These classy wipes are packaged inside compact napkin sized envelopes and come in one of five intoxicating scents – making them ideal for the modern gentleman on-the-go.
I didn't have enough room in the title to add "...for Man Parts." Do you think it would be too offensive to give a bottle of ToppCock Silver Odor Neutralizer Gel to this guy I know at work as an Anonymous Santa gift?...
Oh man, between the Jesus drink markers and this bottle of Retard spray, it's a day of low-hanging fruit in my world. No, more accurately in this case, low-hanging johnsons. No, people who power trip on being offended...
This real size self-adhesive Viking Salt and Pepper Beard & Moustache is a great accessory to any medieval costume. It is attached by 3M medical plaster (on the back side of mustache and beard). This anti-allergic plaster does not irritate
How To Make Money In Your Spare Time is the captivating read that shows you how you can make some extra money in a "not so legitimate" way. It examines the Mafia and similar organizations to provide an alternative path to financial freedom.
Damn son. If you're the kind of guy that wears cologne, then this is the perfect cologne for you. Makes you smell like a little kid again, which is really the only time you should wear cologne....