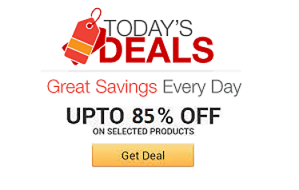 Find the coolest stuff at the lowest prices by browsing Amazon's incredible daily deals! You'll surely save a lot!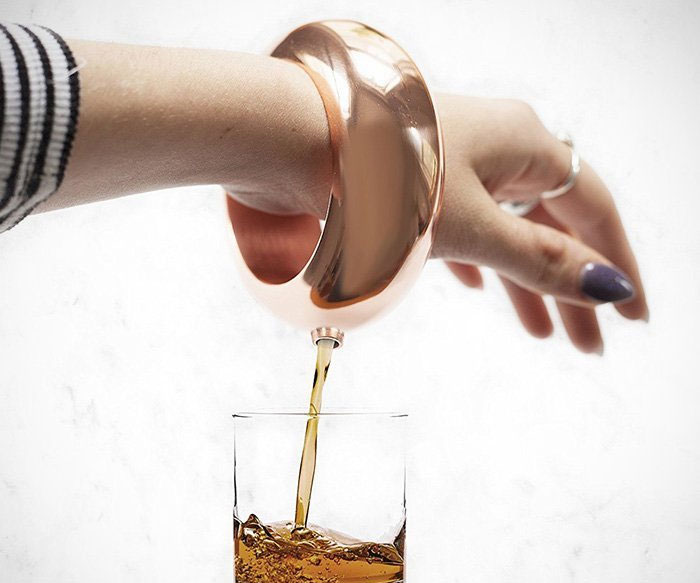 Keep yourself well lubricated without arousing suspicion by discreetly hiding your booze inside this flask bracelet. This fashionable stainless steel accessory holds up to 3 ounces, comes with a top screw and silicone seal, and features a lovely rainbow plated finish.
Enjoy a deep hibernation-like slumber next time you hit the hay by slipping into this black bear sleeping bag. It can accommodate a person up to 72 inches tall and covers you from head to toe in a soft and snuggly black bear suit - complete with a fluffy bear head hood.
Make any plain outfit pop by lacing up your kicks with these light up LED shoelaces. Each battery operated waterproof lace comes embedded with 10 small lights that illuminate every inch of the laces in vibrant colors like neon green, orange, pink, and yellow.
Place a stylish spin on the way you tell time with this elegant black steel ceramic quartz watch. Instead of relying on a standard flat face, this steel and ceramic watch sports a three dimensional surface that contours outwards and lets you feel the time through touch.
Ward off wrinkles and fine lines just like the ancients did with this pure 24K gold facial mask. Being one of the softest metals, gold is easily absorbed into the skin to aid in the reversal of oxidation damage to the collagen fibers, thus helping in the regeneration of new cells.
Strut your stuff and turn heads by wearing the shark bite bathing suit on your next beach excursion. This fashionable one piece is designed to resemble a shark's fierce bite and allows you to show off your ripped beach bod while entertaining your fellow beach goers.
Transform your harmless little feline into a fierce and intimidating king of the jungle with this lion cat hat. As long as you insist on dressing up your cat with things he'll despise, at least make it worth his suffering by choosing this ferocious hat.
Stay organized and quit poisoning your body with ink when writing self reminders on your arms, wrists, and hands. Now you can write a reminder to yourself using these wrist watch post it notes that you wear on your wrist like a regular watch or bracelet.
Keep yourself grounded to the earth by having your feet touching freshly cut grass at all times with these grass sandals. Made from high quality synthetic grass, these sandals will provide you with a unique shoe experience that will definitely be a conversation starter.