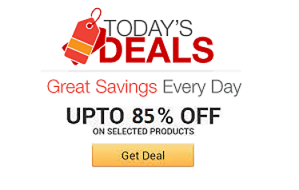 Find the coolest stuff at the lowest prices by browsing Amazon's incredible daily deals! You'll surely save a lot!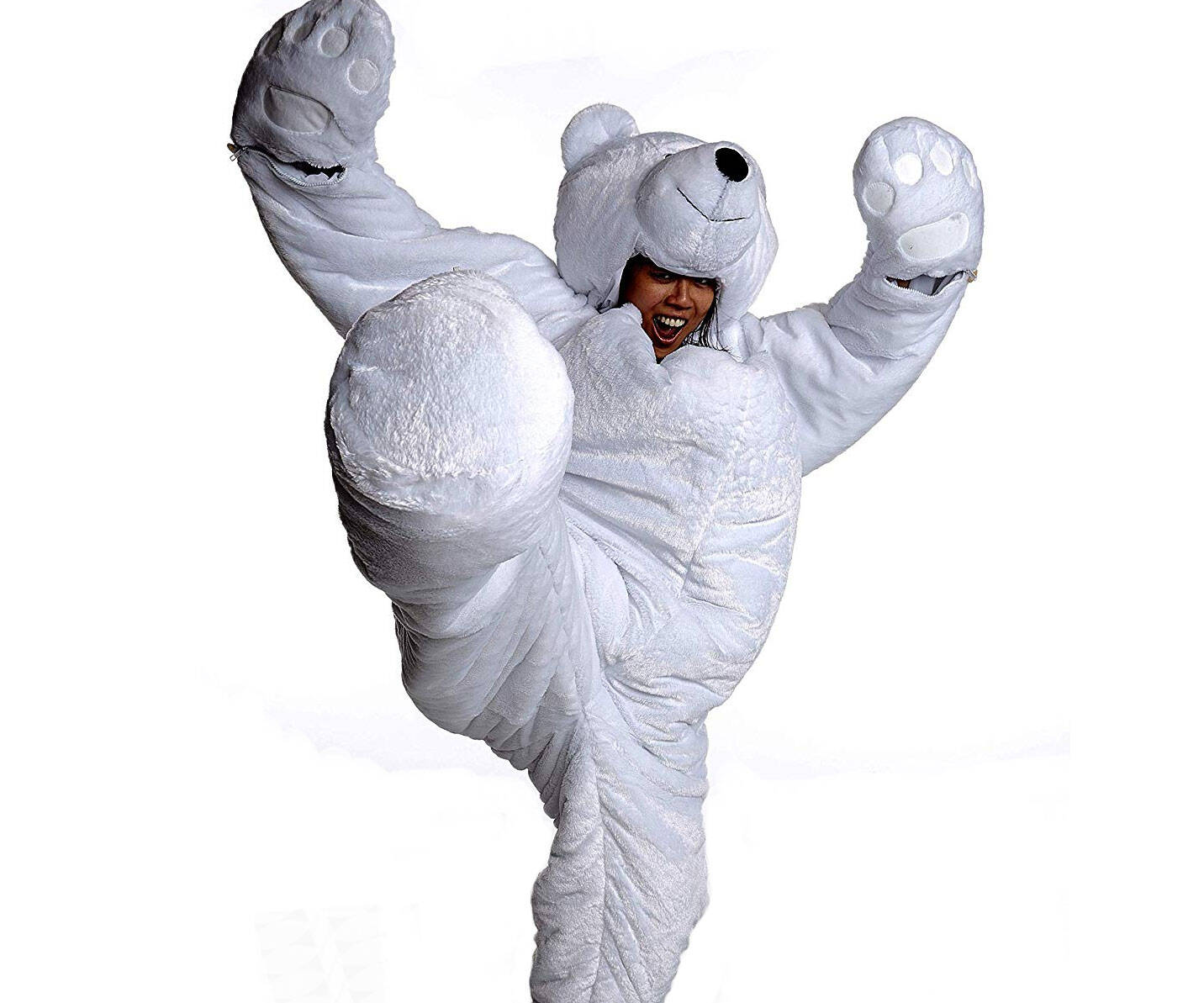 Do your next sleepover right by spending the entire night inside one of these animal sleeping bags. Made for adults up to 75" tall, this cleverly designed sleeping bag will keep you warm and cozy while transforming you into a cute and cuddly stuffed animal.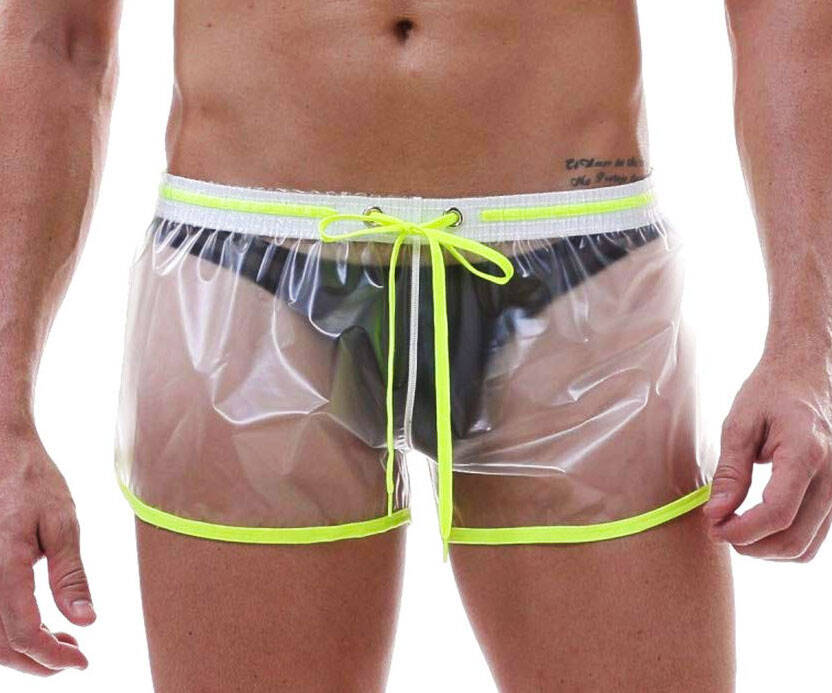 Cause a riot the next time you want to have a little fun under the sun by hitting the beach in these transparent swim trunks. The risque design leaves little to the imagination - showing your entire rock hard bod in all its glory.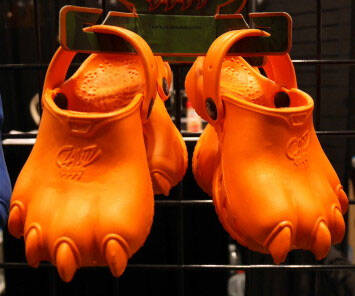 If you thought Crocs couldn't possibly get any uglier, wait til you set your eyes on these Crocs style claw shoes. Guaranteeing questionable looks from strangers, these unique shoes will transform your dull human feet into eye-catching monster feet.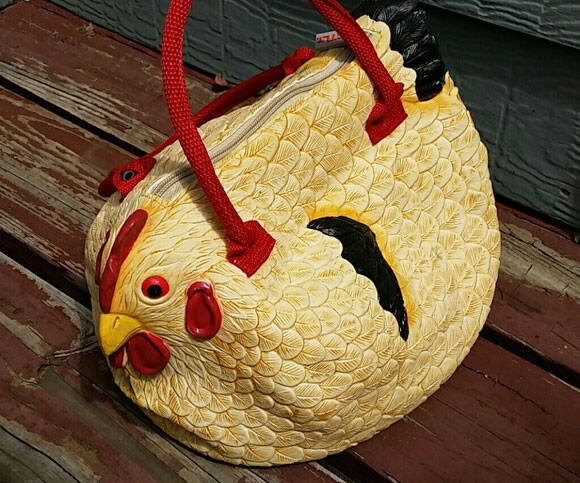 Forget about high-end designer brands, make a real fashion statement by topping off your outfit with the hen bag. This chic hand bag features a large zippered compartment along with a hilarious design that will turn heads and bring laughter wherever you go.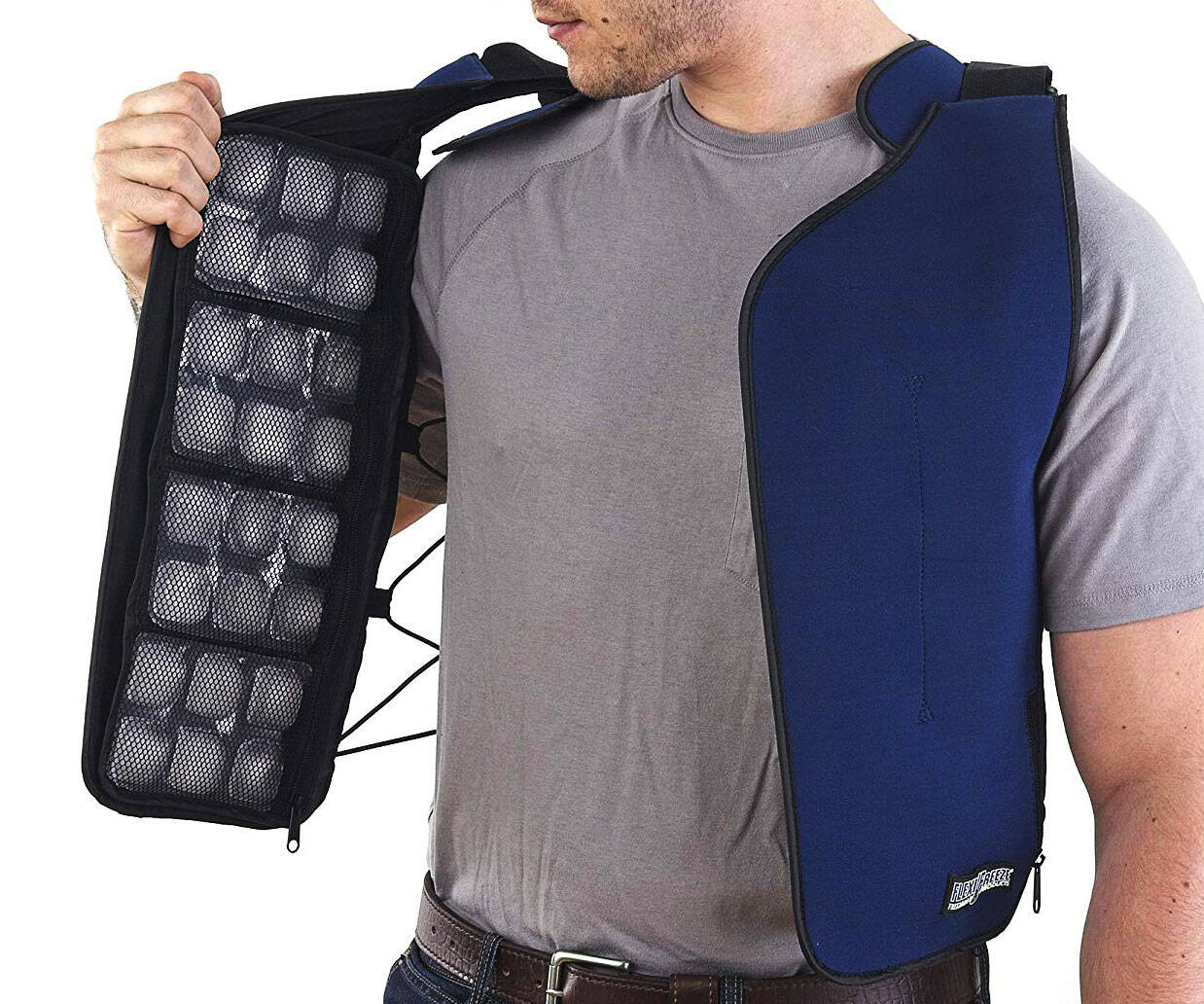 The ice vest is the perfect garment for beating the heat when you're on the move. This practical vest comes with removable panels that are filled with small ice cubes to effectively bring down your core temperature on those scorching hot summer days.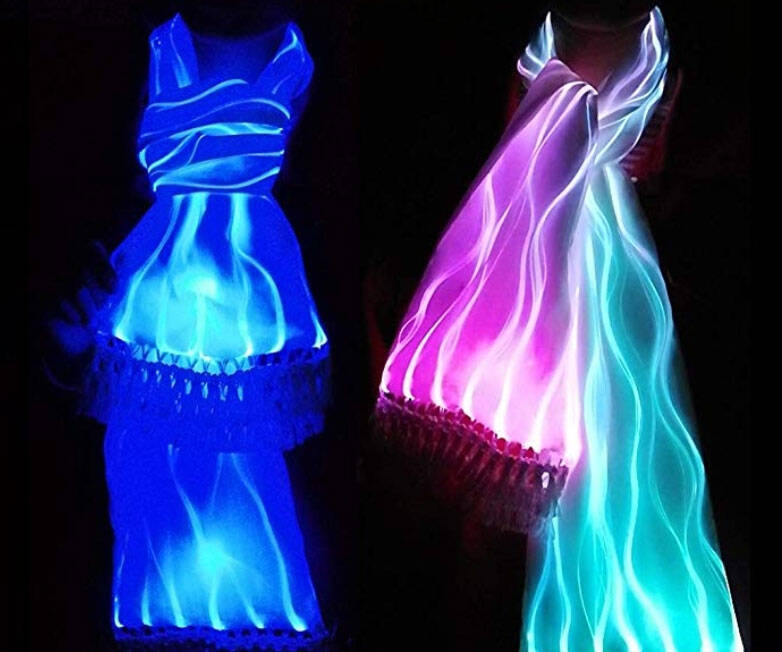 Light up the night with your awesome fashion sense by bundling up with one of these luminous scarves. These eye-catching scarves can glow in 1 of 7 vibrant colors like purple, light blue, and green and they also include a rechargeable battery that will last for 3-4 hours.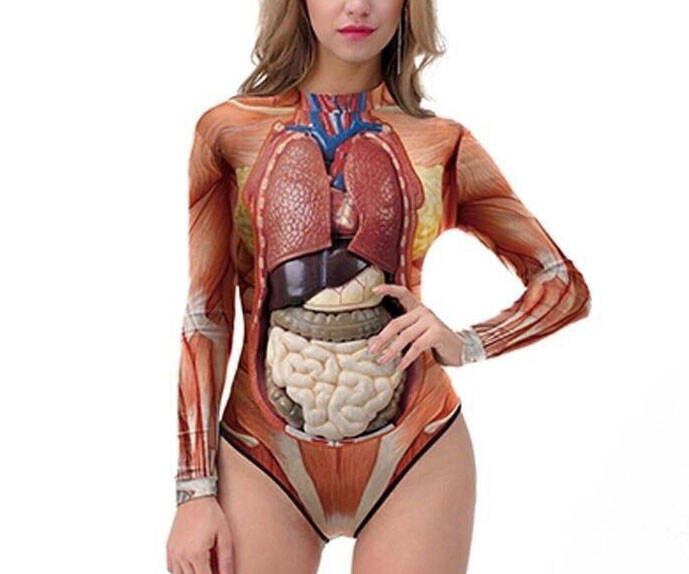 Give everyone at the pool an anatomy lesson they'll never forget by splashing around in this anatomically correct swimsuit. The double-sided design of this eye-catching one-piece places all your torso's muscles and organs on display for the world to see.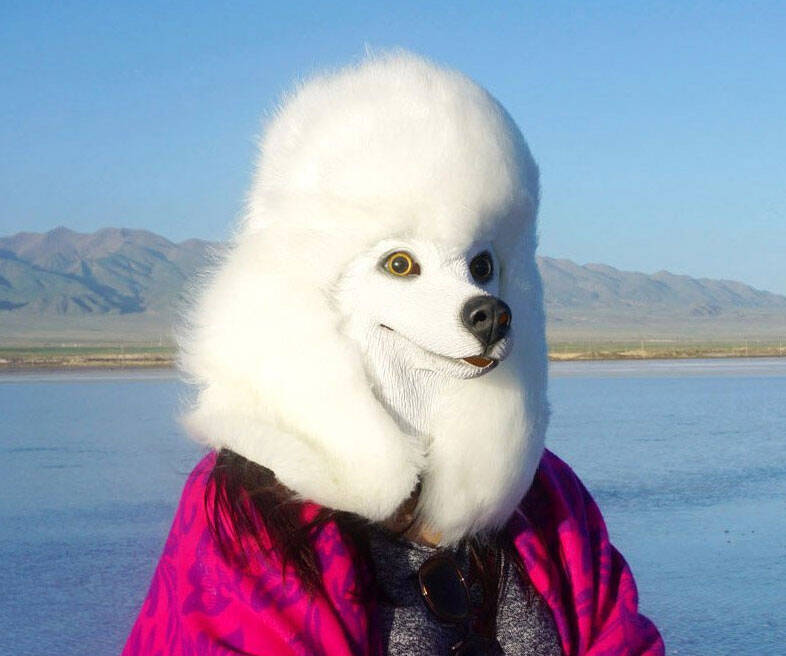 Transform yourself into the freakiest canine the world has ever seen by topping off your costume with this realistic dog head mask. This outrageous latex and faux fur mask provides a roomy fit that's ideal for both children and adults.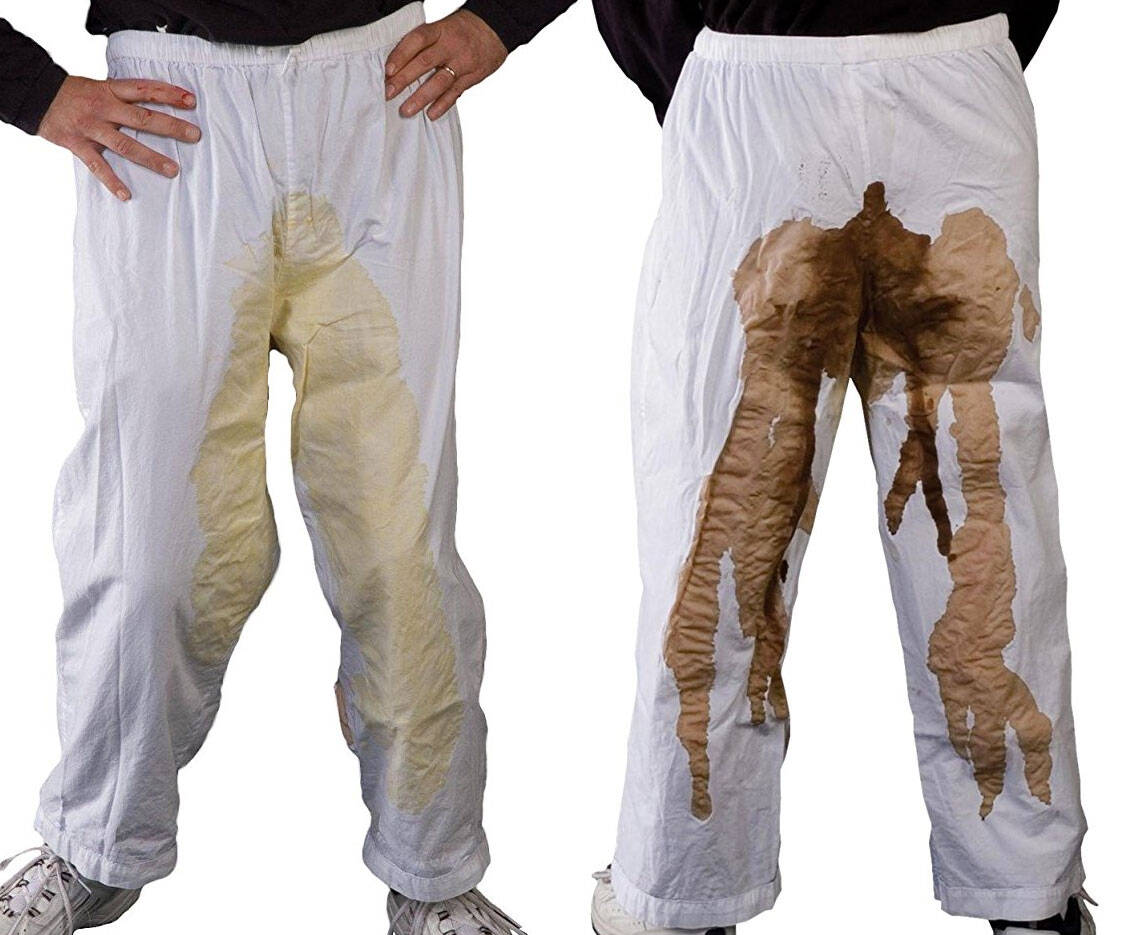 If you truly want to be left alone, nothing will keep people away like these pee and poo pants. The front is designed to look like you are drenched in urine while the browned-out backside creates an even more eye-catching visual.