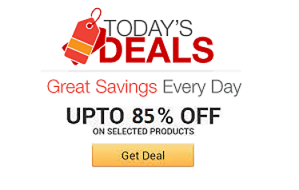 Find the coolest stuff at the lowest prices by browsing Amazon's incredible daily deals! You'll surely save a lot!
Help keep your body injury-free during adrenaline pumping activities by slipping into this shock absorbing protective padding. They're lightweight and low profile so they won't hinder movement and are made from a breathable wicking fabric for maximum comfort.
Show up to your next Halloween party in this Han Solo trapped in carbonite inflatable costume and you'll be a shoe-in for best getup! It's made from 100% nylon and features a hook and loop close for easy access in and out.
Wearing luxurious gowns is all good and fun until it's time for a dreaded bathroom break. Luckily the Bridal Buddy is here to save the day! This ingenious accessory makes it possible to easily lift up your entire gown to make your next potty experience easier than ever.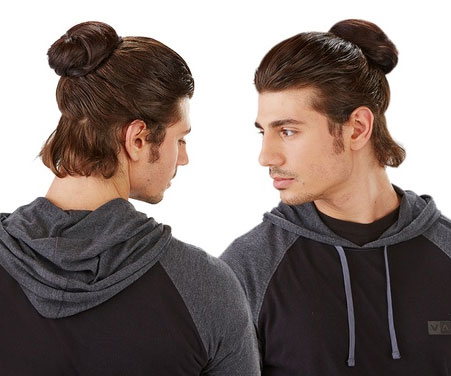 Turn yourself into a modern day Fabio without having to grow out your hair by snapping on one of these clip on man buns. Its available in several different colors so that you can ooze with sex appeal to all kinds of women with horrible taste in men.
Fill All Hallows' Eve with whimsy and fun instead of terror by dressing up in this wacky waving inflatable tube man costume. The costume measures six feet tall and is available in vibrant color options like red, yellow, orange, purple, and green.
Feel sexier than ever by rocking your very own dadbod in this hairy chest outfit. This outrageously disturbing outfit will make you the center of attention wherever you go and makes a great conversation piece for any social gathering or event.
Take high-fiving to new heights when you slap some skin with these hands on your fingers. Each perfectly formed hand fits comfortably and creates the illusion your finger has a tiny hand growing at the end. Now every celebratory high-five will be 5x as pleasurable!
Increase the chances of finding u're intellectually pretentious counterpart, bye wearing this high brow grammer lover shirt. Its's the perfect gift four the grammer nazi's who become enraged at the site of emproper spelling, and grammetical errors.
Help make long trips easier on the kids by keeping them comfortable with this cheery unicorn neck pillow hoodie. It's made from silky soft fabric, is filled with tiny microbeads for ultimate comfort, and comes with a cute unicorn hoodie that provides privacy while sleeping.